The City of Clarksville held their annual Independence Day Celebration yesterday. The festivities kicked off with the presentation of the colors by the Clarksville Police Department Colorguard. Tina Brown kicked off the entertainment followed by McAllister's Crossroads both are local favorites. Closing out the evenings entertainment was Country Music Super Star Joe Diffie.
«Read the rest of this article»
Deadline to Apply for Physical Damage Extended to August 5th 
Atlanta, GA – More than $100 million in U.S. Small Business Administration Disaster Assistance Loans have been approved for disaster survivors in Tennessee.   "Currently, 2,136 disaster loans have been approved in the amount of $101,987,800," said Frank Skaggs, director of SBA Field Operations Center East in Atlanta.  "We hope the extension of the deadline will encourage more Tennesseans to apply for assistance before August 5th."
In Clarksville so far, 39  loans have been approved for Montgomery County flood survivors. 4 of these loans were for businesses.  Loan approvals currently total $2,229,300. «Read the rest of this article»
Modified Law took effect July 1st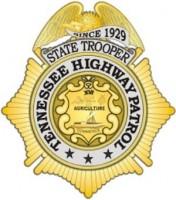 Nashville, TN — The Tennessee Highway Patrol will add to its list of safety measures to enforce when an amended state law on lighting regulations for commercial motor vehicles took effect on July 1st, 2010. The amendment, adopted by the Tennessee General Assembly, comes as a result of numerous close calls and serious injuries. 
In summary, the law, TCA 55-9-405, was amended to say that any commercial vehicles transporting intrastate loads of logs, poles, etc., projected four feet or more beyond the rear, between one half hour before sunset and one half hour after sunrise, should have one amber strobe-type lamp or one amber light emitting diode (LED) visible from the rear and both sides of the load. Additionally, both lamps should be detectable from a distance of at least 500 feet from the rear of the load. «Read the rest of this article»
By Brad Kirtley – APSU Sports Information Director
Second-team ESPN The Magazine Academic All-America.


"No one would believe that back home," said 2nd Lt. Shamai Larsen, who recently earned the award after being a two-year member of Austin Peay State University's cross country and track teams.
Why would people in Dillingham, Alaska be surprised?
Larsen was a high school dropout.
"The town I grew up in was small, 2,500 people," said Larsen, who graduated from Austin Peay and was commissioned by the Army in May. "There are really no roads in and out-you have to fly. There were 140 students in my high school and I was in a class of about 25. It was really a tough way to grow up.  You really don't get to experience the outside world.  It also was dark a lot during the winter time." «Read the rest of this article»
Local convenience store chain Sudden Service and Ajax Distributing Company are joining together in efforts to give back to local flood victims.
At any local Sudden Service convenience store, the price of Miller Lite and Coors Light 12 pack cans will be lowered to help influence greater sales.  Sudden Service, Ajax Distributing and MillerCoors will each give money to the flood relief fund by each 12 pack sold, which will equal one dollar a case. 
The money that is raised will go towards the Salvation Army in their current efforts of flood relief. «Read the rest of this article»
Torrance, CA — Lexus, a division of Toyota Motor Sales, USA, Inc., today announced that it has informed the National Highway Traffic Safety Administration of its intention to file a Defect Information Report (DIR) regarding approximately 138,000 Lexus vehicles, powered by 4.6 and 5.0 liter V8 and 3.5 liter V6 engines in certain 2006, 2007 and 2008 GS, IS and LS models in the U.S. The formal report will be filed the week of July 5th.
In the covered vehicles, due to slight variations during the manufacturing process, some foreign material may have contaminated a small number of the valve springs. If a vehicle is affected, there is a remote possibility that abnormal engine noise or idling may occur. In extremely rare instances, the engine may stop while the vehicle is in operation. «Read the rest of this article»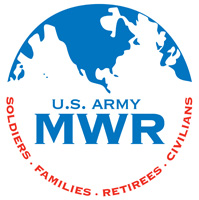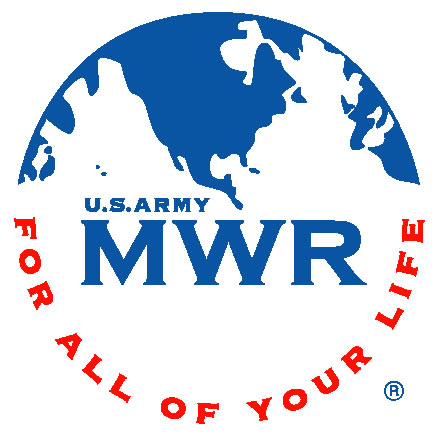 Fort Campbell, KY — The Fort Campbell Riding Stables presents their Western and English Open Horse Show on July 17th and July 31st. Registration begins at 5:00pm and the show starts at 6:00pm.  There is a $5.00 office fee plus a $10.00 per class entry fee.
Boarders of Fort Campbell Riding Stables have an $8.00 per class entry fee.  All horses are required to have a valid proof of a negative Coggins, and Tennessee and Kentucky health certificates are not required.  Horses are not permitted to be off loaded until negative Coggins is verified. 
All riders must wear protective riding equipment. Participants are required to bring their own horses, as the rental horses will not be available for this event.   
For more information about the Western and English Open, please call the Fort Campbell Riding Stables at 270-798-2629.
The Fort Campbell Riding Stables is located at 6603 11th Airborne Division Road, just outside of Gate 10.
Post access not required.
Katin Belts Team-Leading 12th Homer For Nashville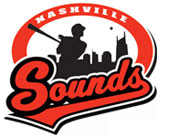 Nashville, TN — The Nashville Sounds ended their homestand on the short end of a 3-1 loss to the New Orleans Zephyrs on Saturday evening at historic Greer Stadium in the finale of a three-game series.
It was a pretty good crowd for a Saturday, as 9,575 fans took in the loss then watched the Sounds' Independence Day Weekend fireworks spectacular following the on-field action.
With the defeat, Nashville (44-38) suffered just its second home series loss of the season, dropping two of three to the Z's. The Sounds finished their homestand with a 4-3 mark.
New Orleans starter Tom Mastny (2-0) twirled an outstanding outing for the visitors, holding Nashville to just one run on four hits over seven strong innings. He walked two batters and struck out three in his quality start. «Read the rest of this article»