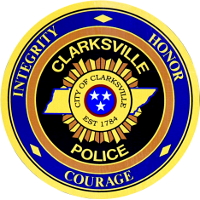 A little after 2:00am, Sgt Odell was getting out of his patrol car to check on the clerk at the BP Food Mart at Riverside Drive and McClure Street and heard a popping sound.  At first, he thought it may have been fireworks.  He looked down Riverside Drive and saw two vehicles traveling Northbound  side by side.   He saw what appeared to be a muzzle flash coming from the passenger side window of a Monte Carlo traveling in the left northbound lane.  It was directed toward the Buick traveling in the right northbound lane.
He got back into his car and had activated his emergency equipment so he could pull out behind the vehicles as they were passing by.  He was about 15-20 ft off the road in the lot of the BP preparing to enter the roadway when the Buick hit a metal pole in front of the BP, left the roadway, hit a tree in front of the BP building, and then collided with Sgt Odell's patrol car.
«Read the rest of this article»
A number of years ago when Bill and I lived in Charlottesville, Virginia, I worked for a while as the executive secretary for the Omni Hotel. During that time, the hotel hired a number of Tibetan refugees to work in the services area of the hotel. Bill and I came to know them and to like them very much. They were quiet, gentle people who worked very hard, made every effort to learn English, and contribute to the lives of those around them.
These fourteen Tibetans were in their early twenties and in order to save money, rented together a large white house in an old section of Charlottesville. Meticulously neat, their home was spotless and simply furnished.
We were honored to be invited to their celebration of the birthday of His Holiness, the 14th Dalai Lama, Tenzin Gyatso. He actually attended this luncheon in their home. His translator from 1979 to 1989, Jeffrey Hopkins, was a member of the faculty of the University of Virginia at the time. It was through Professor Hopkins that the Dalai Lama learned of this feast.
These young people had prepared every imaginable type of Tibetan food. A long table was filled with meats, dumplings, desserts, fruits and every delightful taste to tempt one's palate. «Read the rest of this article»


The City of Clarksville Parks and Recreation Department along with the Clarksville Athletic club has wrapped up their six week free fitness classes that were held beside the Cumberland River at McGregor Park.  The series was a success, with at least 20 people per session rising early to attend.
Sunrise Fitness began May 22nd and featured Sunrise Yoga on Saturday mornings coupled with a unique fitness activity such as pilates, zumba, or bootcamp on Wednesday mornings.  Each class met from 6:00am to 7:00am.
«Read the rest of this article»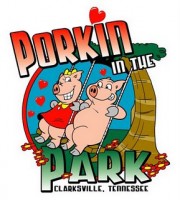 Friday and Saturday, July 9th and 10th downtown Clarksville will be filled with the smell of slow hickory smoked barbeque and the sounds of live music. Clarksville Kiwanis Club is hosting its third annual Kansas City Barbeque Society's Porkin in the Park State Championship Contest presented by Bud Light. Teams from all over the eastern United States will be competing for $6,500 in prize money in five categories, chicken, pulled pork bbq, brisket, ribs, and dessert.
Don't worry; there will be plenty of championship barbeque for sale so come hungry. «Read the rest of this article»

The military says a Fort Campbell soldier has died in a noncombat related incident in eastern Afghanistan.
Sgt. 1st Class Kristopher D. Chapleau, of Lexington, KY, died June 30th at Forward Operating Base Blessing in Afghanistan. The 33-year-old was an infantryman assigned to Headquarters and Headquarters Company, 1st Battalion, 327th Infantry Regiment, 1st Brigade Combat Team, 101st Airborne Division.
He joined the Army in February 1997 and arrived at Fort Campbell in January 2009.
Chapleau is survived by his wife, Terrence V. Chapleau, and son, Tyler, of Lexington; a son, Jacob, of Longs, SC; mother, Bonnie Chapleau, of Lexington; and father, Walter Chapleau, of Campbellsburg, KY.
Including Chapleau, 21 soldiers from Fort Campbell have been killed in Afghanistan in June.