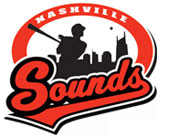 Oklahoma City, OK — The Nashville Sounds lost to the Oklahoma City RedHawks, 11-6, in the high-scoring opener of a doubleheader on Wednesday evening at AT&T Bricktown Ballpark.
After rallying from an early four-run deficit to take a third-inning lead, the Sounds surrendered six late runs to the RedHawks in suffering the loss.
Nashville took a short-lived 1-0 lead in the opener against Oklahoma City starter Tanner Scheppers. Lorenzo Cain (3-for-4) tripled in the top of the first frame and scored when Mat Gamel followed with an RBI single to right. The Sounds missed an opportunity to do more damage, leaving the bases loaded as Scheppers retired shortstop Luis Cruz on a flyout to escape the jam.
Oklahoma City responded immediately in the home half of the initial frame, scorching Sounds starter Chris Waters for five two-out runs to grab a 5-1 advantage. «Read the rest of this article»
Written by U.S. Army Spc. Richard Daniels Jr., Task Force Bastogne Public Affairs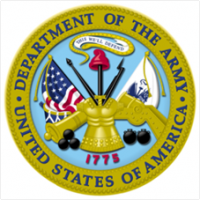 Nangarhar Province, Afghanistan – Hundreds of Afghan students gathered at their seats in front of a podium to receive their certificates of completion July 1st.
After six weeks of school, 300 basic trainees and 200 noncommissioned officers graduated Lone Star, an Afghan Border Police boot camp in eastern Afghanistan's Nangarhar Province.
Instructors from the U.S. training center cycled through the trainees to insure they were educated in a diversity of skills.
«Read the rest of this article»
Austin Peay State University has designed three new master's degree programs specifically with active duty military in mind.
The Austin Peay Center at Fort Campbell now offers a Master of Arts in corporate communication, a Master of Science in health administration and a Master of Science in management, all online. «Read the rest of this article»

Nashville, TN – An engineer, a chemist and a math tutor are among the group of 27 individuals making a commitment this summer to become a teacher through the Tennessee Department of Education's Teach Tennessee "Commissioner's Fellows" program. Teach Tennessee is a statewide transitional licensure program created by Governor Phil Bredesen that addresses the need for classroom teachers by challenging mid-career professionals, retirees and others to teach.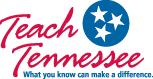 Teach Tennessee was expanded this year to include "Commissioner's Fellows" who are recent college graduates. Twenty-nine "Commissioner's Fellows" from 18 counties began training Monday in Oak Ridge and Knoxville to earn certification to teach this fall. «Read the rest of this article»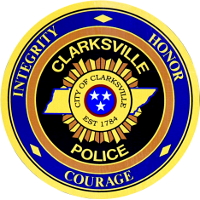 A 39 old woman, living at Christy Court, got quite a surprise when she returned home from the store.  She walked through the front door into the kitchen and there was a strange man standing inside of the room. 
He had jewelry from her residence in his hands.  She grabbed the stranger by his collar, at which time, he punched her in the mouth and chipped a tooth.  He dropped the jewelry and fled the scene. 
Representative Bill Dunn (R-Knoxville) and House Budget Subcommittee Chairman Harry Tindell (D-Knoxville) held a press conference in Knoxville today to discuss House Bill 2625, which aims to protect homeowners against unscrupulous contractors.
Prior to passage of the bill, contractors that left homeowners high and dry by taking payment but not completing work was only a civil offense, meaning that victims could only attempt to recoup losses through a lawsuit. The new law passed championed by Dunn and Tindell, however, treats the offense as theft, making it a criminal charge punishable by jail time. Targeted homeowner Mike Townsend joined the State Representatives in a press conference Wednesday to share his story. «Read the rest of this article»

Former Austin Peay State University forward Jessica Grayson will return to the women's basketball program as an assistant coach for the 2010-11 campaign, head coach Carrie Daniels announced, Tuesday. She replaces former assistant coach Marcus Payne, who resigned in April after four seasons.
"I am very excited to be able to bring Jessica back to Austin Peay and have her be part of this program," said Daniels.  "It was a long process and there was a tremendous amount of interest in this job, but after going through the resumes and interviews it was very clear the passion that Jessica has for Austin Peay clearly made her the right person for this job. The experience she brings will be very valuable."
"Austin Peay meant so much to me as a student-athlete," said Grayson. "And now to be given the opportunity to return is a tremendous honor. I am truly blessed to have this opportunity.  I have no doubt that I'm in the right place at suitable time for this position. «Read the rest of this article»

Former 101st Airborne Division commander Gen. David H. Petraeus and current 101st Airborne Division commander Maj. Gen. John F. Campbell share a quick conversation at the reception following Petraeus' assumption of command ceremony at International Security Assistance Force headquarters in Kabul, Afghanistan, July 4th, 2010.
Petraeus was confirmed by Congress as the new commander of the ISAF Afghanistan mission. Both commanders share the common bond of leading the Fort Campbell, KY -based 101st Airborne Division during major combat operation.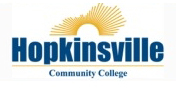 Students at Hopkinsville (KY) Community College who wish to enroll at Austin Peay State University after earning their associate degree will be able to transfer with ease, in large part due to a new dual admissions agreement between the two postsecondary institutions.
Leaders from both APSU and HCC will sign the dual admissions agreement, known as the Austin Peay Guarantee, during a press conference at 3:00pm, Wednesday, July 21st in the HCC Administration Building. The agreement signing is open to the public.
"Over the years, HCC has sent us great students, and I'm happy to see our two institutions take this new step, which will pave the way for other students in the future," APSU President Tim Hall said.
HCC President Dr. James Selbe also expressed excitement in the new agreement. «Read the rest of this article»


 The weekly Clarksville Parks and Recreation Department Recreation Report provides Clarksvillians with a look at the upcoming activities and events that are available from the Parks and Recreation Department for them to enjoy together as a family.
Events this week include: Pools, Downtown Market, Movies in the Park, Youth and Adult Leagues, and the Fall Adult CoEd Kickball League. «Read the rest of this article»