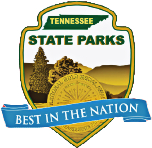 An appreciation of nature, a sense of community, healthy living – these are just a few positive aspects of Tennessee's parks and recreational spaces!  July also happens to be Parks and Recreation Month, recognized across the nation.  We invite you to visit a Tennessee State Park and help us celebrate with several upcoming events and activities.
South Cumberland State Park
South Cumberland State Park will hold several fun and educational hikes in the coming weeks:
Mountain Oak Loop Hike: Meet Seasonal Ranger Aaron on Saturday, July 10th at 9:00am (CDT) at the Savage Gulf Ranger Station for a difficult, 10-mile hike that will include some beautiful overlooks and the Big Tree Spur trail.  Participants should pack a lunch, plenty of water, tick repellent and wear study shoes!  This is a great trek for seasoned hikers only.  Don't forget your camera!
Nature Hike-Boulders Crossing: Seasonal Ranger Aaron will lead another great hike on Saturday, July 17th.  Participants should meet at the Collins West parking lot at 1:30pm (CDT) for this strenuous three-mile hike over beautiful, rocky terrain to view Collins Creek with a side trip to Suter Falls. Along the way, hikers will identify native trees and wildflowers. Bring water and a snack, wear sturdy shoes and bring the camera!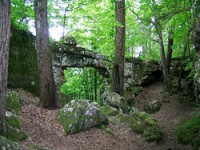 Located near Monteagle, South Cumberland is one of the newer Tennessee State Parks. Almost the entire park lies atop the Cumberland Plateau and, unlike most state parks, South Cumberland is made up of ten different areas located in four different counties.
The Visitor Center is located between Monteagle and Tracy City on Highway 41. For more information about the park, please call 931-924-2980 or visit www.tnstateparks.com/SouthCumberland.
Fall Creek Falls State Park
Fall Creek Falls State Park's Summer Concert Series offers live music every weekend through September 5th.  Featuring an array of artists, including country, bluegrass and folk, all concerts begin at 7:30pm (CDT) and will run approximately two hours.  Admission is $3.00 and children six and under are admitted free.  Cumberland will be the featured artists on Saturday, July 10th.  The Lantana Drifters will entertain the crowd on Saturday, July 17th.
Fall Creek Falls State Park and the Cumberland Astronomical Society will host an Astronomy Weekend, Friday and Saturday, July 9th-10th.  Visit Fall Creek Falls' Inn for discussions regarding constellations, lunar lore and our brightest star – the sun!  Telescope viewing will be offered, weather permitting.
For more information e-mail Lloyd Watkins at Watkinslk@comcast.net or visit www.CumberlandAstronomicalSociety.org.  Reservations for lodging at Fall Creek Falls Inn can be made by calling 1-800-250-8610!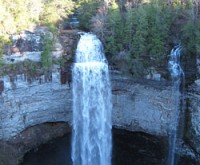 Fall Creek Falls State Park is a 25,500-acre paradise on the western Cumberland Plateau. Located just 40 miles south of Cookeville and 65 miles north of Chattanooga, the park offers incredible scenic beauty and recreational opportunities. Beautiful waterfalls, tremendous canyons and dense forests are protected within the park's boundaries.
Visitors will find a 250-site campground, a hotel and conference center and 30 cabins among the parks many amenities. In addition to these features, the visitors to the park will find an expansive nighttime sky – ideal for viewing stars and planets. For more information about the park, visit www.tnstateparks.com/FallCreekFalls.
Long Hunter State Park
Long Hunter State Park will hold a number of events and activities this month.  For additional information about these upcoming opportunities, please call 615-885-2422.
Dancing in the Park: Friday, July 9th at 6:00pm, – Step back in time as you learn about the history of the park and how to swing dance like the stars (or perhaps the locals in the 1920s-1940s).  Designed for ages 10 and up, participants should meet at the park office.
Friends of Long Hunter Monthly Meeting: Saturday, July 10th at 10:00am. – All are welcome to take part in the July meeting of the Friends of Long Hunter State Park.  Topics will cover park activities and plans for future events, including possible field trips to nearby parks and natural areas.  Non-members are welcome to attend and show their support for the park while learning more about the Friends group.
Snakes of Tennessee: Saturday, July 10th at 2:00pm. – Did you know there has never been a venomous snake sighting at Long Hunter State Park?  Come learn about the snakes of Tennessee and how to quickly identify venomous and non-venomous snakes – with possible visits from a real snake or two!
Edible Plants: Sunday, July 11th at 3:00pm. – Could you survive in the woods on our native plants?  Learn to identify edible plants and how to make delicious treats and thirst quenchers from plants that may be growing in your very own back yard.
Leaf Print T-Shirts: Monday, July 12th at 10:00am. – Learn to identify different types of trees by their leaves and make a cool t-shirt to help you remember them.  Bring your own t-shirt and paint will be provided to make your very own creation.
Tree ID Walk: Friday, July 16th at 5 p.m. – Take a walk around the two-mile loop trail at Couchville Lake with the Friends of Long Hunter and learn about our extensive tree diversity at the only certified arboretum in Tennessee State Parks – the Couchville Lake Arboretum!  Participants should meet at the Area 2 parking lot.
Stories of the Ancient Ones: Saturday, July 17th at 9:00am. – Take a walk back in time at the Sellars Farm Archaeological Site.  Mississippian period Native American culture will be discussed while visiting this site.  All program participants should meet at the Sellars Farm Archaeological Site.  Please contact the park office for directions at 615-885-2422.
Summer Star Party: Saturday, July 17th at 8:30pm.  – The Adventure Science Museum of Nashville presents a public star party at the group camp area near the park office.  Members of the Barnard Seyfert Astronomical Society will set up telescopes to provide views of Saturn, the Moon and more!  If the weather is cloudy, the event will be cancelled. If the weather is questionable, call AstroLine at 615-401-5092.
Day Loop Nature Hike: Sunday, July 18th at 9:00am. – Join us for a four-mile hike on the scenic Day Loop Trail to take in nature and all its beauty.  The trail also provides breathtaking views from the bluffs above Percy Priest Lake.  Hikers should meet at the Day Loop trailhead.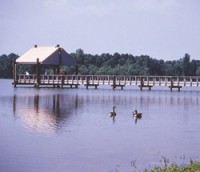 Long Hunter State Park is situated along the shore of J. Percy Priest Lake. It consists of four units: Couchville, Baker's Grove, Bryant Grove and Sellars Farm. Picnicking, swimming, hiking, backpacking, boating, fishing, nature photography and wildlife observation are among the activities available to park visitors. Planned activities include interpretive and recreation programs for the general public and environmental education programs for school and other interested groups.  For more information about Long Hunter State Park, please visit www.tnstateparks.com/LongHunter or call 615-885-2422.
Tennessee State Parks
Tennessee's 53 state parks and 80 natural areas offer diverse natural, recreational and cultural experiences for individuals, families, or business and professional groups.  State park features range from pristine natural areas to 18-hole championship golf courses.  For a free brochure about Tennessee State Parks, call toll free 1-888-867-2757. For additional information, visit our Web site at www.tnstateparks.com.