Koshansky Belts Team-Leading 13th Homer In Loss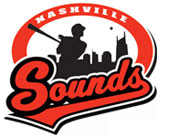 Memphis, TN – Memphis starting pitcher P.J. Walters used both his arm and his bat to propel the Redbirds to a 5-1 victory over the Nashville Sounds on Sunday afternoon at AutoZone Park in the finale of a five-game series.
Walters (3-2) tossed a quality start, holding the Sounds to one run on seven hits with five strikeouts over 6 2/3 innings, and the right-hander delivered a go-ahead, three-run double from the batter's box to lead Memphis to the win.
The defeat, which snapped a three-game win streak for the Sounds, was the last of 16 contests between the division rivals in 2010. Nashville (48-42), which took three of five from the Redbirds this weekend, won the season series by a 9-7 margin.
Sounds first baseman Joe Koshansky gave the visitors an early advantage when he led off the second inning with his team-leading 13th longball of the year, a solo shot to right-center off Walters.
Memphis rallied to take a 4-1 lead with a four-run outburst against a pair of Nashville hurlers in the bottom of the sixth. «Read the rest of this article»
Written by U.S. Army Pfc. Chris McKenna, 3rd Brigade Combat Team Public Affairs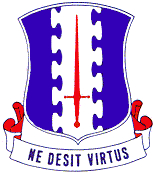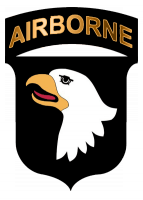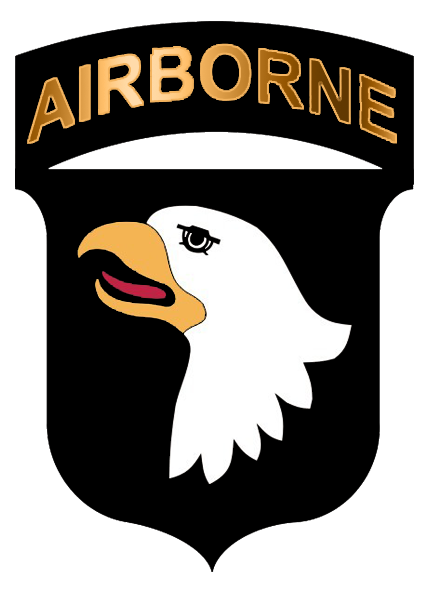 Paktika Province, Afghanistan – A blockade on the Marjaneh bazaar that threatened to starve Waza Khawa residents into supporting the insurgency recently ended thanks to Soldiers from Company C, 3rd Battalion, 187th Infantry Regiment and Afghan Uniformed Police in the area.
The blockade began in early June, with insurgents using a combination of improvised explosive devices, indirect fire and small arms in an effort to keep food shipments and coalition forces away from the area, said 3-187 spokesman U.S. Army 1st Lt. R.J. Peek, from Fort Campbell, KY.
In response, coalition forces began construction on a checkpoint June 9th.
During the construction process, U.S. Soldiers, AUP and members of the Afghan National Army provided security. The checkpoint was completed June 28th.
«Read the rest of this article»
Herron praised for 'fiscal responsibility and accountability'
Dresden, TN — The fiscally conservative Blue Dog Coalition announced today its endorsement of conservative Roy Herron for Tennessee's 8th Congressional District, citing his commitment to fiscal responsibility and accountability.
The Blue Dogs, who represent the center of the House of Representatives, are dedicated to the financial stability and national security of the United States, and have consistently worked with members of both parties to promote common sense, middle-of-the-road policies.
The Blue Dog endorsement makes clear that Herron will stand up to anyone in Congress to curb reckless spending. «Read the rest of this article»
One of 50 state lawmakers chosen nationwide for University of Virginia course
Nashville, TN – State Senator Tim Barnes (D-Adams) is one of 50 state lawmakers from across the country to be named to the 2010 Program for Emerging Political Leaders, sponsored by the State Legislative Leaders Foundation and the Darden School of Business at the University of Virginia.
"This selection is one of the greatest honors a new lawmaker can earn, and I'm incredibly grateful for and humbled by the opportunity," Barnes said. "This program will help me better serve residents in the district I represent."
The prestigious program is held annually on the campus of the University of Virginia for a select group of state legislators who have been nominated by their Speaker of the House, President of the Senate or Minority Leader. Leaders are asked to nominate one or more members who have demonstrated integrity, compassion, intelligence, vision and common sense. «Read the rest of this article»
A Devotional By Brother Shepherd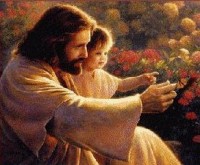 I saw Jesus last week. He was wearing blue jeans and an old shirt. He was up at the church building. He was alone and working hard. For just a minute he looked a little like one of our members. But it was Jesus, I could tell by his smile.
I saw Jesus last Sunday. He was teaching a Bible class. He didn't talk real loud or use long words. But it was Jesus. I could tell by his loving voice.
I saw Jesus yesterday. He was at the hospital visiting a friend who was sick. They prayed together quietly. For just a minute he looked like Brother Jones. But it was Jesus. I could tell by the tears in his eyes.
I saw Jesus this morning. He was in my kitchen making my breakfast and fixing me a special lunch. For just a minute he looked like my mom. But it was Jesus. I could feel the love from his heart. «Read the rest of this article»
The Clarksville-Montgomery County "League Of Voter Empowerment" (L.O.V.E.) is a voters club comprised of a group of local residents who meet monthly to discuss politics and the current state of governmental affairs.
This group of people, who are all active in the community in a variety of ways, formed to discuss issues that affect our community and possible solutions that might benefit the community as a whole.  L.O.V.E. club members are also interested in sharing their political ideas and candidate preferences and have submitted the following list of candidate endorsements listed below for the August 5th, 2010 State Primary & County General Elections.  «Read the rest of this article»

Haley Janicek, who served as Austin Peay State University's assistant volleyball coach in 2009, has been elevated to lead the program for the upcoming 2010 campaign, the athletics department announced, Friday. «Read the rest of this article»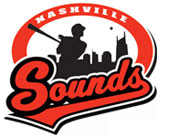 Memphis, TN – Sam Narron held the Redbirds to one run over eight innings as the Nashville Sounds topped the Memphis Redbirds 5-1 on Saturday evening at AutoZone Park in the fourth game of a five-game series.
Nashville (48-41) won its third straight game after posting 10 hits for the third consecutive contest. Lorenzo Cain extended his hitting streak to six games with a 2-for-4 performance while catcher Ben Johnson also added three hits in the Nashville victory.
Throwing a quality start for the fifth time in his six starts this season for Nashville, Narron (4-3) scattered 10 hits while walking none and striking out five in eight innings pitched to earn the win.
The Sounds took an early 2-0 lead in the opening frame as leadoff hitter Adam Stern doubled to center field to begin the contest, with outfielder Cain singling in the next at-bat to reach base. During the Erick Almonte at-bat, Stern scored from third as Memphis catcher Matt Pagnozzi overthrew second base on the Cain swipe. Almonte then smacked a line drive single to center to drive Cain home from second for the second run of the inning. «Read the rest of this article»