Marion Market returns!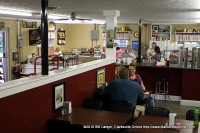 On Saturday, June 10th, Marion Market with Momma's Kitchen had their grand opening. The new owners, Tom and Darlene Davis, along with family and friends, worked together for over three months to get the place ready to re-open. "It took alot of long hours and work to get the store ready to open," said Darlene.
The store is located at 5933 Marion Road in Cunningham, just south of Indian Creek road, and carries all the items you would expect of a market. They have milk and bread, sodas, snacks, baking supplies, beauty aids, etc. The market will also carry hardware items. "We are trying to stock items people need to save them a trip into town," Darlene said. "You can think of us as your country Wal-Mart."
«Read the rest of this article»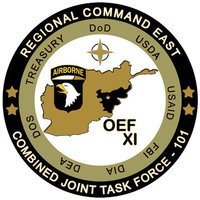 Kunar Province, Afghanistan – More than 100 elders affected by the recent operations in eastern Afghanistan's Kunar province gathered together in the Shura hall of the Marawara district center July 10th to discuss the Afghan constitution.
Less than two weeks after coalition forces and Afghan security elements rid the district of a large group of insurgents, the meeting was an unprecedented show of security and support for the Afghan government. Meshrano Jirga member Rafiullah Haideri, Kunar Governor Fazlullah Wahidi and Marawara District Sub-governor Sayed Mehboob Pacha joined numerous provincial-level and district-level government officials at the event.
"You have to be like a bridge between two sides so people can cross — telling people not to fight and encouraging them to go to the government," said Amir Mohammad Safi, tribal affairs advisor to the governor, during the meeting.
«Read the rest of this article»


Evin Giglio has been named Austin Peay State University's assistant volleyball coach, the athletics department announced, Tuesday.
Giglio [GEE-lee-oh], who is originally from Canyon County, CA, will serve as the program's assistant coach while Haley Janicek assumes the program's head coaching duties. He joins the Lady Govs after completing his collegiate career at Springfield (Mass.) College, where he played and served as a student coach for the men's volleyball program. «Read the rest of this article»
Employment Index Shows Highest Growth Since April 2009

Yonkers, NY  — After a brief retreat in June, the economy is showing broad improvements in the condition, behavior and expectations of consumers, according to Consumer Reports Index for July.
The Consumer Reports Employment Index numbers show job creation increased to 51.1, its highest level since April 2009. The Employment Index has pointed to employment growth in three of the last four months. In July, 7.8% of Americans started a new job versus 5.7% that lost their job.
Consumer spending across index categories rose in July, particularly in the area of personal electronics and major home appliances. Per capita retail spending was up slightly for July ($274.00), reflecting June activity, from the prior month ($234.00). «Read the rest of this article»
Nashville, TN – Once upon a time, brave souls donned their armor of long sleeves, long pants and bug repellent, charging into chigger-infested weeds to fight fierce, thorny briars which defended a glossy and tart-sweet treasure: blackberries.
No more.  In a fairy-tale ending for blackberry lovers, domestic varieties of blackberries have literally taken root across Tennessee, and berry picking has become a pleasure.  Since many farmers who sell at farmers markets are now growing domestic blackberries alongside their regular crops, one often doesn't need to go berry-picking at all: just show up at the local farmers market and pick up the pre-picked fruit. «Read the rest of this article»

Nashville, TN — Commissioner of Health Susan R. Cooper, MSN, RN, announced today the addition of new sections for young people and their teachers on the Get Fit Tennessee website www.getfittn.com/kids to help the next generation of Tennesseans get fit.
The new site presents fitness and nutrition information for middle school students with bold graphics and engaging activities. Interactive games and trivia encourage kids to learn more about nutrition, proper portion sizes and new ways to move more throughout the day. «Read the rest of this article»
In celebration of Independence Day, Glitz Bridal & Formal is joining Brides Across America and giving away free designer wedding gowns to military brides-to-be!
Nashville, TN — Bridal salons across the country are saluting service members who have served in Iraq, Afghanistan, or whose fiance's are on active duty in these areas with their gown giveaways.  On Wednesday, Glitz Bridal & Formal, Nashville's premier bridal salon, will be giving away free designer wedding gowns on July 14th-17th, 2010.
The wedding gown giveaway will be happening at Glitz's (241 Old Hickory Blvd.) in Nashville. Store hours are from 10:00am to 6:00pm. There will be around 40 gowns to choose from. The gowns are made available on a first come, first served basis. So show up early for the best selection. Reservations are not required, however you can call ahead and schedule an appointment if you would like.
For more information, see our article "Salute the Spirit! Free Gowns to Military Brides to be".
The year is 1938. It's a Saturday night in Mount Pleasant, North Carolina. The Reverend Oglethorpe has invited the Sanders Family Singers to provide an uplifting evening of  singing and witnessing. On the way to the church, the Sanders Family bus turns over in a ditch near the pickle factory and they are delayed.
And so starts the hilarity as "Smoke on the Mountain" opens at Dover Community Theatre, this Friday and Saturday at 7:00pm with a 2:00pm matinee on Sunday. «Read the rest of this article»
The Montgomery County Republican Party will be having a Summer Picnic Saturday July 17th, 2010 from  5:00pm to 8:00pm at the Beachaven Winery located at 1100 Dunlop Lane Clarksville, TN.
Event includes free  food, music, and meet & greets with Candidates for Governor, Congress, & other various elected offices.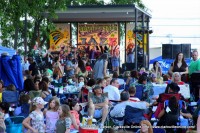 Beachaven will have wine for sale and the musical entertainment will be the Ivan Colon and Cindy McElroy
No outside alcohol will be allowed. 
For more information call the Montgomery County Republican Party Headquarters at 931-802-6220 or Polly Nagy at 931-368-1461.
Riverside Drive Location re-opening date still undetermined
Exit 1 has been undergoing a serious boom in recent years. It started with the addition of Great Escape Theatre at the Intersection of Trenton Road and Tiny Town Road, since then new businesses have been attracted to the area. The newest being on June 30th, 2010 with the opening of the Clarksville area's seventh Wendy's Restaurant located at 1824 Tiny Town Road.
The designers of the restaurant planned a return to the casual elegance that Dave Thomas intended for the franchise when he opened the original Wendy's in Columbus Ohio back in 1969. Their newest restaurant features warm earth tones, a carpeted dining room, tiled floors, and textured two toned walls, frosted glass partitions, tin roofed ceilings in the restrooms, and the Dave Thomas memorial wall. There is a nice comfortable atmosphere which you can feel right away when you step into the dining room.
«Read the rest of this article»