The second installment of Comedy on the Cumberland returns to the Roxy Theatre on Tuesday July 20th at 7:00pm. Some of Nashville's funniest comedians will be in Clarksville to entertain you with Clarksville's very own Jim Gossett headlining the event, with assistance from Chad Riden, Brian Bates, and Brian E Kiley.
This show will benefit the Clarksville/Montgomery County chapter of the Red Cross with all proceeds going directly to the local chapter to continue to serve those in need. Time is running out to get your tickets to what is  going to be the funniest night of the summer. There are a limited number of tickets available so get yours soon! You can pick up tickets at the downtown branch of F&M Bank, or and at the Roxy Theatre's box office. The cost is $40.00 a person, or $75.00 for a couple.
«Read the rest of this article»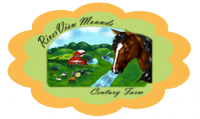 Congratulations to Chris Rhinehart and Scarlett Mulligan of Montgomery County, owners of RiverView Mounds Farm (www.riverviewmoundsfarm.com/) who are the winners of the 2010 Tennessee Small Farmer of the Year in the Alternative Enterprises for the estimated gross farm income of less than $50,000 category and the 2010 Tennessee Small Farmer of the Year award.  It has been a great honor to work with Chris and Scarlett during the past few years and they are very well deserving of this award! «Read the rest of this article»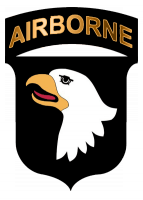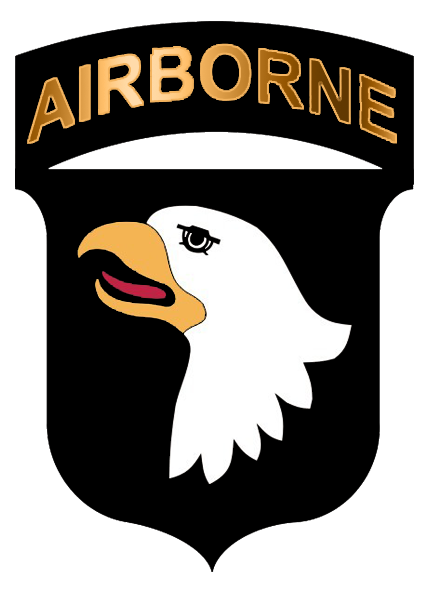 Fort Campbell, KY – A 101st Airborne Division Soldier died July 12th of injuries sustained from a non-combat related incident in Kandahar, Afghanistan.
Private First Class Nathaniel D. Garvin, 20, of Radcliff, KY, was an armament, electrical and avionics systems repairer assigned to the 96th Aviation Support Battalion, 101st Combat Aviation Brigade. He entered the Army in August 2008 and arrived at Fort Campbell in June 2009.
Garvin's awards and decorations include: National Defense Service Medal; Afghanistan Campaign Medal with arrowhead, Global War on Terrorism Service Medal; Army Service Ribbon; NATO Medal; and Weapons Qualification: M4, expert.
Garvin is survived by his wife, Brittany P. Garvin and daughter, Kayleigh J., of Hodgenville, KY; and father, Clifton W. Garvin, mother Melanie S. of Elizabethtown, KY.
A memorial ceremony will be held in Afghanistan.

On Friday July 16th, 2010 at G's Pancake House Restaurant, 803 South Riverside Drive Clarksville, TN, at 2:00pm a very special ribbon cutting and ceremony will take place to mark the grand re-opening of G's Pancake House. The resturant was completely submerged under water and ruined during the great flood that hit Clarksville Montgomery County and much of the Riverside Drive Business District.
G's Pancake House has served the Clarksville and Fort Campbell communities with delicious food and their signature pancakes and coffee for almost half a century since founder Gene Sueiro a Vietnam veteran with the 101st Airborne first opened its doors.
«Read the rest of this article»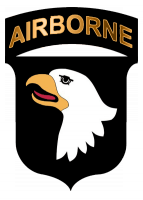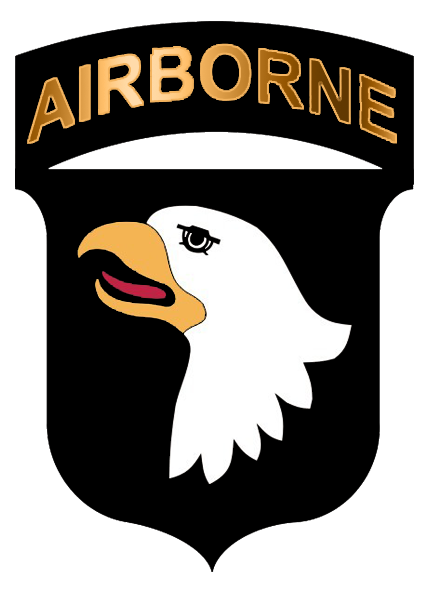 Fort Campbell, KY – Two 101st Airborne Division Soldiers,  Sergeant Shaun M. Mittler and Specialist Carlos J. Negron, died July 10th of wounds suffered when insurgents attacked their unit at Konar Province, Afghanistan.
«Read the rest of this article»
Written by Sgt. Brent C. Powell, 3rd Brigade, 101st Airborne Division Public Affairs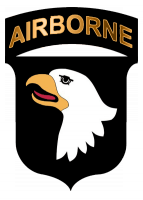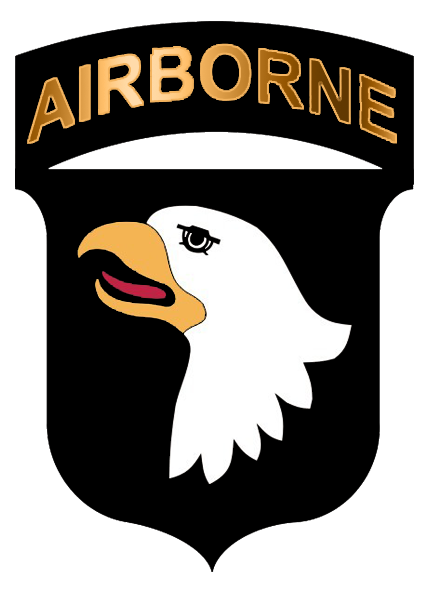 Forward Operating Base Salerno, Afghanistan – "Attention on the FOB. Attention on the FOB …" These seemingly harmless words blare from an array of loud speakers and echo across Forward Operating Base Salerno, and are usually followed by code words that describe the number of patients inbound on a medical evacuation flight.
Most people continue about their daily business unaffected, but for the medical staff of the Salerno Hospital the code words mean two things: mass casualties are coming in, and it's about to get very busy.
In the past 38 days as of July 13th, the hospital staff have responded to 39 trauma events and admitted 47 patients. They have taken nearly 600 x-rays, performed 57 surgeries, conducted 259 CT scans, and treated 56 battle-related injuries.
«Read the rest of this article»
Jammin' in the Alley Concert to feature Tina Brown- Friday, July 16th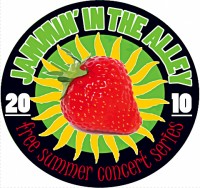 The City of Clarksville together with U.S. Bank will soon be Jammin' in Strawberry Alley once more.  Join us on Friday, July 16th for Jammin' in the Alley's third year in downtown Clarksville.
This month's free concert features the Tina Brown.  This New York native has quickly become a Clarksville favorite performing at various events around town, to include our recent July 3rd Celebration at McGregor Park.   Tina Brown has also performed all over the mid-South to include blues festivals, on Beale Street, and has even opened for Earth, Wind, & Fire and Gladys Knight in Europe! «Read the rest of this article»

Several employees at Austin Peay State University were recognized July 7th for their continuous years of service. A reception was held in the Morgan University Center ballroom to honor those employees.
Those receiving five-year service recognition were Leida Alicea, Pamela Allen, Lori Amor, Allen Barger, Denise Berry, Karen Bieck, Lantz Biles, Mark Davidson, Crystal Emmons, Carl Ford, Patricia Fries, Martin Golson, Melissa Gomez, Roxanne Grachanin, Joseph Harvey, Lindsay Jackson, Kirk Kayden, Mayra Lopez Gonzalez, Donna Lucas, Douglas Molnar, Patricia Mulkeen, Scott Parker, Lisa Phelps, Sra Robson, Melody Smith, Jarad Sneed, Charles Struckel, Luana Suiter, Robert Towner, Damaso Vega, Jeffrey Walton, Cherylle Ward and Mike Wilson. «Read the rest of this article»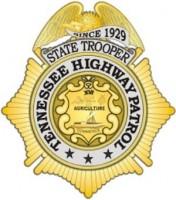 Nashville, TN — Today, the Tennessee Highway Patrol relieved Trooper Cesar A. Maldonado of duty and placed him on administrative leave following his arrest by the Tennessee Bureau of Investigation on Monday, July 12th, 2010.  The Tennessee Highway Patrol Criminal Investigation Division (CID) and the Office of Professional Responsibility (OPR) has assisted TBI in the investigation.
Department of Safety Commissioner Dave Mitchell said, "This type of conduct is unacceptable for any law enforcement officer and will not be tolerated by the Department of Safety."   Mitchell added "There is zero tolerance for this type of conduct and the Tennessee Highway Patrol and Department of Safety deals with misconduct in a swift and appropriate manner."
«Read the rest of this article»
With a Tennessee State Park within an hour's drive of just about anywhere in the state, families seeking unique recreation opportunities, high-quality accommodations and an exceptional value can look a bit closer to home.  Finding a state park in your own backyard is easy to do and you don't have to spend a lot of gas money to get there!  Listed below are just a few of these great "One Tank" Trips.  «Read the rest of this article»