Vanderbilt Sports Medicine Sponsors Camp For Pro Prospects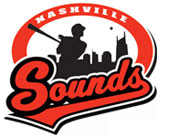 Nashville, TN — The Milwaukee Brewers will conduct an open tryout camp for prospective professional baseball players at 9:00am on Thursday, July 22nd at historic Greer Stadium.
The Brewers are the Major League affiliate of the Nashville Sounds.
Brewers scouts Joe Mason and Joe Hodges will conduct the tryout camp, which is sponsored by Vanderbilt Sports Medicine – the official sports medicine provider of the Nashville Sounds.
All interested individuals should report to the main entrance on the first-base side of Greer Stadium for registration.
Participants must be at least 16 years of age and no older than 23 years of age. American Legion players MUST provide a letter from their coach or post commander granting permission to attend the tryout camp.
Players should be dressed in baseball attire and bring proper equipment according to position. Baseballs will be furnished by the Milwaukee Brewers.
Participants will be evaluated based on major league standards for their position. There is no cost to participate in the tryout camp, which will begin at the stated time and will continue until every player has been evaluated.
No dressing areas will be available at Greer Stadium; players should arrive ready to begin the tryout. The Nashville Sounds or Milwaukee Brewers will not be responsible for any lost valuables or personal belongings of the participants.