Written by U.S. Army Sgt. Charles P. Espie Task Force Wolverine Public Affairs, 86th Infantry Brigade Combat Team (Mountain)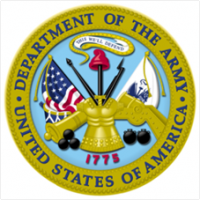 Parwan Province, Afghanistan – Soldiers from Troop A, 1st  Squadron, 172nd Cavalry Regiment, 86th Infantry Brigade Combat Team (Mountain) conducted an air assault and captured an important insurgent leader in a mountain cave in Parwan Province June 30th.
"Two platoons of Troop A Soldiers used vehicles to cordon the area where the insurgent leader was suspected, and another platoon inserted into the area by helicopter to conduct the assault," said U.S. Army Capt. James J. Armstrong, commander Troop A 1-172nd Cavalry Squadron.
The Soldiers tracked the target north as he fled from the village and into the mountainous area. 
"We trained to deal with the mountainous terrain and rehearsed pursuit and capture scenarios, so we were prepared to track him," said Armstrong, a North Ferrisburg, VT, resident.
The assault platoon pursued the target for approximately two and half kilometers into the mountains. At about 7400 feet, two Soldiers, Sgt. 1st Class Todd E. Gagnon, an Alexandria, NH, resident, and Spc. Chaz S. Shepard, a Montgomery, VT, resident; spotted the target in a small cave where he was apprehended.  
Gagnon, who was an instructor at the Army Mountain Warfare School at the Ethan Allen Firing Range in Jericho, VT, led the pursuit of the insurgent into the mountains.
"It was physically difficult tracking him up the mountains because of the incline and loose soil, but my adrenaline was pumping so we just kept going," said Shepard, who is a gunner for Troop A. "I followed Sergeant Gagnon, who made it look easy to get up the mountain." 
Once they found the insurgent in the cave, he was cooperative with Afghan and Coalition Forces as they took him into custody.