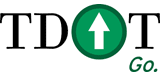 Nashville, TN – Work continues to progress on the state's second largest Recovery Act funded project on I-40 at White Bridge Road in west Nashville.  This weekend, crews will close lanes on Interstate 40 in both directions near White Bridge Road to begin work on concrete foundations for new overhead sign structures.  Also this weekend, lanes will be closed on the I-40 westbound ramp to White Bridge Road as crews continue pouring the new concrete bridge deck.  The closures are as follows:
Friday July 16th, 9:00pm through Monday July 19th, 5:00am – the left lane of I-40 eastbound and westbound will be closed in order to remove the median barrier rail and install a new overhead sign footing.
Saturday July 17th and Sunday July 18th, 10:00pm through 5:00am (each night) – I-40 will be reduced to one lane as crews continue working to remove median barrier rail and install a new overhead sign footing.
Saturday July 17th, 12:00 Midnight through Sunday July 18th, 12:00 Noon – The left lane of the I-40 westbound off ramp at White Bridge Rd. will be closed in order to pour the new bridge deck. «Read the rest of this article»
Dunbar Cave State Natural Area has been a State Park since 1973. The cave and its surrounding 110 acres have considerable scenic, natural and historical significance. The entrance offered shelter to prehistoric Native Americans as far back as 10,000 years.
Dunbar Cave State Natural Area will present many nature programs this summer.
Upcoming events include: Insect Condos, Orienteering, Indian Pottery, Canoeing on Swan Lake, Children's Theater Craft Activity Children, Special Program, Frogs and Toads, and so much more!
«Read the rest of this article»
WASHINGTON, D.C. – The U.S. Consumer Product Safety Commission, in cooperation with Baja Motorsports, announced a voluntary recall of the following consumer product. Consumers should stop using recalled products immediately unless otherwise instructed. It is illegal to resell or attempt to resell a recalled consumer product.
«Read the rest of this article»
Don't become a victim take steps to protect your identity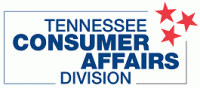 NASHVILLE – Each year, as many as nine million Americans become victims of identity theft, the unauthorized acquisition and use of a person's identifying information – such as a name, Social Security number or credit card number – to commit fraud or other crimes. Identity thieves might use data to rent apartments, obtain credit or establish telephone accounts. Victims often discover the crimes when reviewing credit reports or statements.
«Read the rest of this article»

Come out and see Austin Peay State University organization Theatre Organization for Youth by Students (T.O.Y.S.) put on their summer production of The Commedia Robin Hood written by Lane Roisley!
In this story, you are taken along for a fast paced ride with the merry troupe Columbine, Arlequin, Punchin, and Rosetta, along with a donkey as they tackle, tumble, trick and trip their way through the tale of Robin Hood with a fantastic abandon. Come ready to enjoy an action-packed hour of clowning featuring puppets, stilts, singing, patter verse, and mock combat in this unforgettable adaptation.
«Read the rest of this article»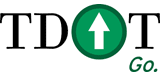 Nashville, TN  -– Tennessee Department of Transportation contract crews will once again close lanes on Interstate 24 East and West in southeast Davidson County this weekend as bridge repair work continues. I-24 at mile marker 59 (Bell Road) will be reduced to two lanes in each direction beginning Friday, July 16th, 2010 at 8:00pm. The lanes will reopen no later than Monday, July 19th at 6:00am.
During this weekend's lane closures, workers will remove and replace expansion joints on the bridge that crosses over Bell Road. Once the new joints are installed, a sealant will be applied and must dry for several hours. The bridge repairs are being completed as part of a $3.2 million dollar interstate resurfacing project that stretches from Haywood Lane to the Rutherford County line. The entire project is expected to be complete by the end of July. «Read the rest of this article»
Firm's Recall Hotline: (800) 626-0339
CPSC Recall Hotline: (800) 638-2772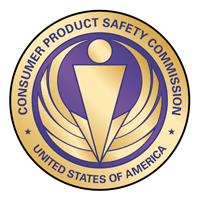 WASHINGTON, D.C. – The U.S. Consumer Product Safety Commission (CPSC) and Health Canada (HC), in cooperation with Tots in Mind Inc., of Salem, N.H., is announcing the voluntary recall today of about 20,000 (and 85 in Canada) Cozy Indoor Outdoor Portable Playard Tents Plus Cabana Kits.
Clips that attach the tent to the top of the playard can break or be removed by a child. A child can lift the tent and become entrapped at the neck between the rigid playard frame and the metal base rod of the tent, posing a strangulation hazard.
«Read the rest of this article»
The American Fastpitch Association will host their National Softball Championships in Clarksville, Tennessee this year. Teams will come in from across the United States to compete in 10U, 12U and 14U Division I tournaments. The games will take place July 19th – 24th, 2010.
Over 60 teams will be ascending upon Clarksville in the coming week. Jay Patel, Chairman of the Convention & Visitors Bureau, is thrilled for the opportunity. "The economic impact from this tournament will be huge," says Patel. "We estimate over $1 million in revenue." «Read the rest of this article»
Montgomery County Realtor Chooses Real Estate Over Retirement


When planning for retirement most individuals and couples look primarily to savings, investments and perhaps a pension to carry them through the golden years. With the future more uncertain than ever these days – more and more people are considering a second or 'next' career to carry them through financially after retirement age.
Recently licensed real estate agent Kitty Kimbro says she and her husband Sam – who is now seven years away from a retirement from the Nashville and Eastern Railroad in Lebanon – see their post-retirement future in home sales.
"Sam and I both decided we would like to be in the real estate field when he retires from the railroad," said Kitty. "We both enjoy working with people and feel that this field would provide us with not only a means of support but a way of making a difference in people's lives as well." «Read the rest of this article»
Enforcement for new 1- and 2-family homes will begin in October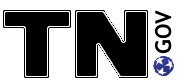 Nashville, TN – The Tennessee Clean Energy Future Act provisions regarding adoption and enforcement of a residential building code to one- and two-family residences across the state have taken effect. The State Fire Marshal Office's code enforcement program will begin in October. In the interim, the State will contract with code inspectors, establish a network of issuing agents where the construction permits can be obtained and finalize the process for payments.
"Enforcing building codes will make new homes safe and more energy-efficient, and will help assure the quality of residential construction meets minimum standards," said State Fire Marshal and Department of Commerce and Insurance Commissioner Leslie A. Newman. «Read the rest of this article»