Written by U.S. Air Force 2nd Lt. Jason Smith Panjshir Provincial Reconstruction Team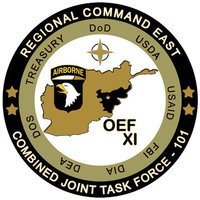 Panjshir Province, Afghanistan -– Afghan National Police in the Rokha district of the Panjshir province are taking the lead in training much-needed skills to other members of the ANP.
ANP Captain Safat Ullah Sangee, Panjshir Operations Coordination Center-provincial, spends his days teaching map and compass reading techniques to police in each of the seven districts in the valley.
July 13th was the second day of Sangee's three-day course at the Rokha Police Headquarters. Some of the things Sangee taught included how to use a protractor with a map, give grid coordinates, find grid coordinates, identify terrain features, and measure distance between points.
«Read the rest of this article»

The 24th Annual Governors Golf Classic is set for Friday-Saturday, August 27th-28th, at Swan Lake Golf Course.
For a third straight year, the annual tournament will occur on succeeding days instead of the same day, with shotgun starts for each round.
Sponsored by the Governors Club, the four-person scramble will be limited to 60 teams, 30 per shotgun starts at noon, Friday, Aug. 27th, and 8:00am Saturday, Aug. 28th.
For a fourth straight year, men and women's divisions also have been established. Cost is $400.00 per team, or $100.00 per person. Proceeds from the tournament will benefit Austin Peay State University Athletics. «Read the rest of this article»
A Devotional By Brother Shepherd
As the Interim Pastor of Pugh Flat Baptist Church of Cadiz, KY my daily travels take me in many directions and I talk to a lot of people and I hear a lot of different ideas about salvation and how to obtain it. With all of the different denominations and beliefs there is it can be quite confusing. I have found it best to go to the Bible and find out about salvation and how to obtain it.
This is what Jesus spoke in John 14:6 in regards to salvation and "Jesus said unto him, I am the way, the truth, and the life: no man comes to the Father, but by me." What does it mean to go to the Father through Jesus? Jesus also spoke that our faith in Him is the way to eternal life. «Read the rest of this article»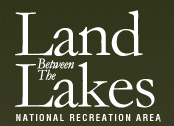 Golden Pond, KY — Land Between The Lakes (LBL) National Recreation Area reminds hunters that July 31st, the deadline for applications for 2010 quota deer hunts, is rapidly approaching.
To submit a hunt application, go online to www.lbl.org and apply before July 31st, 2010.  You can revisit the LBL website in late August and use your login information and password to see if you were drawn and print your permit and maps.  If you are not drawn, your updated preference point information will be displayed.
Deer harvested on LBL are bonus deer and do not count toward statewide bag limits.  All quota hunt permits will be either-sex permits.  Also, there is an LBL-wide one (1) antlered buck limit.  «Read the rest of this article»

Acknowledging that there is a problem with the iPhone 4's antenna design, Apple today said it would offer free cases for the phone to mitigate against signal loss when the device is held in a certain way.
In a news conference at Apple headquarters in Cupertino, CA, CEO Steve Jobs reiterated the company's earlier claim that all smartphones have similar problems, and that "no one has solved this problem."
Jobs said the company's engineers have been "working our butts off so we can come up with real solutions" to the antenna issue, and are continuing to do so. In the meantime, Apple will offer a free case to all customers who've purchased an iPhone 4 since its introduction on June 24th. "We're going to send you a free case. We can't make enough Bumpers. So we're going to source some cases and give you a choice." «Read the rest of this article»
Seasonally adjusted Rate Down 0.3 percentage point from May
Nashville, TN – Tennessee Commissioner of Labor & Workforce Development James Neeley announced today Tennessee's unemployment rate for June was 10.1 percent, down three-tenths of a percentage point from the May rate of 10.4 percent.  The June 2009 rate was 10.9 percent.  The national unemployment rate for June 2010 was 9.5 percent, down 0.2 percentage point from the May rate of 9.7 percent. «Read the rest of this article»
Photos by Ruthann Cashner and Amy Wallace (passionflower, visitors/program)
Dunbar Cave State Natural Area — The cave, as you may know, has been closed since the beginning of November.  We always close during the winter to let the bats hibernate in peace.  Usually we would reopen in April, but this year a bat infected with White Nose Syndrome was found in March and the cave was closed indefinitely.  We recently found out that even if this hadn't happened, we still would not have been able to go into the cave after the first of May.  We have at least a foot of mud in many of the passageways (at least those we could even get into, some were just too slippery to manage) that will take months to dry. 
But we are doing a lot of other programs, which you can find listed in Clarksville Online.  In June we did 118 programs for 1,416 visitors, and we have 76 programs scheduled for July.
«Read the rest of this article»
The Dover Community Theatre is currently presenting Smoke on the Mountain in the old High School building, or Annex, as it is called today (110 Natcor Drive) in Dover, TN. Tickets are $5.00 and can be purchased at the door. There are two shows remaining one on Saturday night at 7:00pm, and Sunday at 2:00pm. So get on out to Dover and see this unforgettable show before it is too late!
Smoke on the mountain takes place in 1938 at Mount Pleasant Baptist Church in Mount Pleasant, North Carolina. The play presents a Saturday night Gospel sing, featuring the Sanders Family in their first night back on the gospel circuit in five years. When you boil it down this show is about having hope and faith, and of course fellowship. Things to which I think we can all relate.
«Read the rest of this article»
Advanced Placement students in the Clarksville-Montgomery County School System are being motivated and rewarded for their academic achievements by Premier Medical Group, which donated $9,000 in laptops and flash drives for an upcoming recognition event.
All students who scored a 3, 4 or 5 on their Advanced Placement exams are eligible to receive a flash drive from Premier and 12 students will be the lucky recipients of new laptop computers.
«Read the rest of this article»


Duran Roberson, Austin Peay State University's reserve senior forward /center, has seen his Governors career end because of a knee injury.
Earlier this week in a pick-up basketball game, Roberson tore both his anterior cruciate and medial collateral ligaments along with the medial meniscus in his right knee.  The Holt, MI, native is not eligible to redshirt in 2010-11 as he already utilized a redshirt season in 2007-08 after suffering a hand injury.
"I really regret it for Duran," APSU coach Dave Loos said. "I felt like he was really heading in the right direction. Duran really had improved last season and he was really working hard towards this upcoming season.
«Read the rest of this article»