Duran Roberson, Austin Peay State University's reserve senior forward /center, has seen his Governors career end because of a knee injury.
Earlier this week in a pick-up basketball game, Roberson tore both his anterior cruciate and medial collateral ligaments along with the medial meniscus in his right knee.  The Holt, MI, native is not eligible to redshirt in 2010-11 as he already utilized a redshirt season in 2007-08 after suffering a hand injury.
"I really regret it for Duran," APSU coach Dave Loos said. "I felt like he was really heading in the right direction. Duran really had improved last season and he was really working hard towards this upcoming season.
"With this being his last season, I thought he was really focused. That is the saddest part of it—he was so looking forward to his senior season. "
Roberson averaged a career-best 6.1 points per game in 2009-10, shooting 52.7 percent from the floor, while grabbing 2.9 rpg.
"Duran was really in the plan," Loos said. "He really improved last season and really seemed to have gotten better handling the physical part of the game. He always he could face up and shoot the basketball. It was the other areas where he was improving in.
"Unfortunately, injuries are part of the game. We will have to deal with it."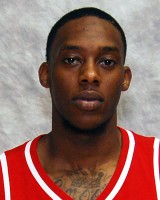 His injury will affect the Govs' frontline depth. Back is 6-9 junior center John Fraley (9.2 ppg, 7.6 rpg) and 6-7 second-team all-Ohio Valley Conference forward Anthony Campbell (15.5 ppg, 5.3 rpg), who moved from the small forward to the power forward position late in 2009-10. Also returning is 6-6 junior forward Marcel Williams (3.7 rpg, 4.1 rpg), who started 18 games in 2009-10.
The Govs did bolster their frontline with young players in last November's early signing period with 6-6 forward Will Triggs, 6-8 forward Joe Harms and 6-10 center Hasse. However, all three are freshmen.
"We have some alternatives, but we are going to miss not having Duran out there," Loos said.