iPhone app launch hoped for in the Fall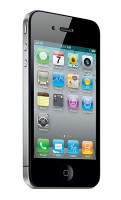 Christensen, in fact, after learning he would be working on the development of an APSU app, purchased an iPhone. "I bought one solely for this purpose," he said.
Development of APSU's iPhone app began last fall – at a Governors football game. Dr. Tristan Denley, provost and vice president of academic affairs at APSU, approached Dr. Bruce Myers, professor of computer science and information technology, about the idea.
"He said, 'Do you have any students who could do this?'" Myers said. " I told him I was not an iPhone person, but that I was sure we could find someone."
Denley wanted to make sure, though, that student involvement was a key element in the project.
"Austin Peay is all about giving our students unique and transformative educational experiences, and this certainly proved to a perfect opportunity," Denley said. "These three young men have created a wonderful app that will be enjoyed by many of our students, faculty, staff and alumni."
Hired for the project, Christensen, Dohner and Phillips first had to learn the Objective C language used in Apple products. That began in November 2009, and by March 2010, the trio began putting it together.
"We looked at least 20 different colleges to see how their apps worked," Christensen said.
Currently, the APSU app is in the refinement phase, with the three men working to eliminate any problems encountered during the testing. After modifications are made, the app design will be sent to Apple for approval.
The APSU iPhone app, when launched, will have eight features for users:
A blog by APSU President Tim Hall.
Google map of the main campus.
APSU news.
Sports news.
Event calendar.
Faculty and staff directory.
Course catalog.
My Schedule, allowing students to see their class meetings.   
"I feel the directory, course catalog and My Schedule are going to be the most used," Christensen said.
 The three men said the experience has been eye opening for them, adding the project will help them to secure future employment in the computer industry.
"This has been an actual job," Dohner said. Christensen and Phillips agreed.
"We now have experience under our belts," Phillips said.
Myers said the project has been a success because of the student involvement.
"Dr. Denley wanted to make sure students were involved," he said. "That's what we're about, and these three students are making us proud."