Sonya Bain, who has served as Southeast Missouri State's academic services and compliance assistant for the past three years, has been named the new athletics academic coordinator at Austin Peay State University.
Bain replaces Josh Sampson, who left Austin Peay last winter for an assistant's athletics academics position at North Carolina State.
"We are excited and happy about having Sonya join our athletics staff here at Austin Peay," APSU athletics director Dave Loos said. "She comes very highly recommended.  She owns a great deal of experience in different areas, not just academic services. She also has been involved in SAAC (Student-Athlete Advisory Committee) and the SOAR (Support Options for Achievement and Retention) Program. She is experienced in writing grants, compliance and career development. She brings a lot to the table for us.
"She was very impressive in the interview process.  We are excited about her joining our team. She is going to be a real asset to this athletic program and tremendous help to our student-athletes and coaches. "
Bain came to Southeast Missouri in June 2007 from her alma mater, Western Kentucky.  Initially she served as an intern for a year before becoming a full-time assistant under Sharon Burgard.  Bain advised and monitored the academic progress of SEMO student-athletes in accordance with NCAA, Ohio Valley Conference and University requirements.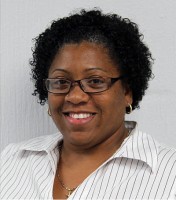 In addition, she served as a liaison with University faculty, participated in the freshman and transfer orientation programs; maintained current and accurate student-athlete files while monitoring athletic eligibility; coordinated and implemented the student-athlete tutorial programs and assisted in implementing the NCAA Champs/Life Skills program. She also assisted the school's compliance director.
Bain served five months as a compliance intern while completing her Master's of Science degree in Recreation and Sport Administration at Western Kentucky in 2007.
Bain received her bachelor's degree from Western Kentucky in 1995 before working in the manufacturing industry for nearly 10 years.
In addition to Bain, APSU athletics shortly will add a full-time assistant to the academic services program for the first time.