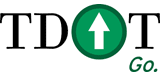 Nashville, TN — The Tennessee Department of Transportation will lower the speed limit on a large portion of Vietnam Veterans Boulevard (State Route 386) beginning Thursday, July 22nd, 2010. The speed limit will be reduced from 70 mph to 65 mph from the Davidson-Sumner County line near Mansker Creek to Greenlea Boulevard near Gallatin. Beyond Greenlea Boulevard, the incremental speed reductions already in place will remain. The speed limit on the stretch of Vietnam Veterans Boulevard from Interstate 65 to the Sumner County line will stay at 70 mph.
TDOT will also add "Curve Ahead" signs and 55 mph advisory speed limit signs in the curves near New Shackle Island Road and along the bridge that crosses over Gallatin Road. Installation of the new signs will begin on Thursday and will be complete by the first of next week. Motorists are advised to obey the new speed limit signs as soon as they appear.
The speed limit reduction is part of a continuing effort by TDOT to increase safety along this heavily traveled roadway, which has seen a number of serious crashes. Several miles of median cable barrier, which is extremely effective in preventing cross-over crashes, have also recently been installed along Vietnam Veterans Boulevard. Over a three month period, sections of the cable barrier have been struck and repaired more than a half dozen times.
TDOT is also completing design work on a comprehensive safety project that will add a number of new features along this corridor, including reflective markers on the roadway and concrete median barrier, and a skid resistant pavement treatment in curves. TDOT hopes to have that project underway in the early part of 2011.