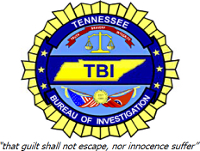 Nashville, TN — The Tennessee Bureau of Investigation is offering a reward for information leading to the capture and arrest of a man wanted for a recent Nashville, TN murder. He's the latest addition to the state's Top Ten Most Wanted list.
Demeko Duckworth, 30, last known address 521 East 23rd, Little Rock, AR is wanted by the Metropolitan Nashville Police Department for one count of criminal homicide. On July 20th, 2010 Duckworth fatally stabbed his girlfriend, Asia Wade. 
The victim's family discovered her body in her Elizabeth Road home after learning her children didn't arrive at daycare.
Duckworth is also wanted for questioning in the Monday night shooting death of the victim's cousin, Clarence Goins.
Duckworth has a criminal history that dates back to 1997 and includes numerous drug charges, theft, aggravated robbery as well as rape and kidnapping.
He also has an outstanding warrant for violating his parole in Arkansas.
Duckworth is described as a 5'11" black male weighing approximately 240 lbs. He has black hair and brown eyes. He could be driving the victim's 2006 red Chevrolet Monte Carlo with TN license 707 TMN.
Anyone with information on the whereabouts of Demeko Duckworth is urged to call the TBI at 1-800-TBI-FIND.
There is a $1,000 reward for information leading to his arrest.