Alarms Will Be Installed in Needy Homes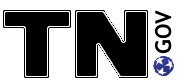 Nashville, TN – The Tennessee Department of Commerce and Insurance has received a $241,000 grant to fund a smoke alarm installation program, fire alarm training for staff and one-and-two family dwelling code training.
The Fire Prevention and Safety Grants (FP&S), administered by the Department of Homeland Security, awarded the grant. The department received $153,000 to purchase 8,000 smoke alarms to help reduce the number of home fire deaths in Tennessee. Smoke alarms for the hearing impaired will also be purchased. The Tennessee Fire Incident Systems reports that between 2003 and 2007, 34% of residential structure fires had no working smoke alarms. Home fires with working smoke alarms were 42% less likely to result in a fire death. A study by the U.S. Fire Administration ranked Tennessee with the fourth highest rate of fire deaths in 2005.
The goal of the smoke alarm installation program is to equip community organizations and fire departments with free smoke alarms to install in needy households in their communities. Interested organizations must make an application to the State Fire Marshal's Office and show proof of having the tools and manpower necessary to install them and the ability to find needy households. Alarms will not be issued to organizations that give alarms away without installing them. Interested parties can contact Jeff Huddleston at for more information.
Funding of $88,000 was also received to provide residential building code training to the State Fire Marshal's Office staff and other state code inspectors, and for fire alarm training for staff.
About the Tennessee Department of Commerce and Insurance
The Department of Commerce and Insurance works to protect consumers while ensuring fair competition for industries and professionals who do business in Tennessee. www.tn.gov/commerce/