A Devotional By Brother Shepherd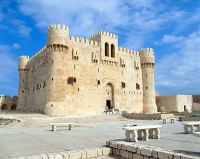 Psalms 18:1, 2, and 3 read in the KJV, "1 To the chief Musician, A Psalm of David, the servant of the Lord, who spake unto the Lord the words of this song in the day that the Lord delivered him from the hand of all his enemies, and from the hand of Saul: And he said, I will love thee, O LORD, my strength.
2 The LORD is my rock, and my fortress, and my deliverer; my God, my strength, in whom I will trust; my buckler, and the horn of my salvation, and my high tower.
 3 I will call upon the LORD, who is worthy to be praised: so shall I be saved from mine enemies." Verse 2 tells me of the security that we have in God through Jesus Christ.
When I was a boy I lived here in the Woodlawn community. That was back in the early and mid 1940's. I used to go to town every Saturday to the Capitol Theater and they showed low budget cowboy movies all day long with people like: Roy Rogers, Dale Evans, Gabby Hayes, Gene Autrey, and Lash Larue. These were heroes. They always got their guy at the end. They would always look back at the girl and then always ride off on their horse.
My mind sometimes works strangely and I connect verse 2 with what I saw in some of those low budget cowboy movies. This verse tells us that the Lord is my rock and my fortress, my deliverer. A lot of those movies sometimes had wagon trains being attacked by robbers and their only hope was to find an army fort and gallop at break neck speed and just at the last minute the door of the fortress would open wide and they would dash inside of the fort and be inside of the walls and the doors would close.
God is our strength and our fortress, our deliverer. Put your trust in God today. Be safe and be saved.
 
This is Bro. Shep asking you to think about it.
 
Matthew 28:18-20
 
"If you are going, you are growing"