Nonprofit organization and community center provide recreation and supplies for youth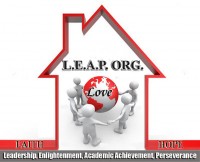 On Saturday, July 24th  at 12:00pm the L.E.A.P. Organization awarded April Ogburn with Scholarship for her outstanding performance in the LEAP Intern Program and being accepted into Lane College. Trophies were awarded to winners fo each bracket.
As a result to donations from LEAP and the community we were able to collect over 240 packs of paper and other items for the Back to School Bash. This event also gave our youth a positive outlet to fellowship and build teams in a safe and secure environment.
«Read the rest of this article»

Classical music aficionados were surprised last month when they picked up the latest issue of Fanfare Magazine and read that a chamber ensemble out of Clarksville had recorded the definitive version of Mozart's "Wind Serenade in B flat" and Richard Strauss's "Wind Serenade in E flat." Music critic Jerry Dubins even said the recordings by this previously unknown group ranked above the performances by prominent ensembles from New York, London and around the world.
The Gateway Chamber Ensemble, which consists of Austin Peay State University faculty members and professional musicians from around the region, released its first CD, "Wind Serenades," in March, and critics with Fanfare Magazine, one of the genre's pre-eminent publications, immediately took note of the recording's high quality.
«Read the rest of this article»
Baseball Card Sets, Faith Night, Fireworks Highlight Week Of Fun At Greer Stadium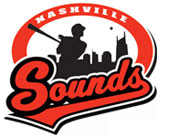 Nashville, TN  — The Nashville Sounds return to historic Greer Stadium this Tuesday, July 27th to begin an eight-game homestand against Omaha (Royals affiliate) and Round Rock (Astros affiliate).
The homestand begins with Tuesday's 7:05pm contest, which is a KRAFT Singles Tuesday Night Tickets, when fans will be able to bring in a KRAFT Singles package wrapper/proof of purchase to the box office for a Buy One Get One Free ticket offer. Tuesday night's contest will be dedicated to Bellevue as part of the Nashville Sounds "Play Ball!" Project, helping Middle Tennessee youth baseball organizations recover from major flood damage.
Following a 7:05pm meeting on Wednesday, it will be Taco Bell Throwback Thursday at the ballpark. The Sounds will be wearing retro 1980s-style uniforms, while fans have the opportunity to enjoy concession stands filled with discounted pricing, such as $2.00 beer, $2.00 soft drinks, $2.00 hot dogs, $2.00 popcorn, and $2.00 nachos. College students also receive a $5.00 General Admission ticket with a college ID. Beer sales will conclude at the end of the 6th inning, while Slugger's will sell until the end of game. Gates open at 5:35pm for the 7:05pm contest.
«Read the rest of this article»

The Clarksville Jazz Quintet performed at Jazz on the Lawn on Saturday evening. This popular group played the inaugural Jazz on the Lawn Concert at the Beachaven Winery in 1987. The Clarksville Jazz Quintet is made up of area teachers who get together to play jazz for fun and relaxation. The group includes among its members APSU Professor of Percussion David Steinquest on the drums.
«Read the rest of this article»
USAA Celebrates the End of Summer with a Free Day of Bowling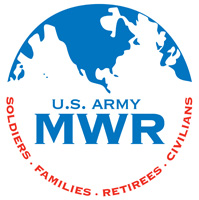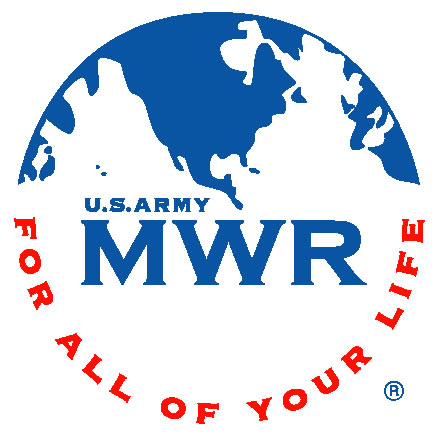 Fort Campbell, KY — Do you like to bowl? How about bowling for free? Thanks to USAA, on July 31st from 9:00am until 6:00pm you can bowl for free. Shoe rental is also free during this time.
This is a great opportunity for Soldiers, Families, Retirees and Civilians to experience all that the Hooper Bowling Center and Restaurant has to offer: everything from a Pro Shop to electronic Bingo, to great tasting food and beverages. To top it all off, Purity Ice Cream will be on site to hand out ice cream samples. Additional food and beverages will be available for purchase.
«Read the rest of this article»
Teacher's Warehouse – A free store for teachers
The burden falls on teachers when kids don't have supplies…..


Many Montgomery County School children cannot afford lunch, much less basic school supplies and studies indicate that the average teacher spends between $ 500 and $ 1,000 of his or her own money to buy supplies for their students. Countywide the school budget has been slashed dramatically and there is a great need for student and teacher support.
Help support the "Teachers Warehouse", providing a unique means to transfer donated, value purchased and created products from businesses and individuals free to teachers for use in school classrooms. 
«Read the rest of this article»
Written by Task Force Bastogne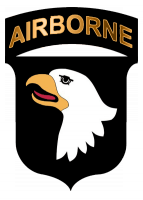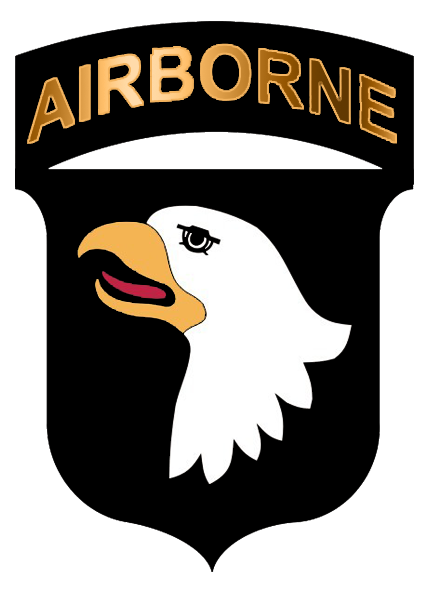 Nuristan Province, Afghanistan – Soldiers from the Afghan National Army, with support from their coalition partners, conducted an air assault July 25th in order to reinforce security in Barg-e Matal, located in the Nuristan province.
Initial reports indicate the security forces did not encounter any resistance from the Taliban. 
«Read the rest of this article»
Transportation via golf cart between the parking lot and the cave entrance will be available for those who need it, thanks to the kindness of the Jeff Vaughn and the City of Clarksville.
With the heat index passing 100 lately, it is perfect timing for the Friends of Dunbar Cave's annual Cooling at the Cave event.  Bring your family out Saturday, July 31st, from 4:00pm to 6:00pm and enjoy sitting at the mouth of the cave, which stays at 58 degrees year round.
Sitting in the shade at the mouth of the cave is how locals cooled off before the cave was a designated State Natural Area.  Folks would bring tables, chairs, and board games. Some would play instruments, while others danced.  This is the atmosphere the Friends of Dunbar Cave recreate every year. «Read the rest of this article»


The weekly Clarksville Parks and Recreation Department Recreation Report provides Clarksvillians with a glimpse at the activities and events that are available from the Parks and Recreation Department for them to enjoy together as a family. This weeks highlights include:
Party at the Pool Gallery
Movies in the Park Gallery
Senior Saturday
Downtown Market
Movies in the Park
Party at the Park
Kleeman Center Senior Dance
«Read the rest of this article»

The 8th Annual Buddy and Glen Appleton Memorial Poker Run and Fish Fry will be held this coming Saturday, July 31st. The run starts at Appleton Harley-Davidson with the 1st bike out at 5:00pm and the last bike in at 7:00pm.
It is $20.00 per bike which includes one hand and one memorial t-shirt.
«Read the rest of this article»