Written by Task Force Bastogne Public Affairs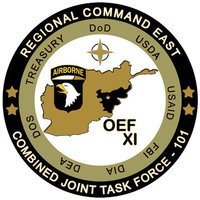 Nuristan Province, Afghanistan – Afghan National Security Forces, with support from their coalition partners, continued to secure Barg-e Matal on July 27th.
Soldiers from the Afghan National Army conducted an air assault July 25th in order to reinforce security in the village, located in the Nuristan province.
«Read the rest of this article»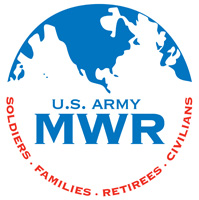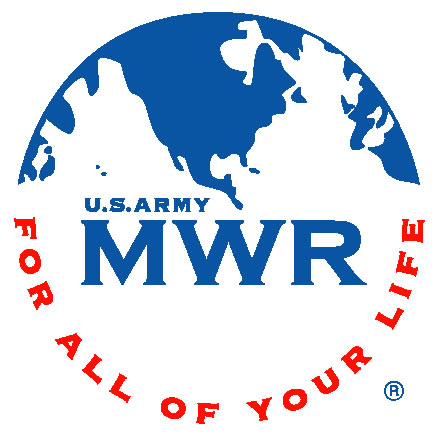 Fort Campbell, KY –In these tough economic times, it is important to save money and take advantage of a bargain. Air Assault Auto is having an Abandoned Vehicle Auction July 31st, 2010 at the lot on 5300 Airborne Street and Tennessee Avenue.
Registration begins at 8:00am and the auction starts at 9:00am. Participants must be at least 12 years of age to attend, and at least 18 to bid.
«Read the rest of this article»

To ensure that early childhood educators have professional resources available, the Tennessee Early Childhood Training Alliance (TECTA) at Austin Peay State University has awarded $5,000 to the Clarksville-Montgomery County Public Library to purchase additional materials for the early childhood community.
TECTA presented the grant to the library July 20th.
«Read the rest of this article»

Today, Nathan Tyler Spainhoward (DOB: 7/4/87) of Clarksville was charged with Vandalism.  Sometime between 7/21/10 and the early morning of 7/22/10 someone had poured soap into the fountain on Strawberry Alley causing several hours of cleanup.
An investigation by Detective Jobe determined that Nathan Spainhoward was on surveillance video pouring something into the fountain on Strawberry Alley.  About thirty seconds later, Spainhoward's car can be seen on the same surveillance video leaving a parking lot beside the fountain.
Spainhoward came to Police Headquarters to be interviewed, at which time he was misdemeanor cited for  Vandalism and released.
Detective Josh Jobe is the lead investigator, 931-648-0656, ext 2309.
October 15th Due Date to Preserve Tax-Exempt Status
Washington, D.C. — Small nonprofit organizations at risk of losing their tax-exempt status because they failed to file required returns for 2007, 2008 and 2009 can preserve their status by filing returns by October 15th, 2010, under a one-time relief program, the Internal Revenue Service announced today.
The IRS today posted on a special page of IRS.gov the names and last-known addresses of these at-risk organizations, along with guidance about how to come back into compliance.  The organizations on the list have return due dates between May 17th and October 15th, 2010, but the IRS has no record that they filed the required returns for any of the past three years.
 "We are doing everything we can to help organizations comply with the law and keep their valuable tax exemption," IRS Commissioner Doug Shulman said. "So if you do not have your filings up to date, now's the time to take action and get back on track."
«Read the rest of this article»
Trent Tomlinson and Former WWE Diva Mickie James to Perform at The Nashville Rhythm & Race Festival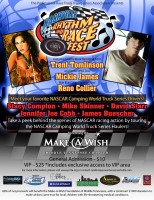 Nashville, TN – On Thursday, August 5th, Nashville Rhythm and Race Fest rolls into Music City ready to share the ultimate NASCAR experience. Brought to you by The Professional Race Truck Transporters Association (PRTTA) and Powerhouse Entertainment Group; this year's event will benefit Make-A-Wish Foundation of Middle Tennessee. The event kicks off at 5:00pm and closes out at 11:00pm at the Limelight (201 Woodland St) across from the Titans Stadium.
The colorful NASCAR haulers will pull in to Limelight in Nashville to gear up for a night of good times and good music for a great cause. «Read the rest of this article»
What could possibly go wrong?  That is a question which doesn't get asked often enough.
In June of 2002, it was discovered that the suction drain of a hot tub was strong enough to hold a child underwater. Seven-year-old  Virginia Graeme Baker lost her life because a spa manufacturer did not ask the question: what could go wrong?  The Virginia Graeme Baker Pool and Spa Safety Act was signed into law in December of 2007.
If it feels like five years was too long to wait for a regulation that makes spas and pools less able to hold children underwater – I agree. The Act calls for safety interlocks and anti-entrapment screens ? all the things you think would be common sense, but apparently weren't. Implementation of the law is still being worked out.
But here is the thing – the pool in the backyard is yours.   You can assume that designers and manufacturers (and government regulators) thought of everything, or you can start asking your own questions. «Read the rest of this article»
NASHVILLE – About 265 soldiers of the Tennessee Army National Guard's 278th Armored Cavalry Regiment are scheduled to arrive Thursday, July 29, at the Guard's Volunteer Training Site in Smyrna.
One hundred thirty-five Guardsmen from Jamestown, Livingston and Oneida, representing Troop E of the 278th's 2nd Squadron, are expected to roll in to Smyrna by bus at 1:30 p.m.
One hundred thirty soldiers from McMinnville, representing Troop F, 2nd Squadron of the 278th, are scheduled to arrive at 3 p.m. Times are CST.
The soldiers are currently undergoing out-processing at Camp Shelby, Miss. They will complete out-processing at Smyrna, and then be transported by bus to their respective armories approximately two to three hours after their arrival in Smyrna. «Read the rest of this article»
Artist and curator Terri Jordan will be the featured artist in the Roxy Regional Theatre's Peg Harvill Gallery for the month of August during their production of Into the Woods.
Known for her "women", this exhibit includes new subject matter for Jordan. In addition to the female form, the show includes large, whimsical paintings of children and animals. These works are from her new Extinctly Endangered series.
«Read the rest of this article»
At some point in the life of some older men, a shift occurs. The former rounded derriere becomes flattened and the formerly flat abdomen becomes a rounded tummy. This can occur because of lessened activity due to illness of some variety, a hernia that can happen to the central muscles of a man's chest, or simply the advent of becoming a "couch potato" for a number of years. It can even happen when someone has indulged in too many trips to the beer keg or drinks cabinet. (Or, as someone has put it, he might have traded one "six pack" set of muscles for too many others in cans or bottles!)
The result of this shift to "no hips" and "more tummy than one wishes" may necessitate moving from the use of a belt to hold up one's pants to the purchase of suspenders.
«Read the rest of this article»