Several faculty and staff members at Austin Peay State University demonstrated recent noteworthy accomplishments.
Dr. Christos Frentzos, assistant professor of history, gave a presentation July 14th during a weekly briefing of the Tennessee Homeland Security District 7. He spent two weeks this summer in Israel as a part of a counterterrorism fellowship, and he discussed what he learned about Israel's strategies for combating terrorism during the briefing with local emergency first responders, including police officers, firefighters and emergency management officials.
«Read the rest of this article»
Written by Task Force Bastogne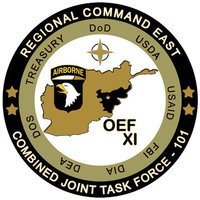 Nangarhar Province, Afghanistan – Afghan National Army Soldiers rescued over 200 people from flash flooding here July 28th.
The Nangarhar Operational Coordination Center (Provincial) received reports that torrential rains had caused flash flooding in several villages, stranding hundreds of people.  The ANA sprang into action, coordinating and executing the rescue of the stranded Afghans.
«Read the rest of this article»


Join us this Saturday, July 31st from 3:00pm to 5:00pm for "Senior Saturday" at the Kleeman Community Center located at 166 Cunningham Lane.  The City of Clarksville Parks and Recreation Department's invites those young at heart to come out and take part in various games and fun to include pickle ball, badminton, volleyball, and much more. This event is free and open to seniors ages 50 and up.
For more information on Senior events and programs, please visit us online at www.cityofclarksville.com or call 931-645-7476.

A 24 year old woman was scammed out of a $1,000 in the parking lot of a business on Wilma Rudolph Blvd.  The woman is from Nebraska and travels here at the end of every month for business. 
On July 28th, a little after noon, she parked midway in row 10 of a business' parking lot. As she got out of her vehicle, she was approached by a man who had exited from a grey Dodge Charger; there was a female sitting in the front seat of the Charger and an infant in a child seat in the back.
«Read the rest of this article»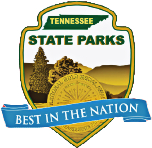 Summer is in full swing at Tennessee State Parks, with plenty to do and see! With a Tennessee State Park within an hour's drive of just about anywhere in the state, families seeking unique recreation opportunities, high-quality accommodations and an exceptional value can look a bit closer to home. Finding a state park in your own backyard is easy to do and you don't have to spend a lot of gas money to get there! «Read the rest of this article»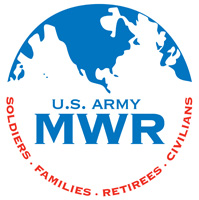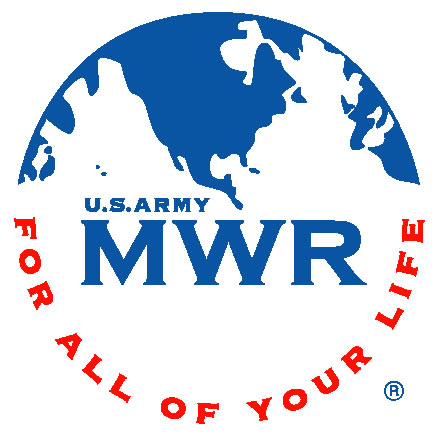 Fort Campbell, KY – What is one of the best things about summer? Could it be that the wonderful fruit of watermelon is in season? Come out to DW Rec. Center on August 1st at 3:00pm, and enjoy this cool summer treat.
Bring your model cars or remote controlled cars to DW Rec. on August 8th at 2:00pm for a one of a kind car show all hobbyists will love.
Become a ping pong champion during the Post Wide table tennis tournament on August 15th starting at 2:00pm. Trophies will be awarded to the top three finishers in several categories.
«Read the rest of this article»


Terrence Holt, Austin Peay State University's senior All-America running back/kick return specialist, has been voted the Ohio Valley Conference Preseason Offensive Player of the Year.
That was announced Monday at the OVC Media Day in Nashville after a vote of the league's head coaches and sports information directors. Also announced Monday was the Governors were picked to finish in a seventh-place tie with Southeast Missouri with 38 points.
Jacksonville State (120 points/11 first-place votes), meanwhile, was voted the preseason favorite ahead of defending champion Eastern Illinois (114 points/4 first-place votes). Rounding out the predicted order of finish in third was Eastern Kentucky (102/1 first-place vote), Tennessee Tech (78 points/1 first-place vote), Tennessee State (70 points/ 1 first-place vote), UT Martin (59 points), Austin Peay and SEMO (38 points) and Murray State (29 points).
«Read the rest of this article»

The City of Clarksville's Parks and Recreation department invites residents to a public input meeting to discuss potential recreation and community-use amenities which may be suitable for 90 acres of city-owned property located on Ford Street in New Providence.  
The meeting will be held at the New Providence Outreach Center located at 207 Oak Street, Tuesday, August 3rd at 6:00pm.
For more details please call 931-645-7476.
Dunbar Cave State Natural Area has been a State Park since 1973. The cave and its surrounding 110 acres have considerable scenic, natural and historical significance. The entrance offered shelter to prehistoric Native Americans as far back as 10,000 years. 
Dunbar Cave State Natural Area will present many nature programs this summer. 
Upcoming events include: Spinning Snakes, Reptiles!, Make Your Own Cave Art!, Fossils, Pine Cone Bird Feeder, Hoppers and Croakers, Insects, Butterfly Mobile, All About Bats, and so much more! 
«Read the rest of this article»
Language should not be a barrier for those needing to communicate in English as a second language.

 Those needing to improve their English language skills are encouraged to register for the Fall 2010 semester at the English as Second Language (ESL) Institute at Austin Peay State University. Registration for the fall semester is from August 9th–25th.
The ESL (ESL) Institute at APSU offers a diversified and intensive program of study in English designed for international students seeking undergraduate admission to APSU or another university.  In addition, students from the Clarksville area community who wish to improve their English language skills in order to improve their workplace skills or further their professional careers regularly participate in the program. The ESL program's intensive English courses are offered through the Center for Extended and Distance Education and are not taken for credit. 
Class size is small in order to provide students with more personalized attention and opportunities to improve their learning skills. ESL Institute instructors have taught English in the U.S. and abroad, and all have strong backgrounds in education and extensive experience in teaching English to non-English speakers. Students also have access to University computer labs as well as state-of-the-art SmartBoard technology used by trained instructors in the classroom.
«Read the rest of this article»