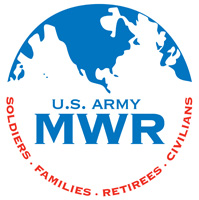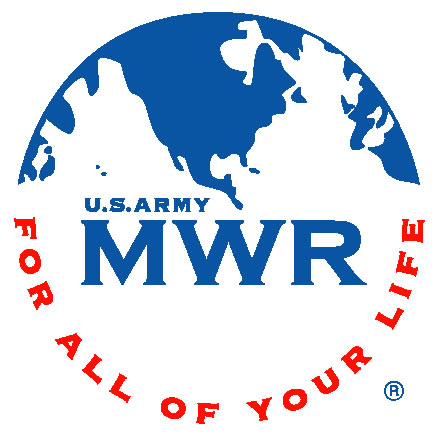 Fort Campbell, KY — Enjoy an open climbing session in August. Open climbing sessions will take place on Thursdays, August 5th, 12th, 19th, and 26th. Once you have taken the Climbing 101 Clinic and passed the test on properly demonstrating your belay technique, you may enjoy access to all of the Outdoor Recreation Open Climbs.

Testing takes place from 4:00pm until 5:00pm. Equipment such as harness, helmet, rope, and belay device is provided. Or you may bring your own equipment that has been approved by the ODR staff. Open climbs are weekly from 4:00pm until 7:00pm.

Meet at the Challenge Course Complex located across the street from Outdoor Recreation. Participants must be at least 16 years of age. Each climbing session cost $10.00. Ages 5 and older welcomed with adult belay certified supervision (Adult supervision 16+).

On August 10th and 24th come and play on Outdoor Recreation's 50 foot outdoor climbing wall. The Challenge Course Complex is now offering beginner climbing classes and has many different routes with eight varying sides offering routes from beginner to advanced. This clinic will cover the basics of rock climbing such as belay technique, equipment use, proper climbing technique, and much more. After completion of the beginner class, look for upcoming test-off dates granting you privileges to our weekly Open Wall times. Meet at the Challenge Course Complex located across the street from Outdoor Recreation (ODR) from 4:00pm until 6:00pm. The clinic costs $20.00, and pre-registration is required. The registration deadline is Tuesday by 12:00pm. Participants must be at least 16 years of age.  

Rock and ride with us on the trails at this scenic and exciting park in Grand Rivers, KY on August 28th. Land Between the Lake's (LBL) main trail system, the Canal Loop Trail, is a 14 mile network of excellent single-track paths-much of it tight, twisty, and exhilarating. Four connector trails allow rides ranging from 11 miles on the main outer loop to a short 1.5 mile jaunt on the northwestern tip of the trail system. Bring lunch, plenty of water, and snacks.  $15.00 fee includes the bikes, helmets, gloves, and transportation. Meet at Outdoor Recreation at 8:00am. Pre-registration required and participants must be at least 14 years of age.

Scenic, Fun and Exciting! For those adventure lovers out there, check out this whitewater ducky trip on the Nantahala River near Bryson, North Carolina on August 7th and 8th. North Carolina's shimmering Nantahala River offers river rafting through family friendly rapids that exciting. This is one of America's most popular whitewater runs. Participants must be 14 years of age and should bring money for other meals and mementos. The cost of this trip is $105.00 per person. Pre-registration is required. The trip will depart from the ODR Main Office on August 7th at 5:00am.

Join us for a family friendly, exciting day of historical sites and leisure activities in the heart of Middle Tennessee on August 14th. Your day will begin with a guided one hour walking tour of the Stones River National Battlefield. Pack a lunch and relax at Old Fort Park while the kids play at the Kid's Castle. There will be an option to transition into a 2.2 mile walk (stroller friendly) on the Murfreesboro Greenway to the historic Cannonsburgh Village. Meet at Outdoor Rec. at 7:45am. Pre-registration required and will cost $8.00 per person.

Experience the sights and sounds of Fort Campbell's woods at night. With an expected ¾ moon and clear skies, you will take a leisurely canoe paddle around the moonlit Lake Kyle on August 21st. The evening will begin at 7:30pm with a campfire and snacks. Bring the family, and be sure to keep a lookout for the nocturnal creatures of Tennessee. All gear provided in adventure fee of $5.00 per person. Pre-registration required.

The Challenge Course Complex is now offering an intermediate climbing clinic. Learn a new style of climbing; Sport Climbing. This style requires a new set of skills, gear, commands, and belay technique. This is a unique opportunity to learn what many climbers consider "true" rock climbing. Pre-requisite of Climbing 101 required. Meet at the Challenge Course Complex located across the street from Outdoor Recreation on August 22nd from 10:00am until 2:00pm. Registration deadline 4:00pm August 20th and the cost is $25.00 per person.

Outdoor Recreation also does customized private trips for unit or FRG groups. Trip registration can be done in person or over the phone seven days a week between the hours of 7:30am to 4:30pm.  Locations and times of trips are subject to change due to weather conditions. Please dress appropriately for each event. Cancellations initiated by the participant 48 hours in advance of the trip are entitled to a full refund. However, refunds for cancellations made within 48 hours of the trip will be determined by management. Outdoor Recreation reserves the right to postpone, alter, or cancel any trip. For additional information or to pre-register for any of the MWR Outdoor Recreation August events, please call 270-798-4620 or check out the website at www.fortcampbellmwr.com to view the Fort Campbell Outdoor Recreation Adventure Calendar of Events. You can also become a fan and follow what is happening with Fort Campbell MWR on Facebook!



Sections
Area, Events

Topics
biking, Canoe, Challenge Course Complex, Fort Campbell KY, Grand Rivers KY, hiking, Lake Kyle, Land Between the Lakes National Recreation Area, LBL, Morale Welfare & Recreation, MWR, Outdoor Recreation, Rafting, Rock Climbing