Austin Peay State University women's soccer team was picked to finish ninth in the Ohio Valley Conference race in a preseason poll of the league's coaches and sports information directors, the OVC announced, Tuesday.
This marked the second straight year the Lady Govs were tabbed ninth in the preseason poll. Last season, Austin Peay fulfilled the early prognostication, going 1-13-4 overall, with an 0-6-2 OVC clip.
Murray State headlined the poll with 117 votes (7 first-place), followed closely by Morehead State with 116 votes (9 first-place). The gap widened as UT Martin (86) and Tennessee Tech (77) – a pair of teams with first-year head coaches – were picked third and fourth, with Eastern Kentucky (74) making up the top five. Eastern Illinois (70), Southeast Missouri (60), Jacksonville State (32) and Austin Peay (16) rounded out the poll.
«Read the rest of this article»

On August 4th, 2010, around 9:43am, a 44 year old man died while running fiber optic line in the tree line area of 616 North Spring Street.  A coworker saw the man slumped over in the bucket of the lift truck.  The man was taken out of the bucket and CPR was administered. 
The cause of the man's death is under investigation.

On August 3rd, around 7:38pm, officers responded to 2100 Lowes Dr about a 10 month old male child being left alone in a vehicle.  A 44 year old man came out of Kroger's and was loading groceries in his car when he heard a child screaming.  He spotted the child in a vehicle in the parking lot; the rear windows were down approximately 4-6 inches. 
The good Samaritan went inside of the store to advise the manager;  he also called 911 to get help on the way.  After 911 was called, a Kroger's employee and the 44 year old man were able to remove the child from the car and take him inside.  According to a witness, the child was very red and sweaty. 
«Read the rest of this article»
I had made a list of the authors I thought I wanted to hear at the Sixth Annual Clarksville Writers' Conference and William Gay wasn't on it. To tell the truth the description of his work was a bit scary. Words like "elements of the grotesque and perverse, its psychological extremes and its fixations on violence and sex" were in his biography.
I arrived at the door where I thought I was going to hear David Poissant and was told that William Gay and he had swapped places. I learned later that William doesn't drive so someone had had to go to Hohenwald to pick him up.
This switch in the schedule was like the road less traveled that Robert Frost had written so eloquently about; it truly made all the difference for me.
«Read the rest of this article»


Thirty two Northeast and Rossview School students have spent their summer with sums, learning the financial ropes of operating their own credit unions, which will open in late August on each campus.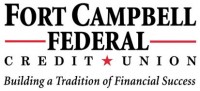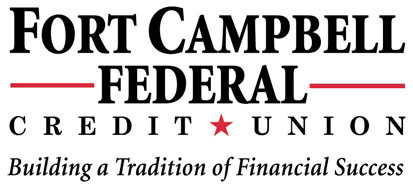 Fort Campbell Federal Credit Union and Clarksville Montgomery County School System began making plans last winter to institute student operated credit union branches at both Northeast and Rossview High Schools. Current plans are for the Northeast branch to be open on Tuesdays, Thursdays, and Fridays. Rossview will be open on Mondays, Wednesdays, and Thursdays. Both branches will be open during the lunch periods, and details are being worked out for hours at the branches.
«Read the rest of this article»
Secretary of State urges Tennesseans to help family, friends, neighbors apply for flood assistance by Thursday deadline


Nashville, TN -– Tennessee will be the focus of a lot of attention Thursday, when voters go to the polls to choose candidates for crucial elections that will affect our future.
But it's also the final day that Tennesseans affected by the May floods can apply for assistance from the Federal Emergency Management Agency and the Small Business Administration.
In addition to federal grants and loans, that paperwork is key to all kinds of resources that can help folks rebuild their lives, including sales tax refunds for replacement appliances, furniture and building supplies, as well as TVA rebates for eligible heating and cooling improvements.
"Tennesseans affected by the May flooding have a great reminder to be sure to have filed for flood assistance with the deadline falling on the state's primary elections day, Thursday, August 5th," said Secretary of State Tre Hargett, whose office oversees elections. «Read the rest of this article»
Written by U.S. Army Sgt. Spencer Case 304th Public Affairs Detachment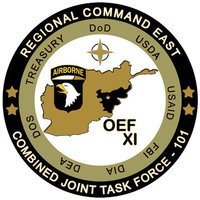 Paktya Province, Afghanistan – Five members of the House Armed Services Committee, on a whirlwind tour of Afghanistan, spent about three and a half hours with U.S. troops at remote Forward Operating Base Lightning, Paktya province August 2nd.
The envoy included Rep. Gene Taylor of Mississippi, Rep. Joe Wilson of South Carolina, Rep. Madeleine Bordallo of Guam, Rep. Mike Conway of Texas, Rep. Glenn Nye, Rep. Mike Critz of Pennsylvania, Hans Klemm, the U.S. advisor to Afghanistan Attorney General Mohammad Ishtaq Alako, and several others.
During their visit, the dignitaries spent time with troops of the Lucedale, MS-based 287th Engineer Co., who have been combing the roads of southeastern Afghanistan for improvised explosive devices. They were particularly interested in making sure the Soldiers' equipment needs were met and made notes of deficiencies. 
"I guess our mission is to learn as much as possible about the progress in Afghanistan," Bordallo said. «Read the rest of this article»


Join Clarksville Parks and Recreation next Saturday, August 7th, at Heritage Park Soccer fields for this month's Movies in the Park event, featuring the hit movie- Forrest Gump which is rated PG-13. Movie will begin at dark, with pre-show activities beginning around 7:00pm.  Be sure to bring your picnic blankets and lawn chairs.  As always, you are welcome to bring your picnic basket, but concessions will be available. 
Admission to the movie is free. «Read the rest of this article»


All Clarksville Montgomery County School System's outdoor activities are cancelled today August 4th from 1:00pm – 6:00pm. This is due to the extreme heat index during that time frame. Practices maybe moved inside during that time as long as it is in an area that has AC. «Read the rest of this article»
Asics Gel-Tech tops men's and women's categories

Yonkers, NY — Of 25 models of walking shoes tested by Consumer Reports, the $100.00 Asics GEL-Tech Walker Neo tops the rankings for both men's and women's shoes in the September issue.
The Asics, which scored an Excellent rating in fit and stability, have an innovative design that shifts the lacing system slightly off-center over the highest point of the instep for a snug fit. CR also recommends the Avia A333M for men $50.00, and the Ryka Radiant ($70.00) for women. Bargain hunters can try the men's ProSpirit Jacorey (Target), $20.00, and the women's Champion C9 Kacie (Target), $28.00, both CR Best Buys.
«Read the rest of this article»