Traffic Alert / Resurfacing Project Clarksville, TN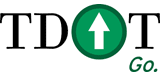 As of August 2nd, 2010:  The road resurfacing project is scheduled to begin, on or around, August 8th, 2010.  This work will consist of the milling and paving of New Providence Blvd. and Fort Campbell Blvd. in Clarksville TN, from the Red River Bridge to SR-374 overpass at 101st Parkway – State Route 12 / US 41A. 
There will be lane closures and stoppage of traffic on a nightly basis until this work is complete sometime around September 30th, 2010.  Motorists can expect some major delays on a daily and nightly basis.  The majority of this work is scheduled to be performed at night at this time, seven days a week. 
Some concrete repair work will take place during the day from 9:00am to 3:00pm on the existing curb & gutter at the curbside drainage structures, utilizing single lane closures to complete this work. 
Motorists are urged to seek an alternative route if all possible for the next 6 weeks while this work is in progress.
Immediate Schedule for the next several days:  Construction signs will be installed at the end of this week and actual milling and paving operations will start Sunday night, August 8th.