The Clarksville Networking group will be holding their meetings at a new location; The Riverview Inn in downtown Clarksville Tennessee. This change of venue makes it more accessible to the increasing number of members as a more centralized location.
Clarksville Networking Group was formed in 2003 by a group of local business people to give members an organized avenue to increase business through professional referrals.
«Read the rest of this article»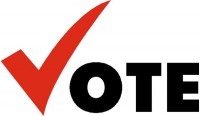 Based by preliminary numbers gathered by our reporters, turnout appears to be very light during the morning/early afternoon on this State Primary/County General Election Day.
The District with the lowest recorded turnout so far has been District 17, the Public Library with 89 votes as of 12:45pm; while the district with the highest turnout as of 2:00pm was District 3a, East Montgomery School which had 246 votes at 1:55pm.  Many of the poll workers attribute the lowered turnout to the success of early voting. Indeed Election commission statistics show that 10,109 people voted during the early voting period. Other voters may be waiting out the extreme heat.
Voting continues until 7:00pm. So if you have not yet voted, there is still plenty of time to head out to the polls.
«Read the rest of this article»
Honda Accord is the right fit for the young, old, tall and small

Yonkers, NY — With the fall semester just around the corner, Consumer Reports offers its best choices for parents and teens out shopping for a car to bring back to school.
When looking for the right car for teens, including used models, Consumer Reports recommends picking cars with safety features such as electronic stability control and curtain air bags and good crash-test results.
"Often parents think that putting their child in the biggest car is the safest thing they can do, but that's not so. Teens are the most inexperienced drivers on the road, so you want to make sure they're driving something that handles well, is agile and has as many safety features as possible—especially electronic stability control," said David Champion, senior director of Consumer Reports Automotive Test Center in East Haddam, Connecticut.
«Read the rest of this article»
Written by U.S. Army Staff Sgt. Gary A. Witte, 300th Mobile Public Affairs Detachment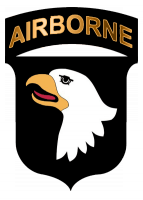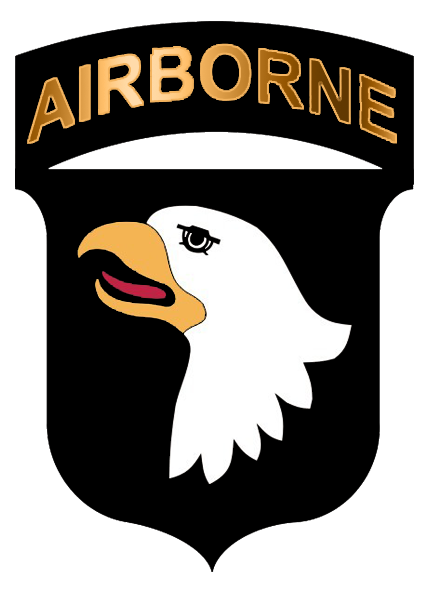 Kunar Province, Afghanistan – When the enemy shoots at Soldiers on Combat Outpost Michigan, members of the mortar section don't run for cover – they run for their guns.
Attacks are an almost daily experience at the base in eastern Afghanistan's Kunar Province, ranging from small arms to recoilless rocket fire against the U.S. and Afghan troops who live there.
In just under two months, the mortar section, attached to Company D, 1st Battalion, 327th Infantry Regiment, Task Force Bulldog, had almost 1,000 fire missions, according to their records. The protection its guns provide for units both inside and outside the wire is considered an essential part of area security operations throughout the area.
«Read the rest of this article»
August Sales Tax Holiday is August 6th through the 8th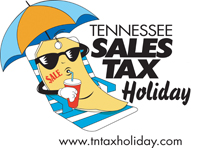 Nashville, TN – The fifth annual Sales Tax Holiday is scheduled for Friday, August 6th and continuing through Sunday, August 8th. The Department of Revenue is reminding Tennessee shoppers that during these three days of savings, you can save almost 10 percent on tax-free clothing, school and art supplies and computer purchases.
The holiday begins Friday, August 6th at 12:01am and ends Sunday, August 8th at 11:59pm. During the designated three-day weekend, consumers will not pay state or local sales tax on select clothing with a price of $100.00 or less per item, school and art supplies with a price of $100.00 or less per item, and computers with a price of $1,500 or less.
For more information, please visit Shop Tax Free in Tennessee August 6th-8th.

Due to excessive heat and air conditioning problems, the Montgomery County Courts Center was closed as a safety precaution at 9:00am today. For those that had court dates today, please call 931-648-5700 for rescheduling.
Thank you for your understanding and we apologize for the inconvenience.

Nashville, TN — With the predicted heat index at or above 100 degrees for the remainder of the week, Tennesseans need to make wise decisions to protect themselves and their children from heat-related illnesses, especially as the 2010-2011 school year begins in some counties across the state.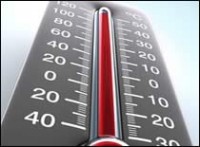 "It's important for parents and caregivers to make sure children are properly hydrated," said Health Commissioner Susan R. Cooper, MSN, RN. "With morning temperatures above 80 degrees, kids waiting on the bus stop should have water available just like those who are participating in outdoor activities in the afternoon. Consider providing your child a water bottle to have on hand throughout the day."
«Read the rest of this article»
Written by U.S. Army Spc. Jay Venturini 304th Public Affairs Detachment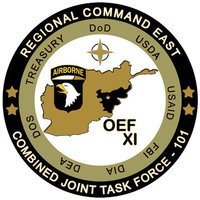 Bagram Airfield, Afghanistan – Many servicemembers throughout Afghanistan dream of the day when their unit will get on the plane to take them home. However, before they can get on that plane, there are a lot of things they have to do to ensure themselves and their cargo enters the United States properly.
For the personnel redeploying through Bagram Airfield, the last people they will see before getting on the plane will most likely be customs personnel from the 342nd Military Police Company, from Fort Devens, MA, who will inspect every item in every bag, from every person returning to the U.S.
"We know that most of the people coming through here are legit, and just want to get home, but it's because of the 1 percent that try to sneak things through is why we have to be so strict," said U.S. Army Capt. Brien C. Durkee, 342nd MP Co. commander and Boston native.
«Read the rest of this article»
Lady Govs Vollyball report to campus this weekend


Ohio Valley Conference coaches and sports information directors have picked Austin Peay State University's volleyball team to finish sixth in the preseason poll released by the conference office, Wednesday.
Morehead State was picked to win the 2010 OVC race, receiving 153 points and getting 11 of the 20 first-place votes. Jacksonville State, the defending regular-season and tournament champion, was picked to finish second after receiving 139 points and the remaining nine first-place votes.
Murray State (133 points), Eastern Kentucky (105) and Tennessee Tech (99) also were picked to finish ahead of the Lady Govs.
Austin Peay received 93 points to receive the sixth-place nod, the final spot in the season-ending OVC Volleyball Championship. It was followed by Southeast Missouri (65 points), Eastern Illinois (41), Tennessee State (39) and UT Martin (33).
«Read the rest of this article»

It's that time of year again, as Matthew Walker Comprehensive Health Center takes on National Health Center week, Turning the Vision into Reality August 9th thru the 13th, 2010.
We will offer free services to the community including back-to-school physicals, immunizations, blood glucose screenings and blood pressure screenings. All back-to-school physicals and immunizations will be provided for free, as well, to those without health insurance. For those with Tenncare or private insurance, co-pays will be waived. «Read the rest of this article»