The 24th Annual Governors Golf Classic is just three weeks away.
Sponsored by the Governors Club, the four-person men and women's scramble will be limited to 60 teams, 30 per shotgun starts at noon, Friday, August 27th, and 8:00am, Saturday, August 28th, at Swan Lake Golf Course.
For a fourth straight year, men and women's divisions are established. Cost is $400.00 per team, or $100.00 per person. Proceeds from the tournament will benefit Austin Peay State University Athletics. «Read the rest of this article»
Written by U.S. Air Force Tech Sgt. J.T. May III Ghazni Provincial Reconstruction Team Public Affairs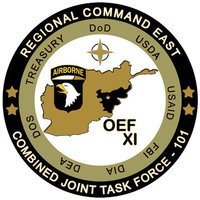 Ghazni Province, Afghanistan –  U.S. Navy Petty Officer 3rd Class Christopher Holton, Ghazni Provincial Reconstruction Team radio telephone operator, provides security August 3rd in Ghazni Province, Afghanistan, for a medical evacuation helicopter landing.
The PRT experienced a vehicle rollover while on their way to a mission.
The quick action of corpsmen and PRT members stabilized the injured, and helped ensure everyone walked away with non-life threatening injuries. Holton is originally from Norfolk, VA, and is deployed to Forward Operating Base Ghazni.
  «Read the rest of this article»

Our two latest Police Academy graduates reinforces our claim that we hire quality officers. 
Officers David Sohn and Leo Kryszewski graduated from the Tennessee Law Enforcement Training Academy July 30th.  Both officers distinguished themselves while at the academy. 
«Read the rest of this article»
Democratic candidate for State House District 68, Brett Ramsey, reached a campaign milestone Tuesday, August 3rd, when Team Ramsey knocked on their 3,000th door.  With well over 100 hours of going door to door in this heat, Brett gives the team credit, "We've been lucky enough to have several helpers…Brian Martinez, Tony Willis, Phillip Sparn, Rob Rose, Ryan Knight, Joann Latz, Charles Moreland, and Jennifer Baldwin have helped immensely.  It almost goes without saying, but Jess (his wife) is indispensable to the campaign, and none of this would happen without her."  Brett added that people have offered him water, cool air – "I really appreciate their hospitality."
Brett is finding the campaign trail to be a rich and rewarding experience.  "It's essentially several thousand job interviews, and I would guess there's not many more humbling experiences in this world," said the Democratic candidate.  On first Saturdays of each month, he does find time to enjoy the shade in local parks, where he makes himself available to the folks in the district.   Check his facebook page out to find his schedule.
If you are unsure which House district you are in, I have provided a link below to help you out, as well as links to Brett's facebook page and campaign website.
Links:
http://www.capitol.tn.gov/districtmaps/
http://www.facebook.com/profile.php?id=1633287071&ref=ts


The Clarksville Montgomery County Convention and Visitors Bureau is pleased to announce their 2010-2011 Board of Directors.
The  board members are: Mr. Todd Harvey, Byers & Harvey; Mr. Brad Martin, Lyle, Cook & Martin; Mr. Fred Landiss, F&M Bank; Mr. Jay Patel, Hilton Garden Inn; The Honorable Jerry Allbert, Montgomery County Parks; The Honorable Geno Grubbs, City Council; Mr. Steven Stroman, Batson Nolan; Ms. JoAnn Weakley, Weakley Business Services; and Ms. Pennie Smith, Courtyard by Marriott. «Read the rest of this article»
Dunbar Cave State Natural Area has been a State Park since 1973. The cave and its surrounding 110 acres have considerable scenic, natural and historical significance. The entrance offered shelter to prehistoric Native Americans as far back as 10,000 years.
Dunbar Cave State Natural Area will present many nature programs this summer.
Upcoming events include: Pine Cone Owl, Tree Identification Hike, Beginning Birding, Leaf Rubbin', Flint and Steel, and so much more!
«Read the rest of this article»
Written by U.S. Army Pfc. Chris McKenna, 3rd Brigade Combat Team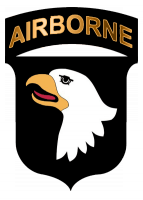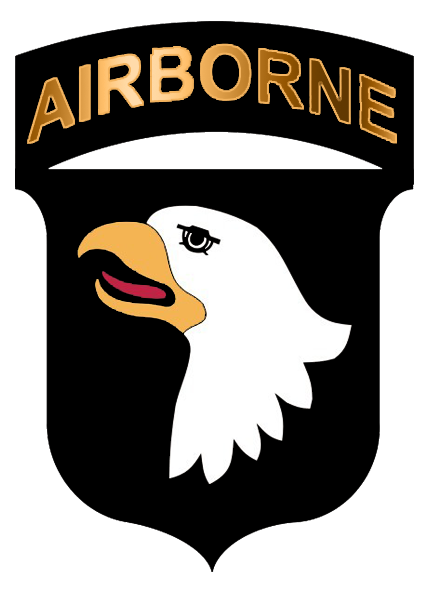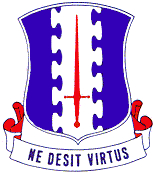 Khost Province, Afghanistan – U.S. and Afghan forces struggled against the elements to rescue almost 100 Afghans trapped in the flooded river beds of Khost Province August 4th.
Rising waters, the result from a week's worth of unseasonal rain in the province, left Afghan travelers stranded amongst the dry river beds frequently used for travel in the area.
With dozens of people trapped, combined forces sprung into action, loading onto UH-60 Black Hawk helicopters and flying into the difficult terrain.
While the helicopters hovered roughly three to four feet over the muddy ground, U.S. Soldiers snap-linked and fast-roped out to recover people before they drowned.
«Read the rest of this article»
by Councilman Bill Summers

The city council met in its usual first Thursday of the month regular voting session.  There were some surprises with actions on some of tonight's agenda items. «Read the rest of this article»
With the turnout at the August 2010 election just a measly 19.04% of registered voters, voters have sent a message. It seems that they do not feel that their vote, their voice really makes a difference.  This is a trend that we as a nation need to work on changing.
The roots of the current apathy towards voting can likely be traced to the current economic uncertainty; along with concerns about job security, such as seen in the recent announcement that 700 people in Clarksville will be losing their jobs at the Quad/Graphics printing plant in North Clarksville.
«Read the rest of this article»
Printer on target to generate approximately $225 million pre-tax net annualized synergies within 24 months of closing

Sussex, WI – Quad/Graphics, Inc. ("Quad/Graphics") announced today it will close five plants as part of its ongoing integration plans. The company expects operations to cease at the following plants by the end of 2010: Clarksville, TN; Corinth, MS; Lebanon, OH; Reno, NV; and Dyersburg, TN. The Dyersburg plant had been previously announced for closure in the first quarter of 2011 by World Color Press Inc. ("Worldcolor"); however, Quad/Graphics will accelerate its closure to this fall.
The Quad/Graphics Clarksville facility closing is scheduled for November and will result in the loss of 700 local jobs.
"Today's announcement is a major step in integrating operations and creating the most efficient and modern manufacturing platform in the industry," said Joel Quadracci, Chairman, President & CEO of Quad/Graphics. "Through this plan, more clients will benefit from our industry-leading technology and automation, while continuing to receive top-quality, on-time services." «Read the rest of this article»