Our two latest Police Academy graduates reinforces our claim that we hire quality officers. 
Officers David Sohn and Leo Kryszewski graduated from the Tennessee Law Enforcement Training Academy July 30th.  Both officers distinguished themselves while at the academy.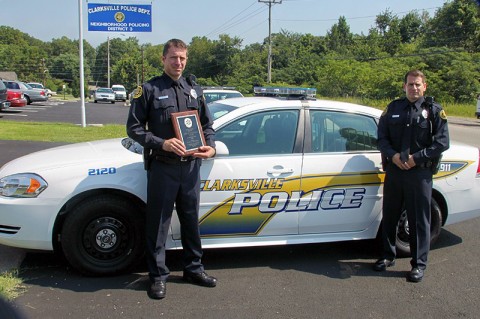 Officer Sohn was elected by his peers to hold the office of Class President and appointed by the academy staff to position of "Class Leader".  Furthermore, at the graduation ceremony, Officer Sohn was selected by the academy instructors to receive The Leadership Award.  It is given to the officer that the academy staff believes demonstrated the most outstanding  quality of leadership abilities during their tenure at the academy. 
Officer Kryszewski was selected by his fellow academy to represent the class as their Vice-President.  Both officers are hitting the streets with their Field Training Officers to complete 14 weeks of hands-on training.  After successful completion of the Field Training program, the officers will then be assigned to work solo in one of the Districts.