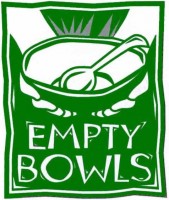 Did you know that last year over 500 bowls were painted for the annual Empty Bowls Soup Dinner? Raising $ 14,000. Community folks sharing their gifts and talent to make this annual event special. Well, it is that time of year when we begin to get ready for the big event- making and painting bowls, finding sponsors and recruiting volunteers. With over 500 tickets sold last year- this year we plan to serve 650 people- That is a lot of bowls! If you are interested in sponsoring a painting party, want to volunteer or sponsor the event please call 931-551-5450 or send an e-mail to .
Written by U.S. Army Sgt. Brent C. Powell 3rd Brigade, 101st Airborne Division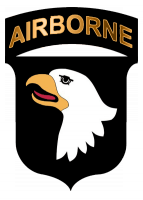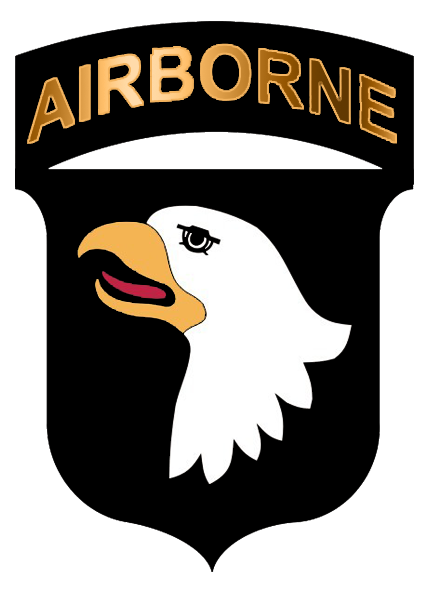 Paktika Province, Afghanistan – With the constant threat of improvised explosive devices and insurgent attacks, as well as few usable roads and treacherous mountain passes, getting necessary supplies to troops at some of Afghanistan's most remote posts and bases can prove both challenging and deadly.
In order to combat those threats and still accomplish the mission, a special team of Soldiers and civilians are working together at Forward Operating Base Sharana in a unique partnership.
The team uses a highly-effective and battle-proven method of resupply called low-cost, low-altitude air drops.
«Read the rest of this article»
Team Will Make Donations To Nashville Rescue Mission, Vanderbilt Children's Hospital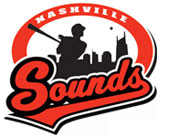 Nashville, TN – The Nashville Sounds are proud to host a pair of events to benefit the Nashville Rescue Mission and Monroe Carell Jr. Children's Hospital at Vanderbilt.
On Saturday, August 14th, a silent auction will be held before and during the team's 6:35pm game against the Salt Lake City Bees, with proceeds from the event going to Nashville Rescue Mission.
Hosted by the wives of Nashville Sounds players, the auction will feature memorabilia from current and past Sounds, as well as Major League players and coaches. A display table, manned by the players' wives, will be set up on the first-base concourse across from the Sounds' pro shop. Bidding will begin at 5:05pm and will end after the conclusion of the seventh inning. Winners will be announced after the eighth inning. «Read the rest of this article»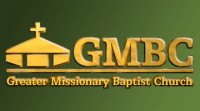 On Friday August 13th at 7:30pm, Pastor Willie J. Freeman and The Greater Missionary Baptist Church will be presenting  "A Night of Praise".  The event features one of the nations number one gospel quartets, the Grammy and Stellar Award winning Lee Williams and the Spiritual QC's; The return of the 5 times Rhythm of Gospel Award nominees The Marable Twins & Company; and  Gospel Comedian Sistah Willie Ruth Johnson.
The Concert will be held at Greater Missionary Baptist Church (450 Ringgold Road). Tickets are $20 in advance, and $25 on the day of the event.  You can purchase your tickets at the church.
«Read the rest of this article»
Written by U.S. Army Sgt. Brent C. Powell 3rd Brigade, 101st Airborne Division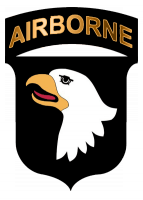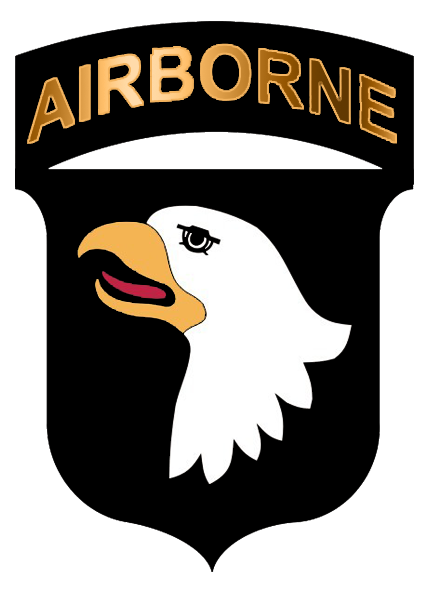 Paktika Province, Afghanistan – Insurgent attacks, improvised explosive devices and even vehicle rollovers are all common threats on today's battlefield that can cause a variety of injuries to Soldiers.
Some of the most common injuries are easy to recognize such as broken bones, bullet and shrapnel wounds. But there is another common injury, mild traumatic brain injury, which is much more difficult to spot, but still potentially life-threatening.
In order to effectively diagnose and treat MTBIs, a special clinic was established at Forward Operating Base Sharana in late April.
«Read the rest of this article»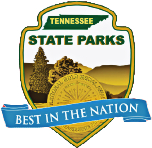 Summer is in full swing at Tennessee State Parks, with plenty to do and see! With a Tennessee State Park within an hour's drive of just about anywhere in the state, families seeking unique recreation opportunities, high-quality accommodations and an exceptional value can look a bit closer to home. Finding a state park in your own backyard is easy to do and you don't have to spend a lot of gas money to get there! «Read the rest of this article»
Fort Campbell, KY, – Congratulations to the following selected Fort Campbell 2010 Operation Rising Star contestants: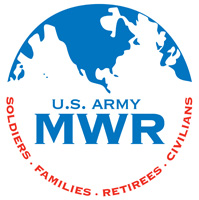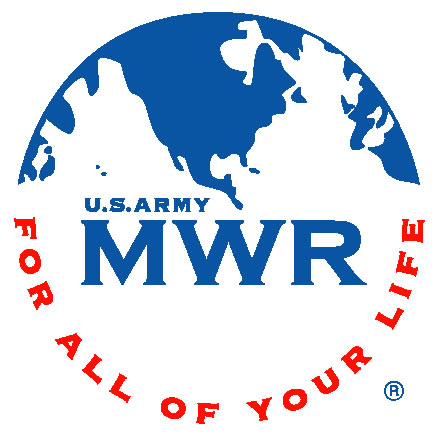 – 2LT Thomas Johnson
– Emily Sandy – Family Member
– Specialist Jessica Rennells
– Maya Gregory – Family Member 
– Sonja Ambrosino – Family Member
– Sharee Moore – Family Member
– Specialist Eric Thompson
– Leslie Irwin – Family Member
– Stephanie Hairston – Family Member
– Specialist Jannie High
Operation Rising Star will last eight weeks, August 6th through September 24th, with eliminations every Friday night at Sportsman's Lodge starting at 6:00pm. Contestants may play musical instruments as a part of their performances starting on August 6th. «Read the rest of this article»
An editor for Writer's Digest Books, Chuck Sambuchino is the author of two resource books for writers. His Guide to Literary Agents is a much have book for writers who are looking for an agent as is his Screenwriter's and Playwright's Market for those who wish be viewed in those markets.
He assists in editing Writer's Market and the third edition of Formatting and Submitting Your Manuscript (a Writer's Digest trade book, 2009).
In September, 2010, his humorous book, How to Survive a Garden Gnome Attack, will be available. His blog is found at www.guidetoliteraryagents.com/blog. He has placed more than 600 articles in newspapers, magazines and books.
Chuck knows how to get published. Here are some of his suggestions! «Read the rest of this article»
Dunbar Cave State Natural Area has been a State Park since 1973. The cave and its surrounding 110 acres have considerable scenic, natural and historical significance. The entrance offered shelter to prehistoric Native Americans as far back as 10,000 years.
Dunbar Cave State Natural Area will present many nature programs this summer.
Upcoming events include: Tree Cookies, Critter Creations, Make Your Own Hummingbird Feeder, and so much more!
«Read the rest of this article»
The Police Department performed a time consuming investigation on the case with it ending in Charges of False Report.

Justin Harrison, claimed that he was Kidnapped, Robbed, Assaulted and had a vehicle stolen.  According to Harrison after he attempted to buy drugs, a man put a gun to his head, took his wallet, money, and 2005 Ford Pickup, drove him to the Vine Street area, locked him in a basement,  and beat him. 
«Read the rest of this article»