Written by U.S. Army Spc. Richard Daniels Jr., Task Force Bastogne Public Affairs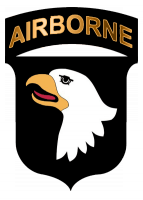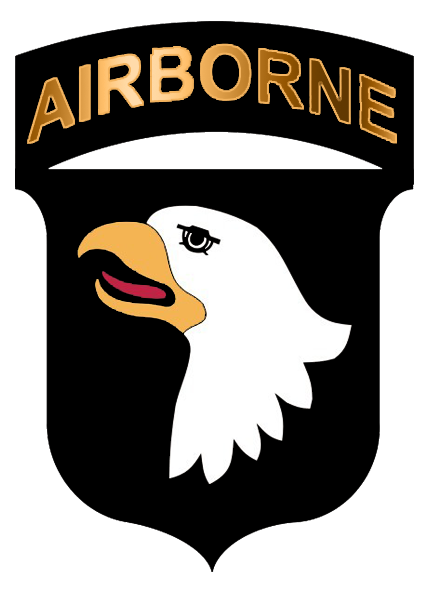 Kunar Province, Afghanistan – The 2nd Brigade, 201st Corps Afghan National Army Engineers, assisted by Company G, 2nd Battalion, 327th Infantry Regiment, Task Force No Slack; 230th Engineer Company and 323rd Route Clearance Company conducted  bridge repairs along Route California here August 6th–8th.
Due to heavy rains and flooding, many structures in eastern Afghanistan became unstable including the Dab Bridge in Kunar province's Dangam District, which disrupted both civilian and military traffic along the route.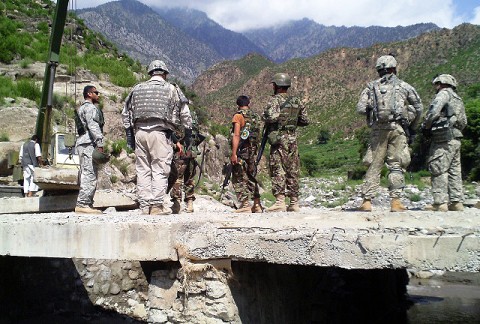 "We were moving north after the rain washed out to prepare for resupply to [Forward Operating Base] Bostick," said U.S. Army Capt. Adam M. Karr of Chesapeake, VA, brigade engineer, Headquarters and Headquarters Company, Task Force Bastogne.
They came to a bridge that had its center supports seriously damaged, he said. "We couldn't run logistics convoys over it."
The ANA and Coalition forces assessed the damage of the bridge. Several key components of the bridge, constructed of concrete and stone, had been washed away by floodwater.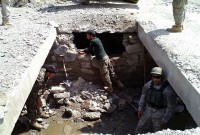 "A portion of the bridge had given out," said U.S. Army Sgt. Alvin Dionicio of Waipahu, Hawaii, 230th Engineer Co., Hawaiian Army National Guard, Task Force Bastogne. "[The] center column under the bridge was washed away so that caused a hole in the bridge."
They discovered two cement slabs deteriorating that had to be removed to reach the foundation underneath, added U.S. Army Spc. Kawika M. Aweau of Haiku, Hawaii, 230th Engineer Co., Hawaiian Army National Guard, Task Force Bastogne.
An impaired bridge wasn't the only obstacle the ANA and coalition forces faced.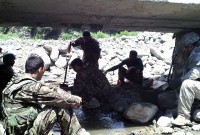 "About half an hour into working on the bridge we took small arms fire from across the river," said Dionicio. "The first thing everyone did was take cover and tried to identify where the rounds were coming from. That was one of three engagements that day."
Even while under fire and working in the river below the bridge, the group continued to pour mortar and cement and hand carry rocks to the site.
"We couldn't use river rocks because they were too round and smooth, if you put grouter on it, it wouldn't make a solid foundation," said Aweau.
After the foundation was set, the team went back the next day to move the older slabs to allow room for two-way traffic and military vehicles to pass through.
"We were able to pull together the material and expertise that we needed in time to get it fixed so we could resupply all the FOBs and combat outpost north of it," said Karr. "We got it done in about 72 hours."
Villagers didn't waste any time getting back on the roads.
They can go to work, visit family or sell their goods to the towns, outpost and the combat operation bases; it makes their life a little bit easier for transport, said Aweau. "I think it will be better for them economically and bring the families closer."