Written by U.S. Army Spc. Richard Daniels Jr., Task Force Bastogne Public Affairs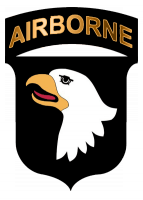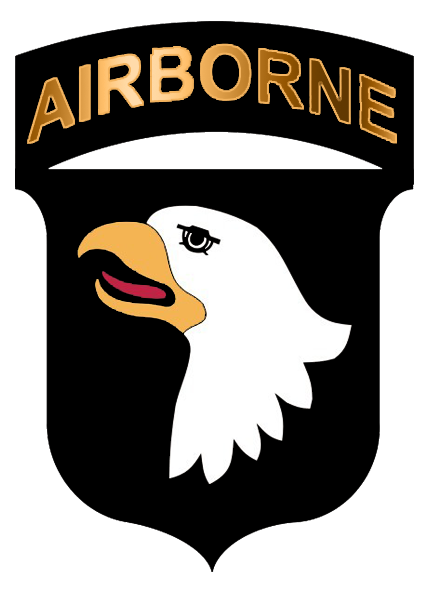 Nangarhar Province, Afghanistan – U.S. Army Staff Sgt. Sabrina Lindahl of Oroville, CA, 230th Military Police Company, Task Force Bastogne, riles up Doly, a patrol narcotics detector dog from Naval Air Station in Jacksonville, FL, for bite-sleeve training at Forward Operating Base Fenty here August 13th.
Doly assists U.S. Navy Master-at-Arms Petty Officer 2nd Class Rodney Ericson of Anchorage, AL, locate any narcotics or contraban that soldiers or Afghan civilians might possess.
«Read the rest of this article»


Restore Ministries of the YMCA is pleased to announce that Healthy Steps to Freedom will now be offered to the Clarksville community. It will meet Tuesdays from 11:30am – 1:30pm at the Clarksville Area YMCA, 260 Hillcrest Drive, starting August 24th.
Healthy Steps to Freedom is designed to help women release the intense burden of being controlled by food and physical appearance. It helps those in the class learn how to deal with life-controlling food issues, no matter what they are — weight loss, eating disorders, food addictions, or body image issues. Healthy Steps to Freedom combines 1 ½ hour of group time with 30 minutes of exercise led by a wellness coach. Healthy Steps group time takes class members to the core of the body image issue and focuses on lasting change, not just another resolution. «Read the rest of this article»


The weekly Clarksville Parks and Recreation Department Recreation Report provides Clarksvillians with a glimpse at the activities and events that are available from the Parks and Recreation Department for them to enjoy together as a family. This weeks highlights include:
Jammin' in the Alley
Kleeman Center Senior Dance
Downtown Market
Movies in the Park
Women's 25+ Recreational Basketball League
Clarksville Riverfest 2010
Seeking Volunteers «Read the rest of this article»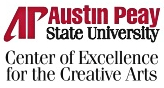 Chris Burawa, the executive director of the Austin Peay State University Center of Excellence for the Creative Arts, looked tired. He sat slumped in a booth at the Einstein Bros. Bagels coffee shop with his Blackberry on the table, and a large poster filled front and back with event listings.
"It's the Center's 25th anniversary," he said, lifting the poster, "and we're going to have a yearlong celebration."
«Read the rest of this article»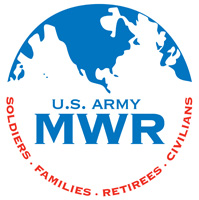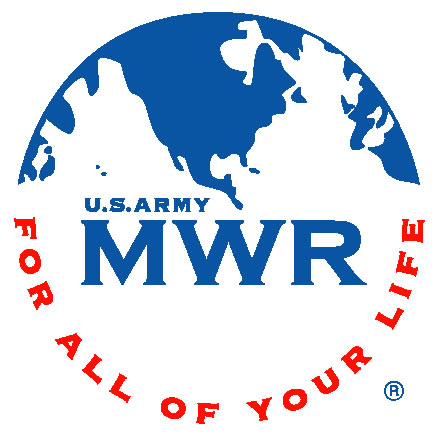 Fort Campbell, KY — Come have fun and stay cool at the USAA and MWR Family Fun Fair on August 21st. With weather permitting there will be water inflatables, so remember to wear your swimsuit, bring your towels and sunscreen. So bring the whole Family to 3910 Indiana Avenue from 12:00pm until 4:00pm for a day of fun with Free Wet inflatables, Free crafts, and Free games!
Food and beverages will be available for purchase to quench your thirst and feed your hunger. There is no ATM on site. Thank you to our sponsors, USAA, Mugshots by Dana, and Mathews Nissan for their support. For more information about the USAA and MWR August Family Fun Fair, please call MWR Public Relations at 270-798-7535.

Boston, MA — After a few years of strict credit requirements and limited options, students this year have seen financial institutions once again offer private student loans. And with the financial markets rebounding, more lenders mean better loan terms for students and parents.
"As the banking industry begins to recover, student loan lenders are here to stay — and they're eager to find borrowers," said Kevin Walker, Co-founder and CEO of SimpleTuition, Inc. "This is good news for borrowers, who are finding lower rates, fewer fees and expanded borrower benefits." «Read the rest of this article»
Crye-Leike Agents Donate More Than 200 Stocked Backpacks To Youth Villages
 


While real estate agents stay pretty busy during the final days of the summer home selling season, the Realtors of Crye-Leike are definitely in a buying mood.  Agents have been hitting the stores shopping for back to school items to donate to Middle Tennessee children in the care of Youth Villages. 
"This has been a wonderful tradition for us and we love it," said Kristin Pendergraft, Crye-Leike Spring Hill Managing Broker. "While the real estate market has slowed down, our agents have not when it comes to shopping for new school supplies for these children."
Now in its 10th consecutive year, Crye-Leike is part of the Youth Villages 'Backpack Heroes Campaign' – to help ensure that the emotionally and behaviorally challenged kids in the agency's care get the same start to school as every other child.  Everything that's donated goes to help local children in the Middle Tennessee area.
«Read the rest of this article»
On Saturday, the Hispanic Organization for Progress & Education (H.O.P.E.) held their annual Women's Day Conference. The event seeks to empower women by helping them with the issues they must deal with in their lives. Topics covered at the conference included Education, Health, Parenting, Beauty, and Cooking. The various presenters discussed these topics in sessions held throughout the day.
Betty Burchett, the Montgomery County Assessor of Property represented the County Government as Montgomery County Mayor Carolyn Bowers was unable to attend due to prior commitments. When asked before the conference opened for her view on H.O.P.E.'s Woman's Day Conference She said "I am tickled to death, it's a great opportunity for women, and any time you can empower women it's a good thing."
«Read the rest of this article»


Austin Peay State University's football team will scrimmage for the first time 9:00am, Monday, seeking answers in some critical areas.
"Monday is going to be an important evaluation period," Christophel said. "First thing is we need to make sure we have our guys in the right places. We have a lot of young kids and we have to make sure all of the young personnel are in the right places so we can get them enough reps to help them be prepared to play in the first game.
"We have two areas, the secondary for sure and the backups in the offensive line, where we are going to be counting on freshmen to play. I looked out there the other day and all four or five that I saw out there on the offensive line were true freshmen. I am excited about the fact they are good enough to be backups, but it also is scary they may have to play some."
«Read the rest of this article»
Almonte Goes 5-for-5 For Nashville In Losing Effort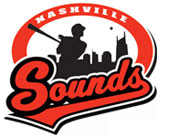 Nashville, TN – The Nashville Sounds suffered their third consecutive loss to the visiting Salt Lake Bees, falling 5-4 on Sunday evening at historic Greer Stadium.
Right fielder Brendan Katin spotted the Sounds their first lead of the series in the bottom of the second inning when he belted his 16th home run of the year, a two-run shot to left-center off Salt Lake right-hander Fernando Rodriguez.
Erick Almonte, who doubled to lead off the frame, also scored on the blast. The Sounds' designated hitter went 5-for-5 in the game and has recorded hits in each of his last seven plate appearances. Almonte's five hits were the most by a Sounds player in a single game since Alcides Escobar recorded five on July 25th, 2009 at Oklahoma City.
Nashville increased its lead to 3-0 in the third when Mat Gamel drew a two-out walk, moved to third on an Almonte single, and scored when Joe Koshansky struck out but the ball bounded to the backstop for a wild pitch. «Read the rest of this article»