Wendy's Wins for Top Food and as the Top Overall Mega-Chain;  McDonald's Wins for Best Breakfast, French Fries, Value, Child Friendliness and Drive Thru; Starbucks Ranks No. 1 for Coffee; Subway Besting Healthy Options

New York, NY — Looking to supersize yourself? Monday morning, Zagat revealed the results of its latest survey, covering 97 major fast food chains and 39 full service chains as voted on by 6,518 ZAGAT.com diners who ate at chain outlets on average 10.7 times per month.
The survey respondents weighed in on everything from chicken and cheeseburgers to smoothies and seafood, separately rating each chain on the quality of its Food, Facilities and Service using Zagat's signature 30-point scale. A selection of the winners was announced live on The Today Show monday morning. «Read the rest of this article»
In what is a celebration of the myriad of distinct cultures represented in Clarksville, The Indian community gathered in McGregor Park under the Indian flag in the International Avenue of Flags, on Sunday August 15th 2010 to celebrate the Indian Independence Day. On August 15th 1947 India was granted its freedom from British rule, and on January 26th 1950 it became a Republic.
Kishore Shah and Pravin Mehta, organized the ceremony in which community members sang the Indian National Anthem; followed by the the Star Spangled Banner; they closed with the Vande Mataram, the Indian National Song. Afterwards they gathered under the park's pavilion for a pot luck dinner featuring home cooked Indian cuisine. «Read the rest of this article»
Written by Army Sgt. 1st Class Andrew A. Reagan 304th Public Affairs Detachment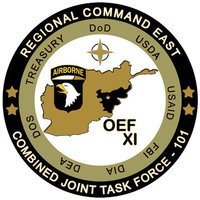 Bagram Airfield, Afghanistan – The Regional Support Command-East team, comprised of 254 Soldiers, Sailors, Airmen and Marines, provides direct support and operational coordination for the Afghan National Army and Afghan National Police in all 14 provinces in Regional Command-East. RSC-E is committed to creating capable and sustainable ANA and ANP forces in eastern Afghanistan.
"Our mission is to field, equip, train and sustain the Afghan National Security Force," said U.S. Army Col. Ronald J. Metternich, RSC-E commander and a native of Reno, NV. "We provide training and resource support to the 201st and 203rd Afghan Army Corps, the 202nd and 505th [Afghan National] Police Commands, and the 1st and 2nd Zones of the Afghan Border Police, as well as oversight to eight regional police academies and two regional military training centers." «Read the rest of this article»

Austin Peay State University has been named by G.I. Jobs magazine as Military Friendly School for 2011.
The honor ranks APSU in the top 15 percent of all colleges, universities and trade schools nationwide, according to a letter from the magazine's publisher, Rich McCormack.
Military Friendly Schools were chosen based on a postsecondary institution's policies, efforts and results used to recruit and retain military and veteran students, the letter noted. For instance, in early 2010, APSU President Tim Hall launched the Military Education Task Force to help foster a greater understanding of the needs in training and curriculum for military science and leadership programs.  «Read the rest of this article»
America's children are heading back to school; keep them safe by driving cautiously through school zones.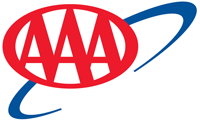 Washington, D.C. — As 56 million students across the United States get ready to start the 2010-2011 school year, AAA reminds motorists to be aware of increased child pedestrian activity and traffic congestion in and around neighborhoods and school zones.
With more than half of those students in elementary school, typically age 14 and younger, AAA urges drivers to be especially cautious and alert during the morning and afternoon hours.
«Read the rest of this article»
Tennessee Titans (0-1) vs. Arizona Cardinals (1-0)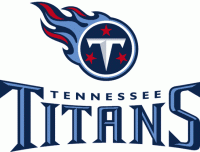 Nashville, TN — The Tennessee Titans  return home this week to play the Arizona Cardinals at LP Field (capacity 69,143). Kickoff for the AT&T Boys & Girls Club Game is scheduled for 7:00pm CDT on Monday, August 23rd.
The game marks the 12th home preseason opener at LP Field, where the Titans own a 15-7 all-time preseason record since the stadium opened in 1999. They are 8-3 in previous home preseason openers at LP Field. «Read the rest of this article»


Instead of signing the dotted line, parents and guardians of CMCSS students should be prepared to just sign on beginning with the first progress report of the year on August 27th. The School System introduced PowerSchool three years ago as an online tool for students and parents to get up-to-date student academic information.
Beginning this school year all progress reports and 9 week grade reports will be available online through PowerSchool, which provides secure and important information about student academic progress. If a parent does not have internet access, hard copies may be requested from a school. Parents who already have a PowerSchool "parent" password, will log into the system for the first time this school year by clicking on "Create an Account" and then follow the directions. The link is https://powerschool.cmcss.net/public/. «Read the rest of this article»
Team SF Tandom hosted a Night at Clarksvegas on Saturday evening at the Riverview Inn Ballroom. The fundraising event featured an evening of Casino style gambling to raise 20,000 for the Challenged Athelets Foundation's Operation Rebound. For their $25 donation attendes received food, a free drink ticket, $200 in chips for the tables, and 2 raffle tickets for a chance at some great door prizes!  The door prizes included Hananoki Japanese Steakhouse gift certificate, Harbor Cafe gift certificate, Apple Bees gift cards, Back Yard Burger gift cards, Starbucks Coffee basket and more.
Team SF Tandem includes Gilbert Magallanes and Chris Self. They Will be participating in the Million Dollar Challenge for Operation Rebound and the Challenged Athletes Foundation. As the name suggests they will be riding together on a tandem bycicle.
«Read the rest of this article»
Funding to help hundreds of thousands avoid foreclosure or make informed home purchases
Washington, D.C. – The U.S. Department of Housing and Urban Development today announced that $79 million is available for a broad range of housing counseling programs to help families find and preserve housing. The available funding is an increase of $21 million, or 27 percent, over last year.
These grants will be awarded competitively to hundreds of HUD-approved counseling agencies and State Housing Finance Agencies across the nation that offer a variety of services including how to avoid foreclosure, how to avoid mortgage scams, how to purchase or rent a home, how to improve credit scores, and how to qualify for a reverse mortgage.
"The counseling programs this funding will support are crucial in helping thousands of families avoid foreclosure and remain in their homes," said HUD Secretary Shaun Donovan. "Every day, our HUD-approved counseling organizations help families to make more informed choices about buying or renting." «Read the rest of this article»


Austin Peay State University's offense seemed to be a little ahead of the defense in the first football scrimmage, held Monday morning in Governors Stadium.
The offense scored four TDs, including one in an organized goal-line situation, while on five other occasions APSU kickers booted field goals after the offense moved into scoring territory.
"Although I won't know really anything for sure until I watch the film, I thought we ran around pretty good," APSU Coach Rick Christophel said. "If we stick together and stay healthy, I think we have a chance to be OK near the middle of the season."
The offense should be ahead of the team as the Governors return the backfield and wide-receiver corps intact and three offensive line starters while the defense has back just three starters.
«Read the rest of this article»