Wendy's Wins for Top Food and as the Top Overall Mega-Chain;  McDonald's Wins for Best Breakfast, French Fries, Value, Child Friendliness and Drive Thru; Starbucks Ranks No. 1 for Coffee; Subway Besting Healthy Options

New York, NY — Looking to supersize yourself? Monday morning, Zagat revealed the results of its latest survey, covering 97 major fast food chains and 39 full service chains as voted on by 6,518 ZAGAT.com diners who ate at chain outlets on average 10.7 times per month.
The survey respondents weighed in on everything from chicken and cheeseburgers to smoothies and seafood, separately rating each chain on the quality of its Food, Facilities and Service using Zagat's signature 30-point scale. A selection of the winners was announced live on The Today Show monday morning.
"It's virtually impossible to live anywhere in America without having a fast food chain outlet in the neighborhood. We know that these chains play an important role in feeding our population. That's the reason why we undertook this survey and why we believe the results are so important," said Tim Zagat, CEO of Zagat Survey.
The survey results divided the chains into four categories: Large (up to 5,000 U.S. outlets), Mega (over 5,000), Full-Service (with table service), and Quick-Refreshment (focusing on beverages, ice cream and the like). The full survey results are available on www.ZAGAT.com/fastfood with the highlights following.
Winners: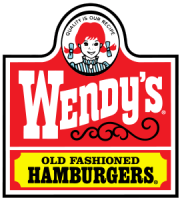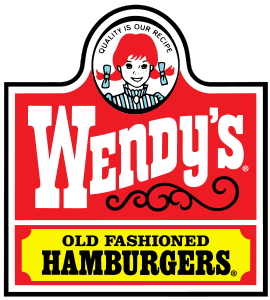 Wendy's is this year's Top Food champion, dominating the Mega-Chain category. Also holding onto its title is west coast burger chain In-N-Out Burger, which again takes Top Food among Large Chains. New to the survey is regional seafood chain, Bonefish Grill, which stormed the competition to take top food honors in the Full-Service category, while Ben & Jerry's prevailed in the Quick-Refreshment category.
Health Nut:
Celebrating their commitment to health-conscious menu items are this year's winners for Top Healthy Options. Subway wins in the Mega-Chain category, specializing in sandwiches made with only the freshest ingredients, while Jamba Juice's all natural fruit smoothies helped them take the prize in the Quick-Refreshment category. Jason's Deli won for healthy options among large chains and Bonefish Grill's specialized seafood menu was judged most healthy in the full-service category.
Digesting Values:
Value-oriented restaurants offering good but inexpensive alternatives to home cooking are especially appreciated during the current economic times. Taking home the prize for Best Value among fast food establishments is McDonald's, which also celebrated top honors for its Breakfasts, Value Menu, Child Friendliness and Drive-Thrus. The remaining top-ranked values among Fast Food chains are (in order) Panera Bread, Chipotle, Taco Bell and Chick-fil-A. The top three full service winners for Best Value are Olive Garden, Cracker Barrel and The Cheesecake Factory.
Coffee Talk: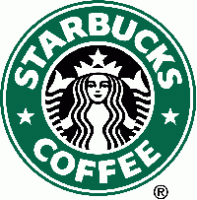 Surveyors have ordered a double-shot of love for Starbucks, which wins in the category of Best Coffee once again. The Seattle-based coffee behemoth with over 10,000 branches beat out rival Dunkin' Donuts, which came in second, followed by McDonald's in third place.
Milkshakes and Burgers and Fries, Oh my:
Whether being served from a drive-thru window or a server on roller skates, burgers, fries and shakes remain the most timeless fast food menu items. This year, Virginia-based burger chain Five Guys has earned bragging rights in the hotly-contested Best Burger category, edging out regional and mega-chain competitors alike.
However, no chain has been able to dethrone McDonald's which wins in the category of Best French Fries for the third straight survey. In the category of Best Milkshakes, Dairy Queen has stepped into the spotlight taking home this year's prize.
The top five rankings in all of these categories are as follows:
| | | | | |
| --- | --- | --- | --- | --- |
| Best Burger   |   | Best French Fries |   | Best Milkshakes |
| 1) Five Guys2) In-N-Out Burger3) Wendy's4) Burger King5) McDonald's |   | 1) McDonald's2) Five Guys3) In-N-Out Burger4) Wendy's5) Burger King |   | 1) Dairy Queen2) Cold Stone Creamery3) Sonic Drive-in4) Chick-fil-A5) Ben & Jerry's |
Five Dollar Foot-long:
Zagat surveyors looking to "eat fresh" have chosen Subway as the Most Popular in the Mega-Chain category. This year, the uber-popular sandwich franchise beat out McDonald's, Wendy's and Burger King, which came in second, third and fourth, respectively. Other winners in the Popularity category include Panera Bread (Large Chains), Starbucks (Quick-Refreshments) and P.F. Chang's (Full-Service).
Category Winners: Here is a list of some of our other category winners:
Fast-Food Chains
Best Fried Chicken: Kentucky Fried Chicken (KFC)
Best Grilled Chicken: Chick-fil-A
Best Fish: Long John Silver's
Best Salads: Panera Bread
Most Child-Friendly: McDonald's
Best Value: McDonald's
Full-Service Chains
Best Steak: Outback Steakhouse
Best Pasta: Maggiano's
Best Breakfast: Cracker Barrel
Best Seafood: Bonefish Grill
Best Desserts: The Cheesecake Factory
Most Child-Friendly: Chuck E. Cheese's
Outtakes:
Here are some of our most outrageous comments from surveyors this year:
The BP of food
They fry harder
Loved it when I was in high school, but I was going through my stoner phase
I think this is where I developed a fear of clowns
Ordinary is still the unattainable goal here
Great cost-cutting strategy: use same material for pizza and boxes
Just because it's "all beef" doesn't mean it's any part of the cow you'd consciously eat
Should serve intestinal medicine as an amuse-bouche
Voted "Most Popular" by the American Cardiology Association
If they could, they'd deep-fry the menus
57 flavors, all of which more or less taste like plastic
What part of the chicken was that exactly?
If you have a taste bud, move on
Amazing how one can pile so many ingredients together and still come up flavor-free
The Survey:  For additional results, visit www.ZAGAT.com/fastfood.
About Zagat Survey, LLC
Known as the "wildly popular" "burgundy bible", Zagat Survey is the world's most trusted source for consumer generated survey information. With a worldwide network of surveyors, Zagat rates and reviews restaurants, hotels, nightlife, movies, music, golf, shopping and a range of other entertainment categories and is lauded as the "most up-to-date", "comprehensive" and "reliable" guide, published on all platforms. Zagat content is available to consumers wherever and whenever they need it: on ZAGAT.com, ZAGAT.mobi, ZAGAT TO GO for smartphones and in book form.
Web Site: www.zagat.com