Written by U.S. Air Force Master Sgt. Demetrius Lester, Paktika Provincial Reconstruction Team Public Affairs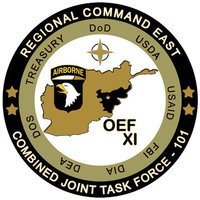 Paktika Province, Afghanistan – Government officials prepare for an Iftar dinner sponsored by the Paktika Provincial Reconstruction Team August 15th. During Ramadan, practicing Muslims fast during daylight hours, pray more intently and observe other strict codes of dress and behavior. The Iftar meal, which occurs approximately 30 minutes after sundown, officially breaks the day's fast each evening.
The Paktika PRT hosted an Iftar dinner as a sign of respect for Afghan customs and culture. Paktika PRT is a joint team whose mission is to help legitimize the government of Afghanistan through development, governance and agricultural initiatives.
«Read the rest of this article»

On August 15th, 2010, officers responded to a Kraft Street hotel in reference to an anonymous caller that had locked them self in a bathroom. They told 911 there were 10 gang members in the room and several of them were armed, drug activity was going on, and no one was being allowed to leave. The caller also indicated that Owen Childs was in the room. 
A warrant check indicated that Childs had several warrants on file. The officers located the room which the caller described and spoke to a woman that said there was no one else in the room.  When officers were allowed inside, they found a male hiding in the bathroom.  Initially, the male gave officers a false name, but officers were quickly able to discover the man's real name—Owen Wilson Childs. When officers approached Childs, he knocked over one of the officers and fled from the room.   
«Read the rest of this article»

With international business increasingly emerging as a field of academic study, an Austin Peay State University alumnus has taken his interest in the discipline to an advanced level at a top global school.
David Jaime (pronounced Da-veed Hi-may) is attending the Thunderbird School of Global Management on a full scholarship. He graduated in December 2008 from APSU with a Bachelor of Business Administration degree.
"Thunderbird is number one in international business management," Jaime said. "To attend a school with such a diverse student body and international focus has been a great learning experience." «Read the rest of this article»

On August 18th, 2010, around 6:05pm, a 47 year old man was in his driveway on Charlotte Drive, at the trunk of his vehicle, when he was approached by a male and female.  The male, later identified as Kenneth Franklyn Hubbard (DOB: 1/13/91, w/m, Given Address: 602 Elder Street), walked up to the victim and put a black handgun to his ribs and demanded money.  The victim took out his wallet and gave Hubbard the money. 
«Read the rest of this article»

Calling All Scouts!!!  Rain or Shine!

Come join the North Clarksville area scouts for our fall sign-up event on August 21st at Billy Dunlop Park, 1930 E Boy Scout Road, off of Needmore Road. We will be available from 10:00 am-12:00 noon to get your scout ready for this year's adventure!
This sign up is for Girl Scouts, Cub Scouts, and Boy Scouts who attend the following schools: Barkersmill, Burt, Glenellen, Hazelwood, Northeast, Rossview, St. Bethlehem, and West Creek. Bring the whole family for a look at scouting fun!
For more information about this event contact Sheena Fulkerson at: 423-677-9544.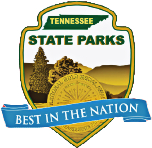 Even though some schools are back in session – the weekends are still the perfect time to take the kids to a Tennessee State Park in your area, with plenty of outdoor adventures for the whole family! There are some great programs scheduled for the remaining weeks in August, including living history opportunities, a canoe float and music under the stars! 
Finding a state park in your own backyard is easy to do and you don't have to spend a lot of gas money to get there!
«Read the rest of this article»
Written by U.S. Army Sgt. Grant Matthes Regional Command-East Public Affairs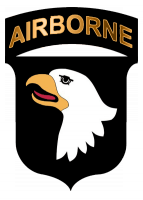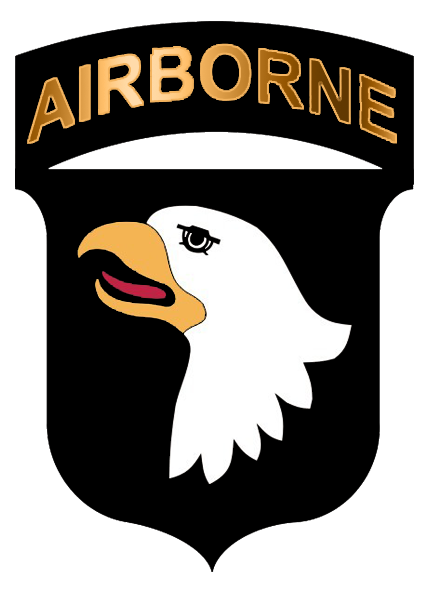 Bagram Airfield, Afghanistan – There are many lines of defense used by military forces to ensure insurgency doesn't make its way onto coalition force grounds.
Armed Soldiers bearing Screaming Eagle patches have no problem ensuring that the security of Bagram's joint operation center is top notch.
Combined Joint Task Force 101 Soldiers guard the gates and interior of Bagram's JOC, which is headquarters for the Regional Command-East command group.
«Read the rest of this article»

Kristen Erb, a former All-America pitcher at Lock Haven (PA) University who twice was named NCAA Division II Honda Award recipient as softball's most outstanding player, has been hired as assistant softball coach at Austin Peay State University.
Erb will assume Lady Govs pitching coach duties as well as assist with recruiting. She will join Jessica Rohn as an assistant under head coach Casey Dickson.
"We are excited to have Coach Erb join our coaching staff and bring a wealth of success to our team," Dickson said. "It's exciting to have a coach with as much success as she and the inspiration it will bring to our team." «Read the rest of this article»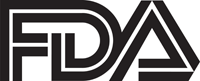 FDA is collaborating with Federal and state partners to investigate a nationwide increase of Salmonella Enteritidis (SE) infections. Partners include the Centers for Disease Control and Prevention (CDC), the U.S. Department of Agriculture, and state public health and agriculture officials.
Joint FDA/CDC field investigation teams are working to identify potential sources of SE infection in shell eggs.
«Read the rest of this article»
Chris Burawa, Director of the Austin Peay State University Center of Excellence for the Creative Arts (CECA) and conference director of the Sixth Annual Clarksville Writers' Conference, consistently describes Alice Randall as a "Renaissance Woman."
Introduced by Patricia Winn as the keynote speaker for the conference banquet held at the Clarksville Country Club, Alice Randall has credentials anyone can admire. She is the author of the controversial parady of Gone with the Wind, The Wind Done Gone (a winner of the 2001 Al Neuharth Free Spirit Award and on the best seller list for six weeks peaking at number nine). The Mitchell family had sued her publisher to block publication of the book; this resulted in a high profile lawsuit that created arguments concerning parody, freedom of speech, censorship and copyright law. An out-of-court settlement allowed the book to be published; the publisher, Houghton Mifflin, also made a financial donation to Morehouse College, long supported by the Mitchell estate.
«Read the rest of this article»