On August 15th, 2010, officers responded to a Kraft Street hotel in reference to an anonymous caller that had locked them self in a bathroom. They told 911 there were 10 gang members in the room and several of them were armed, drug activity was going on, and no one was being allowed to leave. The caller also indicated that Owen Childs was in the room. 
A warrant check indicated that Childs had several warrants on file. The officers located the room which the caller described and spoke to a woman that said there was no one else in the room.  When officers were allowed inside, they found a male hiding in the bathroom.  Initially, the male gave officers a false name, but officers were quickly able to discover the man's real name—Owen Wilson Childs. When officers approached Childs, he knocked over one of the officers and fled from the room.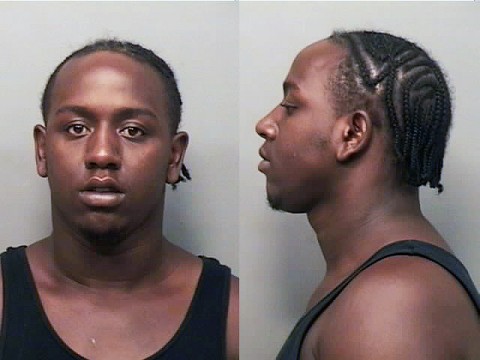 Childs was able to elude officers once he was outside. A few days later, officers received a tip about a possible location for Childs. When officers located Childs in the area of Ernest Shelton Drive, he fled on foot, but was quickly apprehended; he had drugs in his possession.
Owen Wilson Childs (DOB: 8/28/84, b/m, Given Address: 350C Dupuis Drive, Clarksville, TN) was booked into Montgomery County Jail and charged with: Assault on a Police Officer, Two Counts of Drugs for Manufacture (one was a CAPIAS), Sale, or Delivery-Cocaine, Resisting Arrest, Criminal Impersonation, and Violation of Community Corrections, Bond: $27,000.
Owen Wilson Childs has an extensive history involving Drugs for Manufacture, Sale or Delivery.