Written by U.S. Army Spc. Albert L. Kelley 300th Mobile Public Affairs Detachment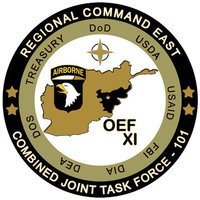 Nangarhar Province, Afghanistan – The Behsood Bridge in downtown Jalalabad reopened for traffic only three weeks after insurgents attempted to destroy it and injure coalition forces August 18th.
The bridge's repair, an Afghan-driven initiative, is a great example of how the Afghan government is leading matters concerning its own development, such as city infrastructure.
"The bridge repair was funded and contracted entirely by the Afghan government," said U.S. Air Force 1st Lt. John P. LeGloahec of Spokane, WA, a deputy civil engineer with the Nangarhar Provincial Reconstruction Team. "Immediately after the incident [that damaged the bridge], Governor Sherzai funded $30,000 for the repair of the bridge."
«Read the rest of this article»

Austin Peay State University women's soccer team opens its 2010-11 season with a 3:30pm, Friday match at Virginia Military Institute. The Lady Govs won the only prior meeting with the Keydets, 4-1, in Clarksville during the 2008 season.
Expectation-wise, the match will feature two teams with contrasting philosophies. Last season, Austin Peay struggled offensively, losing seven one-goal games, leading to a restructuring phase up front. Head coach Kelley Guth looked to answer a lot of those questions by bringing in freshmen Emily Kink and Joceline Quiceno to join the team's returning leading goal-scorers in seniors Kellie Cannon and Monique Wong.
«Read the rest of this article»

Austin Peay State University's football team will kick off a busy day of activity, 9:00am, Saturday, when the Govs hold their final scrimmage in Governors Stadium.
The scrimmage will be followed later in the day by football media day, 1:30 p.m. and then Fan Day, 3:00pm, in Governors Stadium. The scrimmage will be APSU's last of the summer camp.
"We will keep it (scrimmage) pretty short," APSU coach Rick Christophel said. "We want to work on some things and look at some people, but at the same time we want to make sure we come out of this as healthy as we can.
"We have some guys banged up right now. We don't know how many of them will play on Saturday. After Saturday, then we will start getting ready for Cumberland."
«Read the rest of this article»
Written by U.S. Army Sgt. Brent C. Powell, 3rd Brigade, 101st Airborne Division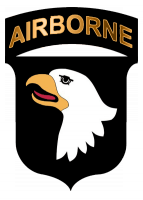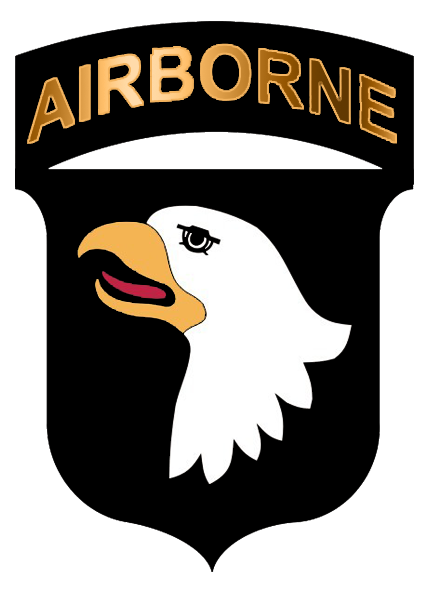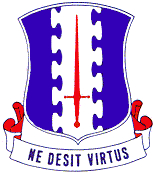 Khowst Province, Afghanistan – Like busy bees buzzing in and out of a hive full of honey, a swarm of helicopters are constantly swooping in and out of the landing zone here.
Instead of carrying pollen to the hive, they carry bellies full of cargo and supplies to forward operating bases all over Afghanistan's rugged and mountainous landscape.
And just like helper bees in the hive, a special team of Soldiers are working non-stop to load and attach a vast array of cargo to the busy choppers, ensuring Soldiers in the field have the supplies they need.
The Soldiers are from the cargo management team, Company A, 626th Brigade Support Battalion, 3rd Brigade, 101st Airborne Division. They are among a select few who do aerial resupply missions on a daily basis. It's a challenging task that keeps the Rakkasan's buzzing.
«Read the rest of this article»

There was an  Aggravated Robbery and Aggravated Kidnapping in the area of the 900 Block of Riverside Drive. The 21 year old victim claims he was flagged over to a black Chevy Tahoe, which he thought belonged to his friend.  As he approached the vehicle, he was shot at by two males, beaten, and kidnapped. He said while he was being driven around, he was struck with a pistol.
He also conveyed to Detectives that  he was robbed of his pants, cell phone, and $100.00, and later released and found by friends. They took him to Gateway E.R. to be treated and released for his non-life threatening injuries.
Officers located the Chevy Tahoe, unoccupied,  at Veterans Plaza, 350 Pageant Ln. parking lot.  
The investigation is ongoing and Detective Vince Duke is the lead investigator, 931-648-0656, ext 2211 or the TIPSLINE, 931-645-8477.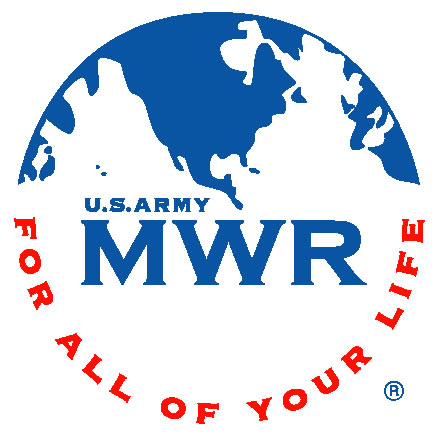 Fort Campbell, KY  – Come out to the 4-H and Child, Youth and School Services (CYSS) activity day for military Families living in the Oak Grove, KY community on August 25th.
This is a perfect opportunity for military Families who do not come onto post frequently and who are looking for fun new activities, or who are new to the area, or are looking for fun things to do now that school has started.
 The activities are geared towards school age children or older and will take place from 3:00pm until 6:00pm at the Oak Grove Community Center.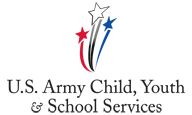 Children will have the opportunity to make homemade treats, decorate t-shirts or tote bags and many other great activities.
The Oak Grove Community Center is located at 1705 Thompsonville Lane. Reservations are required as space is limited.
For more information about 4-H and CYSS activity day, please call 931-216-8205 or 270-886-6328.

On August 19th, 2010, around 7:45pm officers were called to the area of Market Street about an 11 year male that had been attacked and bitten multiple times by two boxer/hound mix dogs. A witness told officers that she was outside, heard yelling, and saw a child being attacked by two dogs. She ran over and hit the dogs until they released the child.  When officers spoke to the 11 year old dog bite victim, he said he was in the neighborhood selling items for a school fundraisers when the dogs attacked him. 
«Read the rest of this article»

Austin Peay State University's football team wrapped up its final day of two-a-days, Thursday, without putting on complete pads for either practice.
The Govs were only in shoulder pads for Thursday morning's practice and were in practice jerseys and shorts for the afternoon edition. In fact, the Govs will practice just once on Friday, again just in shorts, in preparation for Saturday's 9:00am, scrimmage.
«Read the rest of this article»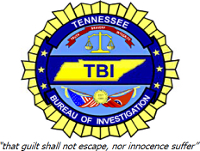 Nashville, TN – The Tennessee Bureau of Investigation will utilize a new communication service beginning September 1st, 2010 that will carry important alerts and messages directly to the community via the latest technology.
Nixle, a community information service, will allow TBI to create and publish messages to be delivered to subscribed residents instantly via cell phone
with text messages and/or email on a handheld device. Notifications can also be accessed online at Nixle's website at www.nixle.com. Subscribers decide the format to receive messages from TBI. «Read the rest of this article»
Luncheon speaker, John McDonald was introduced by Mary Nell Wooten as being a "visionary and playwright." He was definitely both when together with Tom Thayer, they opened the Roxy Regional Theatre in 1983. The Roxy is Clarksville's oldest professional theater, and home to the Roxy's Professional Company that reaches thousands of school children each year.
Another of McDonald's originations, the Summer Drama Camp, sponsored in conjunction with the Clarksville Department of Parks and Recreation,  and has been awarded the Ovation Award from the Austin Peay State University Center of Excellence for the Creative Arts.
Who is the man behind the drive to bring drama to Middle Tennessee?
«Read the rest of this article»