Written by U.S. Army Sgt. Brent C. Powell 3rd Brigade, 101st Airborne Division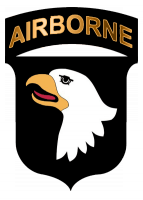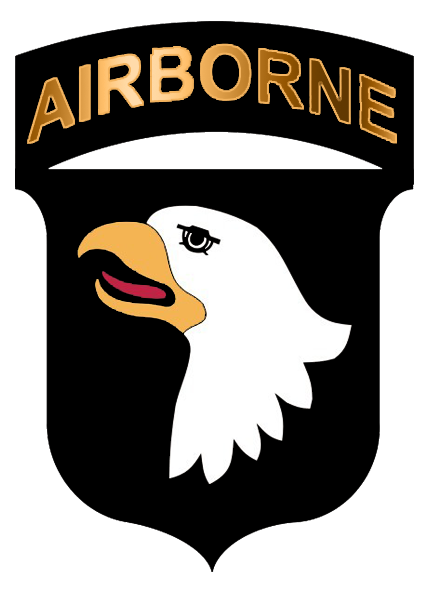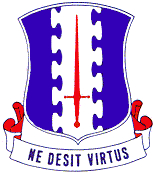 Khowst Province, Afghanistan – Soldiers from the 3rd Brigade Combat Team, 101st Airborne Division received a visit from the International Assistance Force commander, U.S. Army Gen. David H. Petraeus, at Forward Operating Base Salerno August 19th.
After meeting with the commander of the 3rd Brigade, 101st Airborne Division at the brigade's Tactical Operations Center, Petraeus stepped outside where he addressed the waiting troops.
"You are all in a tough neighborhood and in a very challenging environment," he said. "You are faced with extreme terrain, tough weather and tough enemies.
«Read the rest of this article»

Nominations for the Third Annual Governor's Volunteer Stars Awards are now being accepted within Montgomery County. The awards will celebrate the efforts of volunteers who strive to improve their communities through service.
One youth and one adult will be selected in Montgomery County to receive this prestigious award. Nominees will be judged based on the community's needs of the volunteer service performed, initiative taken to perform the service, creativity used to solve a community problem and impact of the volunteer service on the community. «Read the rest of this article»
Seasonally adjusted rate down 0.2 percentage point from June
Nashville, TN – Tennessee Commissioner of Labor & Workforce Development James Neeley announced today Tennessee's unemployment rate for July was 9.8 percent, down two-tenths of a percentage point from the revised June rate of 10.0 percent. 
The July 2009 rate was 10.9 percent.  The national unemployment rate for July 2010 was 9.5 percent, unchanged from the June rate of 9.5 percent. «Read the rest of this article»
by Pfc. Donte' Gordon, 101st Sustainment Brigade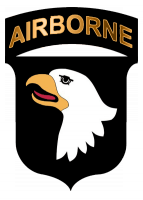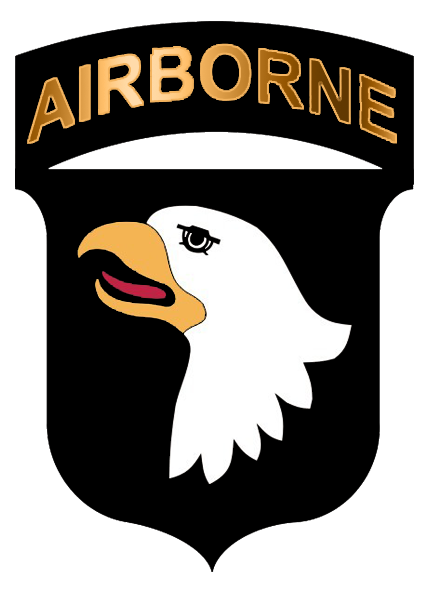 Fort Campbell, KY – Soldiers with the 129th Combat Sustainment Support Battalion, 101st Sustainment Brigade, are looking to use a more safe and reliable method of deliver supplies to Coalition Forces.
The Low Cost, Low Altitude, or LCLA, aerial delivery system allows Soldiers to deliver supplies without the inherent risks that ground convoys face. It uses a Sherpa C-23 aircraft, and is able to drop supplies directly into a Forward Operating Base.
Specialist Gregory Searcy, transportation management NCO of 129th CSSB, said this was the first time he had ever conducted Aerial Delivery training.
"You can deliver more supplies to Soldiers by using a method of travel by land, especially having multiple trucks that are able to ship more supplies," he said.
«Read the rest of this article»

Brentwood, TN – Austin Peay State University men and women's cross country teams each were picked to finish eighth in the Ohio Valley Conference's preseason poll, released Thursday.
With both his team's reporting to campus, Tuesday, head coach Doug Molnar is encouraged by what he has seen in their first few preseason practices. He is even less concerned with the league's preseason prognostication, which he feels is not indicative of his team's potential this upcoming season.
"A lot of the rankings are based on what you do the previous year," said Molnar. "We finished eighth in both the men and women's competitions last year so that's probably where we should be picked. I believe we're going to be stronger than both those finishes by the time the championship rolls around. I really like these two teams and how close-knit they are with one another." «Read the rest of this article»
Recent research also finds upper income women facing new debt challenges
Columbia, MD — Forty-five percent of women seeking debt relief assistance have more than $50,000 in household debt, up from 33 percent of women just two years ago. Among the women seeking assistance in dealing with their debt, a growing number come from high income families or women who are widowed or divorced.
Those are just some of the findings of a new study on women and debt conducted by CareOne Debt Relief Services, one of the nation's largest networks of debt relief providers. The study, "Women, Debt and the Recession: A Snapshot of the Changing Face of Debt in America from CareOne Debt Relief Services," compared the debt, income, age and marital status of 50,000 CareOne customers from two six-month windows – one from October 2007 through March 2008 and one from October 2009 through March 2010. «Read the rest of this article»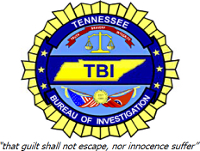 Nashville, TN – The Tennessee Bureau of Investigation today removed an escaped prisoner from its Top Ten Most Wanted list after he was captured committing a burglary in Chattanooga, TN.
Arthur Gareth Milks, 38, was taken into custody last night by the Chattanooga Police Department after someone called them with a tip that Milks was burglarizing the Morgan Motor Company car dealership. He was arrested at the scene.
Milks was wanted by the Tennessee Department of Correction after escaping from the Henderson County Jail on Sunday, July 25th, 2010. He was serving a 22-year prison sentence for possession of prohibited weapons, burglary, theft and vandalism.
Milks was booked into the Hamilton County Jail.
Market Commentary by Scott J. Brown, Ph.D., Chief Economist
Grants awarded through TDOT's Beautification Division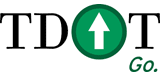 Nashville, TN – As part of the effort to StopLitterT in Tennessee, Governor Phil Bredesen and TDOT Commissioner Gerald Nicely yesterday awarded $3,862,515 in litter grant funds to all 95 counties in Tennessee.
"Each year volunteers pick up almost 25 million pounds of roadside litter in Tennessee alone," said Bredesen. "Litter is an eye-sore, it's costly to clean up and it can be harmful to our environment, but it's totally preventable. These funds will be used by counties across the state to organize their pick-up efforts and conduct educational campaigns to teach children and adults about the importance of keeping Tennessee beautiful." «Read the rest of this article»

Earlier this summer, when workers attached the words "Honors Commons" to a red brick building in the heart of the Austin Peay State University campus, a major milestone was reached. For the first time in APSU history, the University had a designated space for high achieving students.  
This fall, those students will meet, study, socialize and attend classes inside the newly renovated Honors Commons. The 8,000-square-foot building, which will officially open during a ceremony on Thursday, September 2nd, will house both the University's Honors Program and the President's Emerging Leaders Program.
The grand opening will be from 4:00pm to 6:00pm that Thursday, with a ribbon cutting at 5:00pm. Local dignitaries will be in attendance, and the community is invited to tour the new space and enjoy refreshments. «Read the rest of this article»