Clarksville Academy student's ACT school average has surpassed the 2009-2010 state and national average.  CA students averaged a 23.9 composite ACT score while the state average was a 19.6 and the national average was 21.0.   The ACT is a national college admissions examination used to evaluate the achievement of high school students in the four core areas of English, reading, math and science.
The test is considered a level examination for students across the nation and the scores are utilized by American colleges and universities as one of the determining factors for college acceptance. «Read the rest of this article»
Low testosterone levels to blame for low libido, fatigue and weight gain

Chicago, IL — While most frequently associated with women's health, age-related hormone changes, often dubbed menopause, can occur in men as well, causing symptoms of fatigue, mood swings, decreased desire for sex, hair loss, lack of concentration and weight gain. Experts estimate that more than 5 million men are affected, yet worry the number may be considerably higher since symptoms are frequently ignored.
Male hypogonadism, as it's referred to in the medical community, occurs when the testicles do not produce enough testosterone, the hormone that plays a key role in masculine growth and development. When hormone levels drop, men can experience significant mental and physical changes. «Read the rest of this article»
Written by U.S. Air Force 2nd Lt. Jason Smith Panjshir Provincial Reconstruction Team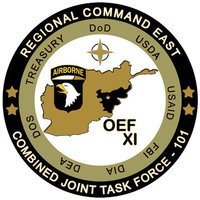 Panjshir Province, Afghanistan – Members of the Kentucky National Guard Agribusiness Development Team with Panjshir Provincial Reconstruction Team delivered four brand-new Corola motorcycles to the Panjshir Province National Environmental Protection Agency director August 17th.
Now, the NEPA director says the agency can enforce standards and do the government's work.
"We have a vehicle, but our vehicle was not able to go to a lot of places we needed to go," said Abdul Monan, Panjshir NEPA director, through an interpreter. "We can say that we're blessed now. We have motorcycles."
«Read the rest of this article»


Despite threatening skies and warm temperatures, nearly 200 people came out to greet Austin Peay football players during the University's second Fan Day.
Fans were able to retrieve autographs from their favorite Govs. Fan Day capped a day that saw the Govs scrimmage in the morning followed by Media Day at 1:30 p.m.
APSU head coach Rick Christophel and University President Tim Hall spoke to the crowd as the Govs get ready to kick off the season, Sept. 2, against Cumberland.
President Hall recounted the 7/4 record in the first season back in scholarship football, the trip to the Fargo Dome on a chartered airplane in the second season, and the win against Eastern Kentucky last season. He pointed out that the team trained over the past few weeks in a "brutally hot Tennessee summer". He said that the it was the job of the fans to see it through by coming to the games, taking part in the tail gate parties, and to bring their friends to the APSU home games.
«Read the rest of this article»
Babies"R"Us® Partners with the Home Safety Council to Raise Awareness About Accidental Injury and Provide Resources to Keep Young Ones Safe at Home

Wayne, NJ — Babies"R"Us® today announced that it has expanded its partnership with the Home Safety Council, the only national nonprofit organization solely dedicated to preventing home-related injuries, to raise awareness about accidental infant and child injury.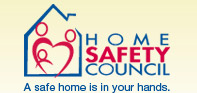 This comprehensive baby safety awareness campaign includes the launch of a new, dedicated microsite, Babiesrus.com/HomeSafety, designed to provide accessible information that addresses areas where parents may lack knowledge about potential at-home dangers that may put their young ones at risk of injury. The overall program also serves to demonstrate further the company's ongoing commitment to being an advocate for children's safety.
The Babies"R"Us Home Safety microsite offers several unique features to help educate parents about how to keep little ones safe, including a new-parent know-how quiz that shows how much or how little parents know about home safety and an interactive nursery safety game that allows online visitors to scan a virtual nursery and identify potential danger zones. Additionally, the site provides a list of clear-cut baby-proofing tips and seven important safety product categories to consider while shopping in preparation for a baby's arrival. «Read the rest of this article»


CLARKSVILLE, Tenn.-Austin Peay State University's football team was sluggish in its second and final preseason scrimmage, Saturday morning.
Only two touchdowns were scored on the day and both came late. In fact, freshman cornerback Tyreon Clark made a leaping one-handed grab of a Trent Caffee errant pass, yanked it down and then dodged and darted his way to the end zone.
«Read the rest of this article»
Written by U.S. Air Force 1st Lt. Holly Hess Panjshir Provincial Reconstruction Team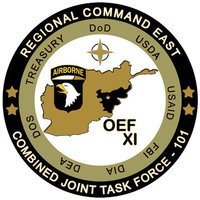 Panjshir Province, Afghanistan – The Kentucky National Guard Agribusiness Development Team with Panjshir Provincial Reconstruction Team visited a fish farm in Doabe Khwak village in Paryan district August 18th.
The team assisted the owner with paperwork to apply for a U.S. Government Micro Grant.
"The majority of the programs that exist are for the government," said U.S. Army Lt. Col. Jeffrey Casada, ADT leader with the Panjshir PRT and London, KY, native. "This grant is for the private individual." 
It is a two-page application process to apply for up to $10,000 in funding for a private business, he said.
"The private individual has more at stake because it is his livelihood," said Casada. "If you have invested in a project and put a lot of work into it, you want to see it succeed."
«Read the rest of this article»

One percent improvement does not seem like a lot, but the Austin Peay State University volleyball team hopes compounding that one percent every day during the upcoming season will result in an opportunity for the team's first Ohio Valley Conference championship in 19 years.
The Lady Govs reached the end of two-a-days, Thursday, and finished the week with a Friday morning practice at the Dunn Center. They now begin a critical stretch of seven days leading up to the Lady Govs first regular-season competition, next Friday, at the Mississippi State Maroon Classic.
Before it begins that final stretch of practices, Austin Peay will first work through a busy Saturday schedule. The Lady Govs  began the day by participating in the "Run for the Fallen" at Fort Campbell's Waholi Pavilion. They returned to campus for media day activities, which began 12:45pm in the Dunn Center. The team then made its way to the Memorial Health Building (The Red Barn) for a 2:00pm practice that will concluded their day.
«Read the rest of this article»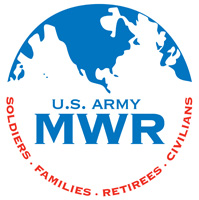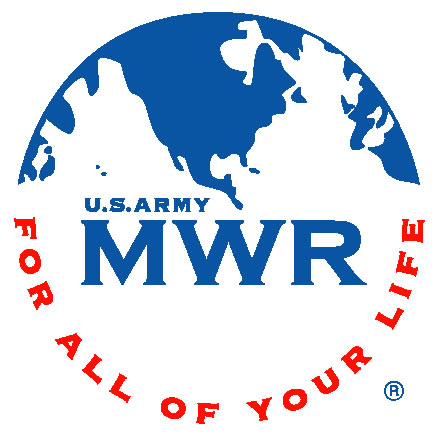 Fort Campbell, KY – Learning the value of money and how to manage it is a priceless asset. The sooner one understands the importance of money management, the greater opportunities he or she has to be better off and more financially prepared.
Army Community Service (ACS) Financial Readiness is offering a financial class for kids in 4th – 6th grade on August 31st, from 6:00pm to 7:00pm at ACS Financial Readiness, 5662 Screaming Eagle Blvd.
«Read the rest of this article»
Nashville Falls 7 Games Behind Division-Leading I-Cubs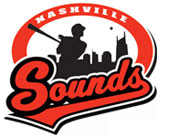 Des Moines, IA – The Iowa Cubs scored four unanswered runs to hang a 4-3 defeat on the Nashville Sounds on Saturday evening at Principal Park in the opener of a four-game series.
With the win, the first-place I-Cubs stretched their lead over Nashville (66-61) to seven games in the PCL American Conference Northern Division, matching the Sounds' largest deficit of the season.
The Nashville bullpen was unable to protect a 3-0 lead for Sounds starter Chase Wright, who took a no-decision and has notched just one victory in his last 11 trips to the hill.
Sounds first baseman Joe Koshansky gave the visitors a 1-0 lead in the top of the second inning when he slugged his team-leading 21st home run of the season, a one-out shot to left-center off Iowa starter Jeff Samardzija. «Read the rest of this article»