Poetry, like music, is meant to be heard. The cadence of the spoken words has the ability to quiet the mind, illuminating a depth of feeling for the attuned listener.
 
At 4:00pm on September 23rd, area residents will get to experience the transcending powers of two of the country's formidable poets – Kazim Ali and Brett Ralph – during a public reading of their work in room 303 of the Morgan University Center. A book signing will follow.
Ali is the author of two books of poetry, "The Far Mosque" and "The Fortieth Day." He was the winner of the Alice James Books' New England/New York Award, and his poetry has been featured in national journals such as Best American Poetry 2007, American Poetry Review, Boston Review and Barrow Street.
«Read the rest of this article»


Join Clarksville Parks and Recreation this Saturday, August 28th, at Heritage Park Soccer fields for this month's Movies in the Park event, featuring the hit movie – The Dark Knight, which is rated PG-13.
Movie will begin at dark, with pre-show activities beginning around 6:30pm. 
«Read the rest of this article»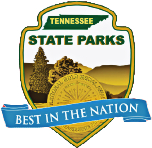 Even though some schools are back in session – the weekends are still the perfect time to take the kids to a Tennessee State Park in your area, with plenty of outdoor adventures for the whole family! Summer is winding down but there are still a number of Tennessee State Parks opportunities in the remaining days of August!  Tune in next week for some great Labor Day weekend activities in a state park near you!!
Finding a state park in your own backyard is easy to do and you don't have to spend a lot of gas money to get there!
«Read the rest of this article»

In early May, volunteers from around Clarksville prepared to spend an entire Saturday in the nearly forgotten Mount Olive Cemetery, clearing out weeds and fixing worn, broken headstones.
Austin Peay State University geology professor Dr. Daniel Frederick prepped the historic site, where some 1,300 African-Americans are buried, by using ground penetrating radar to locate many of the unmarked graves. Dr. David Nelson, assistant professor of history at APSU, helped organize volunteers, which included several groups of APSU students. Excitement grew around Clarksville as residents prepared to clean up the debris and garbage littering the old cemetery.
"To me, these people buried here are the pioneers of Clarksville," Geneva Bell, executive director and president of the Mount Olive Historical Preservation Society, said shortly before the May cleanup day. "Some of them were born into slavery, but they're the ones that did the manual labor, from the bottom up. Clarksville would not be what it is today without them." «Read the rest of this article»
Dunbar Cave State Natural Area has been a State Park since 1973. The cave and its surrounding 110 acres have considerable scenic, natural and historical significance. The entrance offered shelter to prehistoric Native Americans as far back as 10,000 years.
Dunbar Cave State Natural Area will present many nature programs this summer.
Upcoming events include:  Bygone Years, Snapping Turtles, and so much more!
«Read the rest of this article»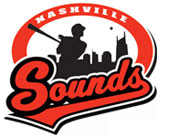 This Saturday evening, August 28th, the Nashville Sounds Baseball Club will cordially welcome Pat O'Connor, the president of Minor League Baseball, to Greer Stadium for the team's 6:35pm game against New Orleans.
O'Connor will present a check from MiLB to Sounds officials in support of the team's "Play Ball!" Project, which has contributed over $125,000 of cash, equipment, and other donations to aid area youth baseball programs in their recovery from the disastrous effects of May's flooding.

Melvin Baker, a 6-7, 200-pound forward from Odessa (Texas) College, has signed to play basketball at Austin Peay State University.
As a sophomore at Odessa, Baker earned Western Junior College Athletic Association honors after averaging 6.9 points and 6.4 rebounds per game on a 23-8 Wranglers team where no player averaged more than 22 minutes per game.  As a freshman, he averaged 7.7 points and 5.1 rebounds per outing.
"To get a player of the quality of Melvin Baker at this juncture of the year is somewhat amazing," APSU coach Dave Loos said. "He is a 6-7, long, very athletic four-man who can go out on the floor and shoot it some. He is very aggressive on both ends of the floor and is basketball strong. He can put it on the floor and get to the rim, while on the other end of the floor he can really get up in you defensively.
«Read the rest of this article»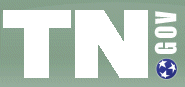 Nashville, TN – Tennessee homeowners and business owners affected by historic floods this spring have only two weeks remaining to seek relief on their local property taxes.
Governor Phil Bredesen signed into law a bill unanimously approved by lawmakers in May that allows local taxing districts in the 46 counties that were declared federal disaster areas to reassess homes that were damaged in the storms.
Under the new law, Public Chapter 1036, any home that has been deemed unfit for use for more than 30 days or any home that sustained damages equal to more than 50 percent of the home's pre-flood value would be eligible for an assessment reduction. The law is only applicable in communities where the local governing bodies chose by two-thirds vote to participate in the tax relief program.
Applications must be filed with the local property assessor's office by September 1st. «Read the rest of this article»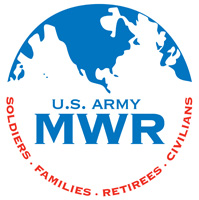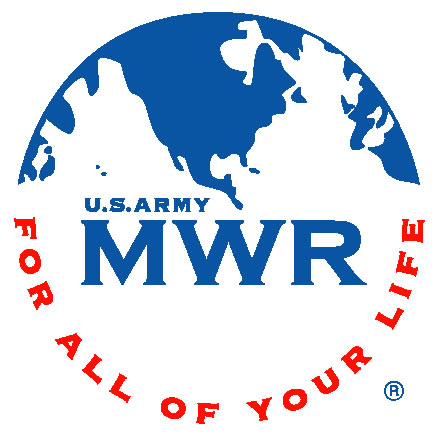 Fort Campbell, KY – Mirror, mirror on the wall, who has the fastest horse of them all? See whose horse is the fastest, and can cut and turn on a dime at the Fort Campbell Riding Stables (FCRS) Speed Show on August 28th. The show is open to all Fort Campbell Riding Stables boarders and to individuals with horses who are not boarded at the Fort Campbell Riding Stables.  Registration begins at 5:30pm and the show starts at 6:30pm.  
Privately owned FCRS boarders show fee for the evening is $15.00.  For all others, there is a $5.00 per class entry fee and a $3.00 fee for time only poles. Participants of the timed poles can practice a maximum of two times per horse entered in the event.
This event is free for the public and food concessions will be available for purchase. «Read the rest of this article»
Written by U.S. Army Spc. Kristina L. Gupton, Task Force Wolverine Public Affairs, 982nd Combat Camera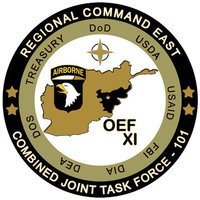 Kapisa Province, Afghanistan – U.S. Army Capt. Bobbie Mayes, the women's empowerment coordinator with the Kentucky Agribusiness Development Team and a resident of Lawrenceburg, KY, demonstrates how to keep ants away from the beehives by sprinkling foot powder around the base of the hive at the Al-Bironi University farm here August 23rd.
Mayes has visited the site before and donated a beehive and training guide to the university to help with the growth of the bees and increase honey production.
«Read the rest of this article»