Melvin Baker, a 6-7, 200-pound forward from Odessa (Texas) College, has signed to play basketball at Austin Peay State University.
As a sophomore at Odessa, Baker earned Western Junior College Athletic Association honors after averaging 6.9 points and 6.4 rebounds per game on a 23-8 Wranglers team where no player averaged more than 22 minutes per game.  As a freshman, he averaged 7.7 points and 5.1 rebounds per outing.
"To get a player of the quality of Melvin Baker at this juncture of the year is somewhat amazing," APSU coach Dave Loos said. "He is a 6-7, long, very athletic four-man who can go out on the floor and shoot it some. He is very aggressive on both ends of the floor and is basketball strong. He can put it on the floor and get to the rim, while on the other end of the floor he can really get up in you defensively.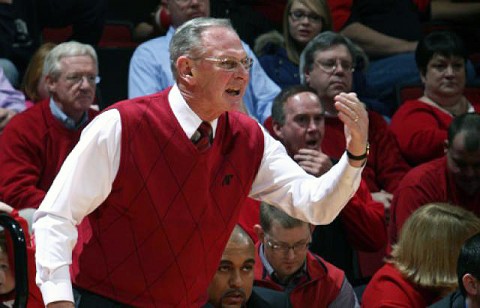 "He has played for some tremendously successful programs. His high school team was like 33-1 and Odessa, needless to say, has been one of the top junior college programs in the country. It is important to us that he knows how to win."
Baker replaces Duran Roberson on the Governors roster. The 6-9 Roberson suffered a severe knee injury in a summer pickup basketball game and will miss 2010-11.  Roberson, a senior, redshirted earlier in his career, thus his eligibility is complete.
Meanwhile, Baker recently completed his junior college work, making him available to Division I schools as the summer ended.  Entering 2009-10, Baker was named as one of the Top-120 junior college sophomores by the Mullens scouting service.
Loos actually saw Baker play while he was in Texas last spring recruiting Tyshwan Edmondson at Midland (Texas) College. Loos ran into Odessa assistant coach Zach Janus, a former assistant under (current APSU assistant) Bret Campbell at UT Martin. Zanus invited Loos also to visit Odessa, just a short distance away. When Baker became available, Loos and staff jumped at a chance to recruit him.
"Duran was someone who we were really counting on—he was a part of the plan—so when we lost him, we had a real need," Loos said.  "I think that (an opportunity to contribute immediately) was important to Melvin. He certainly had a number of alternatives.
"We are excited to get a guy of his quality this late in the process."
"Melvin is a kid who definitely has a real good upside—I like his future," said Dennis Helms, Odessa College coach. "He is long and lean who can shoot the ball facing up. He is a good player who has needed strength and has added it some while he was here. Melvin matured the couple of years he was here.
"As he gets stronger, he is going to get that much better. That is why I like his upside."
Baker averaged 17 points and 8.0 rebounds per game for prep powerhouse Palo Duro. He was named first-team all-district, most valuable player of the Golden Spread All-Star game and was named to the Amarillo Globe News Super Team. Palo Duro won 31 straight games during Baker's senior season, losing in overtime one game shy of reaching the Texas state tournament.
According to ESPN and Scouts Inc., Baker was considered a high-major prospect coming out of high school.
"Melvin is a kid I would call very versatile," said Jeff Evans, Baker's coach at Palo Duro. "He's got good size and length who can post up inside, but Melvin also can step outside and shoot it a little bit.
"He had just a terrific senior season for me. We had five kids who scored in double figures that year and he will do whatever it takes, whatever you ask him to do to win. Melvin is soft-spoken, a great kid—I know what kind of coach Coach Loos is and I think it will be a great fit for both Melvin and Austin Peay."
Baker joins a seven-man Govs recruiting class that also includes two other junior college transfers, Edmondson, a 6-4 guard, and Josh Terry, a 6-4 guard/forward from Three Rivers Community College.  In addition, the Govs added four freshmen—6-6 forward Will Triggs (Edwardsville, IL), 6-5 guard Thomas Greer (Atwood), 6-7 forward Joe Harms (Belleville, Ill.) and 6-10 Matt Hasse (Napierville, IL)