A man going door to door selling magazines has been charged with Two Counts of Sexual Battery,  after victimizing two woman, 25 and 27 years of age, in two separate incidents in the North Clarksville area (Jack Miller Blvd. and Wallace Blvd.). The suspect, Clayton Willams Marth, approached  both woman in a similar manner.   
He arrived at their residences and upon contact with the women, inquired about other occupants, started his sales pitch to sell magazines and then began to compliment the women's personal appearance. As the conversation progressed, he began to make lewd, unsolicited comments to the women. Then, according to the victims, Clayton Marth without notice, grabbed their hands and placed it on his genital area. In one instance, Marth had been allowed in the residence and, in the other incident, it actually occurred in the doorway of the residence.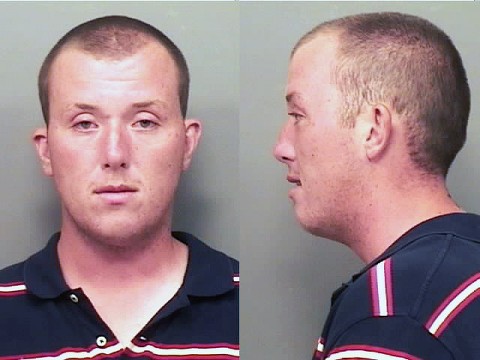 In both cases, there were other people inside of the residence at the time of the Sexual Battery. There were two children inside of the house when the Sexual Battery occurred at the doorway and another female adult at the residence where he was allowed inside. One of the victims said that when they told Marth they did not have money to buy a magazine, he offered to pay for a subscription in exchange for a sexual favor.
Clayton Willams Marth (W/M, DOB: 12/5/85, Given Address: Homeless) was charged with Two Counts of Sexual Battery.  Bond: $50,000.
 
Marth is a transient and reportedly works for Dream Team Subscriptions. Also, Marth has a history of criminal activities in other states.
The lead investigator is Detective Teresa Bryden, 931-648-0656, ext 1013.