The team of Bret Campbell/Joey Tuck/Brad Glassell/Randy Spell ran away with the Saturday portion of the 24th Annual Governors Golf Classic, played at Swan Lake Golf Course.
That quartet shot an impressive 22-under par 49 in the scramble.
On the women's side, which covered both Friday and Saturday, the team of Britney Campbell/Amanda Phillips/Jeanette Kramer/Carla Hazelwood, which played Friday, won first place at -16 to ease by the Saturday team of Beth Goodowens/Missy Rye/Margaret Jones/Jane Stevens, who -12.
On the men's side, a scorecard playoff settled second place as the team of Jake Peterson/George Plaster/David Shipley/Dave Loos came in at -19 but shot a 24 on the back nine. That allowed that group to slip past the group of Wayne Ard/Conn Butts/Joe Douglas/Bob Thomps, who also shot a -19 but had a 25 on the back nine.
«Read the rest of this article»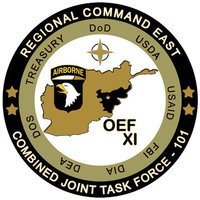 Nangarhar Province, Afghanistan – With tears forming in her eyes and voice shaking, U.S. Army Staff Sgt. Nicole Olcott stood before a crowd of homeless Afghan children August 14th, prepared to fulfill a seven-month endeavor.
Before deploying to Afghanistan, Olcott, from Daytona Beach, FL, a flight mission planner with Headquarters and Headquarters Troop, 3rd Squadron, 17th Cavalry Regiment, Task Force Lighthorse, made a commitment to her children.
"I made my children a promise," said Olcott. "I made it before I went to Iraq as well, that I would do something for the children in that country. I didn't know how but I was determined to do it."
«Read the rest of this article»

Austin Peay State University's volleyball team twice came within sight of set victories but could not find points at critical times and lost in three sets (19-25, 22-25, 23-25) to host Mississippi State, Friday, in the nightcap of the MSU Maroon Classic.
Mississippi State (2-0) jumped out quickly in the match's opening set, rolling to a 6-1 lead and forcing Austin Peay to take its first timeout. The stoppage only momentarily stemmed the tide as Lady Govs sophomore outside hitter Nikki Doyle scored a kill to end the rally. But the Bulldogs scored six of the next seven points to take a 12-3 advantage and force the Lady Govs to take their second timeout. Austin Peay would only get as close as five points, 23-18, the rest of the way as Mississippi State posted a 25-19 victory.
«Read the rest of this article»
Market Commentary by Scott J. Brown, Ph.D., Chief Economist
The July figures on new and existing home sales each fell well short of expectations, and durable goods orders came in much weaker than anticipated. Real gross domestic product (GDP) rose at a 1.6% annual rate in the second estimate for second quarter of 2010 (compared to +2.4% in the advance estimate and a median forecast of +1.4%).
Growth in the second quarter was stronger than it appears, however. Imports, which have a negative sign in the GDP calculation, surged at a 32.4% annual rate, subtracting 4.5 percentage points from overall growth. Domestic Final Sales (GDP less inventories and net exports) – a better measure of underlying domestic demand – rose at a 4.3% annual rate (vs. +4.1% in the advance estimate). That indicates relative strength. But so what? The GDP revisions tell us nothing about the current pace of growth or where we'll be in the next few quarters – and that is what matters for the overall financial market outlook.
In his highly-anticipated Jackson Hole, Wyoming, speech, Federal Reserve Chairman Ben Bernanke gave mixed messages. The Fed is prepared to undertake more quantitative easing – buying long-term securities – but does not yet see that the benefits of such a move would outweigh the potential costs. "If deflation risks were to increase," Bernanke said, "the benefit-cost tradeoffs of some of our policy tools could become significantly more favorable." So, the Fed is armed and ready to fire (in terms of doing more), but the trigger point has not yet been reached. The economic data over the next few weeks will be important. «Read the rest of this article»

The fall semester at Austin Peay State University began today with student enrollment figures showing signs of significant, increased growth.
On the first day of classes, APSU has 10,539 students enrolled for Fall 2010 – an increase of more than 752 students enrolled on Day 1 in 2009, a 7.7 percent increase – according to figures from the registrar's office.
This also marks two exceptional milestones for APSU; the main campus opening with more than 9,000 students, and realizing a 14.5 percent increase in freshmen students. As of today, APSU's main campus has 9,067 students and its Fort Campbell campus 1,472. The freshman class began today with a record 1,754 students, an increase of 222 students when compared to opening day last fall.
«Read the rest of this article»

On August 27th, 2010 at approximately 10:05pm, a pedestrian was struck and killed in the southbound lane of Fort Campbell Boulevard (1450 Fort Campbell Blvd) near Concord Drive. A 2003 Chevy Silverado driven by Charlie Dan Corlew, 41, of Cunningham, TN was traveling southbound on Fort Campbell Boulevard when a 39 year old male crossed in front of and was stuck by Corlew's vehicle.  According to witness accounts, the 39 year old male had crossed from the northbound to the southbound side of Fort Campbell Boulevard when he was struck.  
The 39 year old man died at the scene. The name will not be released until notification of the next-of-kin.
At this point in the investigation, it has not been determined whether alcohol was a factor or if charges will be filed.
The investigation is ongoing and Officer Andy Bechtold and Officer John Reyes are the investigators. Please contact Officer Bechtold with any questions, 931-320-3741.

A penalty kick by freshman Tatiana Ariza was the difference-maker in Austin Peay State University's 1-0 win against Western Illinois at the Lady Govs Invitational, Friday.
Austin Peay moves to 3-0, improving the program's best-ever start. Western Illinois, meanwhile, falls to 0-1-1 .
Tatiana Ariza's penalty kick came after freshman Emily Kink earned a foul inside the box on an attempt to beat a Western Illinois defender off the dribble. Ariza made the kick in the 43rd minute to give Austin Peay a 1-0 lead at the half that would stand.
«Read the rest of this article»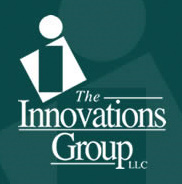 The opening of the new location of the University of Phoenix in North Clarksville on Thursday introduced us to a company that is sure to become a significant player in the developer community in Clarksville, TN.
The Innovations Group is based out of Franklin, TN, but their Founder and current President/CEO Eric Powers was born and raised in Clarksville. Powers graduated from Clarksville High School before moving on to study Architecture at the University of Tennessee, Knoxville where he graduated with honors.
«Read the rest of this article»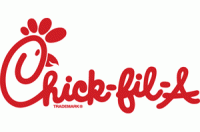 The Chick-fil-A® at Madison Street invites the community to its first-ever Touch-A-Truck vehicle showcase event from 3 to 6 p.m. on Aug. 28. The afternoon rally will display large emergency vehicles from the Clarksville Fire Department, Clarksville Police Department and the Montgomery County Emergency Medical Services for children and families to explore. Representatives from each department will be on hand to teach safety to the community.
The event will also feature activities for children, including opportunities to win prizes and visit with the Chick-fil-A "Eat Mor Chikin®" Cows. All activities will take place in the parking lot between     Chick-fil-A at Madison Street and Lowes.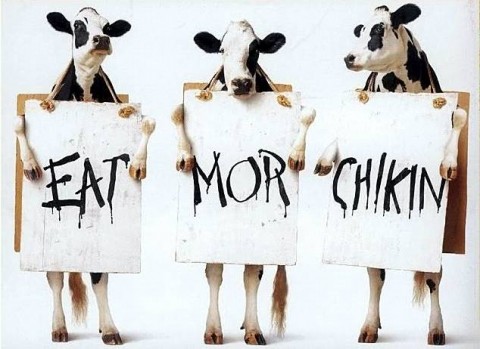 City Councilwoman Barbara Johnson Cordially Invites You to meet and greet with Ward 1 City Council Candidate Nick Steward  at Patriot's Park between 1:00pm and 5:00pm.  Steward will be holding a FREE Picnic and Afternoon of Family Fun.  There will be Free hamburgers, hot dogs, baked beans, coleslaw, potato salad & drinks. Inflatables will be on hand for the Kids. In case of heat there will be "Cool Zone" outdoor Air Conditioning.  Come out and share your views of what makes a great City Council Candidate! «Read the rest of this article»