Written by Bagram Media Center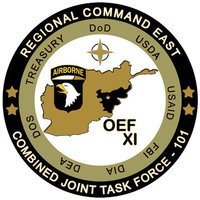 Khowst Province, Afghanistan – International Security Assistance Force servicemembers and Afghan National Security Forces repelled complex attacks at two bases in Khowst province, killing 31 insurgents and capturing five August 28th.
Insurgents attacked Forward Operating Base Chapman and FOB Salerno with indirect, rocket-propelled grenade and small-arms fire in an early morning assault.
ISAF ground forces repelled the poorly-synchronized attack, supported by combat aviation assets.
During the engagement, coalition forces killed 15 insurgents outside FOB Salerno's perimeter and four insurgents in a recoilless rifle firing position on a hill north of the FOB. Two insurgents breached the perimeter and were immediately killed by base defense forces who had them under surveillance. «Read the rest of this article»
Rates decrease in 87 counties, increase in 5, remain the same in 3
Nashville, TN – Tennessee's seasonally adjusted unemployment rate for July was 9.8 percent, down two-tenths of a percentage point from the revised June rate of 10.0 percent.  The national unemployment rate for July 2010 was 9.5 percent.
County non-seasonally adjusted unemployment rates for July 2010, released today, show that the rate decreased in 87 counties, increased in 5 counties and remained the same in three counties. «Read the rest of this article»

With school in session in many districts across middle Tennessee, the pressure is on for students to get good grades, make friends and be involved in various activities.
Consequently, students are faced with many challenges, and parents have to be more than simply parents. They must act as a performance coach to help their children achieve their goals.
Unfortunately, this is where some parents get stuck.
Dr. Gregg Steinberg, professor of health and human performance at Austin Peay State University, will appear on WSMV's new television show, "Better Nashville," at 1:00pm, Tuesday, August 31st to discuss the tools parents need to help build emotional and mental toughness in their children.
The TV interview will be based on information from his book, "Flying Lessons: 122 strategies to equip your child to soar into life with competence and confidence."
His book informs parents how to help their children with overcoming test anxiety, dealing with bullies at school, staying more focused in class and keeping confidence after experiencing failures. «Read the rest of this article»
Nick Steward Candidate for Clarksville City Council for Ward 1 held a meet and greet with the voter of his ward today in Patriot's Park. About 50 people showed up to enjoy what was billed as a picnic with hotdogs and hamburgers.
He is running to give something back to the community. "I've seen a lot of the progress we have had in the community over the last few years, and I have been very thankful for everything that Clarksville has given to my family and I over the last few years and I want to, no, I need to give something back to the community that has given us so much"
Steward is a Realtor with Keller Williams, and will be opening a business of his own in Clarksville in the near future.
«Read the rest of this article»
A Devotional By Brother Shepherd
Today I'm thinking about swimming and how refreshing it is to jump in or dive into the deep water. You are submerged and you become lighter.
A great book in the Bible about diving into Jesus, is the book of Colossians. In the 2nd chapter of Philippians verse 5 it says, "Let this mind be in you which was also in Christ," that is kind of like jumping in the deep end of the water. Colossians tells us in the 2nd chapter verse 10, "And you are complete in Him, who is the head of all principality and power." We are submerged in Christ and we are complete in Christ. «Read the rest of this article»
Written by U.S. Army Spc. Richard Daniels Task Force Bastogne Public Affairs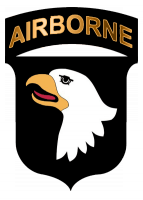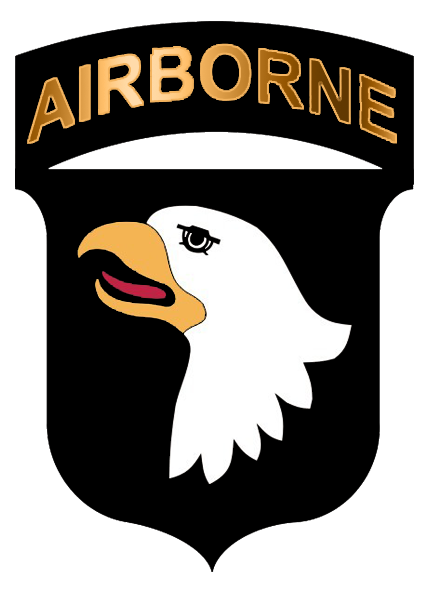 Laghman Province, Afghanistan — Soldiers of 6th Section, 3rd Platoon, A Battery, 2nd Battalion, 320th Field Artillery Regiment, 101st Airborne Division (Air Assault), Task Force Balls fired 30 rounds and were credited with about 10 enemies killed in action in support of operations conducted by TF Iron Grey in eastern Afghanistan's Laghman province August 10th.
«Read the rest of this article»

Starkville, MS – Austin Peay State University's volleyball team wrapped up its stay with a pair of victories, Saturday, at the Mississippi State Maroon Classic. The Lady Govs defeated Arkansas-Little Rock, 3-2 (21-25, 25-15, 25-20, 23-25, 15-8), in the morning's contest before posting a three-set sweep (25-22, 25-12, 25-17) of Texas A&M-Corpus Christi in the nightcap.
Austin Peay (3-1) used a balanced scoring attack in the day's first contest against UALR, with four players reaching double-digit kill territory. Sophomore outside hitter Nikki Doyle led all hitters with 19 kills, senior middle blocker Taylor Skinner and junior outside hitter Ilyanna Hernandez each added 15 kills and junior outside hitter Kayla Grantham chipped in 10 kills.
«Read the rest of this article»
The Clarksville Area Chamber of Commerce announces upcoming events during the month of September.
From 5:00pm to 6:30pm, Thursday, September 2nd, Clarksville Young Professionals will be holding a Meet and Greet at the newly reopened Hooters at 750 N. Riverside Drive.  It will be a great opportunity to meet the new Chairman and learn about other networking events planned for the next year. For more information about Clarksville Young Professionals, you can visit them online at www.clarksvilleyps.com.
The Chamber's Business After Hours will be held on Thursday, September 16th from 5:00pm to 7:00pm. The event will be hosted by Legends Bank, 2120 Wilma Rudolph Blvd. This event is offered at no cost. «Read the rest of this article»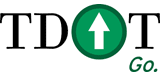 Nashville, TN – Tennessee Department of Transportation Commissioner Gerald Nicely joined state and local officials in Stewart County Friday to celebrate the completion of a widening project on State Route 76 (U.S. 79).
The $33 million project widened a 4.6 mile section of the roadway in Dover, joining a previously reconstructed stretch of State Route 76. «Read the rest of this article»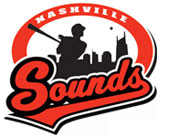 Nashville, TN – The Nashville Sounds beat the New Orleans Zephyrs, 5-3, on Saturday evening in front of 8,104 fans at Greer Stadium in the fourth game of a five-game series.
Joe Koshansky extended his hitting streak to a season-high eight games on the night, as the slugger knocked a two-run homer in the second inning. Catcher Martin Maldonado also added two hits with a solo shot in the same inning.
With the win, Nashville (71-63) moved to 5.5 games behind the first place Iowa Cubs in the PCL Northern Division.
New Orleans put the first run on the board in the top of the second inning to take a 1-0 lead as Sounds starter Sam Narron allowed four consecutive two-out singles.
The Sounds quickly went ahead at 3-1 in the next frame with two homers.  Brendan Katin hit a leadoff single and scored on Koshansky's two-run home run down the right field line. The home run was Koshansky's team-leading 23rd home run and 72nd RBI. After Jorge Sosa struck out the next two Sounds in the inning, Maldonado crushed a solo shot off the Vanderbilt Sports Medicine sign over the left field wall for the Club's third run, his sixth of the season. «Read the rest of this article»