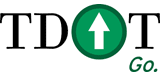 Nashville, TN – Tennessee Department of Transportation Commissioner Gerald Nicely joined state and local officials in Stewart County Friday to celebrate the completion of a widening project on State Route 76 (U.S. 79).
The $33 million project widened a 4.6 mile section of the roadway in Dover, joining a previously reconstructed stretch of State Route 76.
"Projects like this are vital to the mobility and economic development in Tennessee's rural areas," said Commissioner Nicely. "The completion of this project marks major progress in TDOT's efforts to increase access, capacity and safety along this entire route."
Representative Butch Borchert, who was instrumental in the development of this project, joined Commissioner Nicely at today's ceremonial opening event.
"This is an important investment in Stewart County's transportation system and its economic future," said Representative Borchert. "I want to thank TDOT for working closely with me to prioritize the improvements to this corridor."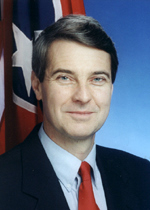 Senator Roy Herron added, "This project will improve traffic flow here in Dover and provide motorists with a safer and faster commute to Clarksville and I-24. I'm pleased the state could make this investment in Stewart County."
A number of widening and reconstruction projects on State Route 76 in Stewart and Montgomery Counties have already been completed.
Another project to widen the remaining section of State Route 76 from State Route 120 to just east of the Montgomery County line began in late 2009. The $21 million project is expected to be complete by October 2011.