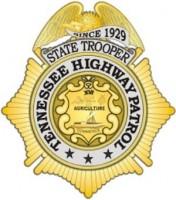 Nashville, TN – After 30-plus years of distinguished service in law enforcement, Tennessee Highway Patrol Colonel Mike Walker today announced plans to retire as commander effective September 2nd, 2010. A career which spanned over three decades, Walker felt it was time to step down and spend more time with his family.
"Colonel Walker has done an extraordinary job restoring the integrity and credibility of the Tennessee Highway Patrol," said Department of Safety Commissioner Dave Mitchell. "Under his leadership, the highest standards of professionalism were expected and transparency in dealing with disciplinary issues was ensured. The Colonel has gained the trust and admiration of the department and his legacy will be one of tremendous respect as a State Trooper and leader of the THP."
«Read the rest of this article»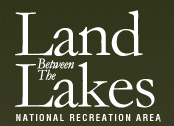 Golden Pond, KY – Spend your Labor Day Weekend enjoying a variety of outdoor activities that celebrate the end of summer at Land Between The Lakes (LBL) National Recreation Area.
Join us September 3rd-6th, as we celebrate LBL's Summer Finale at Woodlands Nature Station (NS).  Activities include appearances by Smokey Bear, canoe trips, nature hikes, a campfire, a watermelon feast, and much more.  Visitors to the NS can also enjoy live animal programs, nature exhibits, backyard bird-watching, and nature trails.
«Read the rest of this article»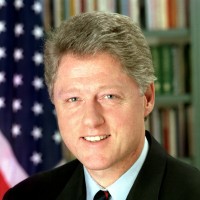 On September 9th, 2010 starting at 5:00pm, Candidate for Tennessee Governor Mike McWherter will have a fundraiser in Nashville, with former President of the United States Bill Clinton as special guest.
This is a free event and open to the public, but if you wish to attend this free event, we will need your name and address submitted as soon as possible for security purposes. «Read the rest of this article»
On Sunday,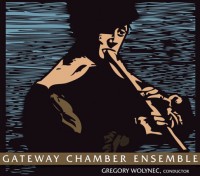 The Gateway Chamber Ensemble held a benefit with Hands On Clarksville to raise money that will go to help area businesses still hurting from the May 2010 floods. The performance lead by Conductor Gregory Wolynec featured songs from their recently released album Wind Serenades of Mozart and Strauss. The classical album has received critical acclaim since its release in March 2010.
All proceeds were being donated to Hands on Clarksville for the purpose of supporting non-profit agencies with their continuing flood relief and restoration efforts in areas of Clarksville and Montgomery County affected by the May 2010 flooding.
«Read the rest of this article»
More than just football will be taking place September 11th.

The Governors will play Middle Tennessee State University that evening at MTSU's Floyd Stadium, but between now and September 10th, the two schools are competing to see which one can collect the most donations of school supplies for their respective county schools.
The Daily News Journal in Murfreesboro and The Leaf-Chronicle in Clarksville are sponsoring the inaugural Presidents Cup trophy to honor the school with the greater campus collection of school supplies leading up to the game. «Read the rest of this article»

The Hookah 21 hookah bar has been open for the last two months and they have been eagerly awaiting the fall semester to bring the return of students to Austin Peay State University. The bar has been wildly popular with younger Clarksvillians. But people from all ages have stopped by to enjoy one of the oldest methods of smoking available in the world.
Hookah 21 offers 24 flavors of flavored tobacco for their patrons to enjoy, along Mediterranean style foods including gyros, Shawarma, spicy Chicken Wings, Falafel, Humus with chips, Samosas, and much more.
«Read the rest of this article»
"Clarksville has a treasured trust in our relationship with the United States Military and Fort Campbell. As Mayor, I will honor that trust. There are few places in the world where work more vital to our safety and security – our American way of life – is being conducted than right here in our home. We are blessed and we are proud," said Clarksville Mayoral Candidate and former Tennessee House Majority Leader Kim McMillan.
"I am grateful that Lieutenant General Hugh Smith (USA Retired), Brigadier General Wendell Gilbert (USA Retired), Command Sergeant Robert Nichols (USA Retired), and Colonel Ted Crozier (USA Retired), have agreed to join with me in heading a task force to help chart the course in leading Clarksville to be America's host city to America's greatest providers and protectors of our freedoms," McMillan stated. «Read the rest of this article»

Sophomore outside hitter Nikki Doyle, of the Austin Peay State University women's volleyball team, has been named the Copies In a Flash APSU Athlete of the Week.
Doyle began her Lady Govs career with an impressive showing at the MSU Maroon Classic, recording a team-best 60 kills in four matches and averaging 4.29 kills per set. She was named to the Maroon Classic All-Tournament team after posting double-digit kill totals in each of Austin Peay's four matches, including a season-best 19 kills in the five-set victory against Arkansas-Little Rock. «Read the rest of this article»

On August 12th, 2010, a Judge released Michael Wayne Birdwell from jail on his own recognizance;  Birdwell was awaiting trial for Burglary. He was also on State Probation for Domestic Assault. It did not take Birdwell long to become acquainted with law enforcement again.  
On August 31st, 2010 around midnight, Officer Griffie Briggs noticed a vehicle pull behind some semi-trailers near Cunningham Plaza on Fort Campbell Blvd. When Officer Briggs went to check out the suspicious vehicle, he encountered Michael Wayne Birdwell coming out of the wood line from behind the group of trailers.
«Read the rest of this article»
Nashville Will Play Back-To-Back Twinbills In Oklahoma City On Wednesday and Thursday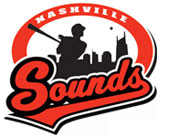 Oklahoma City, OK – Tuesday evening's doubleheader between the Nashville Sounds and Oklahoma City RedHawks at AT&T Bricktown Ballpark was postponed due to rain.
The teams will make up the two contests in back-to-back doubleheaders on Wednesday and Thursday.
Wednesday's doubleheader will begin at 3:05pm CT. Left-hander Chase Wright (7-8, 4.94) is scheduled to start Wednesday's first game for the Sounds opposite right-hander Omar Beltre (3-8, 2.53). Left-hander Chuck Lofgren (7-8, 5.14) toes the rubber in the nightcap for Nashville against Doug Mathis (5-6, 5.75).
Thursday's doubleheader start time has not yet been announced.