Construction Won't Slow Holiday Travelers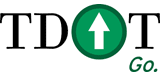 Nashville, TN – The Tennessee Department of Transportation is once again halting all lane closure activity on interstates and state highways for the busy Labor Day holiday travel period. More than 600,000 Tennesseans are expected to travel by car this holiday.
Construction crews will stop all lane closure activity beginning at noon on Friday, September 3rd through 6:00am on Tuesday, September 7th. This will provide maximum roadway capacity for motorists traveling during the busy Labor Day holiday.
"The Labor Day holiday is one of the busiest travel periods of the year," said TDOT Commissioner Gerald Nicely. "As thousands of people hit the road in Tennessee, we want to ensure they get to their destinations quickly and safely without road construction delays." «Read the rest of this article»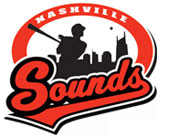 Nashville, TN — The Nashville Sounds announced today that Brad Tammen has been named the team's new General Manager. Since October 2009, Tammen has served as the club's Vice President of Sales and Marketing.
"We've been impressed with Brad since he arrived.  He has already made tremendous contributions to the Sounds organization," said Sounds owner Frank Ward. "His extensive experience and strong leadership skills will help guide this club into the future."
"Nashville felt like home from the moment we arrived," Tammen said. "This is a great organization and I'm excited about the opportunity to help the Sounds thrive and grow." «Read the rest of this article»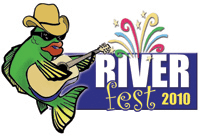 After three weeks of intensive auditioning, the winners of the Gateway to Stardom have been chosen to perform at this year's Riverfest event. Judges, Kelly Maselli, Art Conn, Rene Ross, Justin Byrk, Samantha Maselli and Chris Monholland, saw talented youngsters from age 6 to 21, sing and dance their way through the audition process to be named to perform for the annual event.
Maselli of Gateway Realty and Investment Group, started the Gateway to Stardom several years ago to showcase the young talent of Clarksville. Raising two teenage daughters, her house was quite often filled with talented younsters who she felt needed a venue to be seen and heard. Since Gateway Realty has sponsored a stage each year for Riverfest, Maselli  felt compelled to give these talented young people that much needed outlet. «Read the rest of this article»


Austin Peay State University Football gets started tonight at Governors Stadium, September 2nd, at 6:00pm againest Cumberland University. A victory against Cumberland would give Austin Peay back-to-back season-opening victories for the first time since the Govs defeated Kansas State, 26-22, in 1987 and Kentucky State, 20-14, in 1988.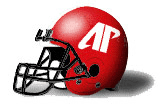 The Govs rejoined the Ohio Valley Conference for football in 2007 after returning to scholarship football in 2006. The Govs finished sixth in the OVC a year ago with a 3-5 league mark and 4-7 overall.
The Govs are picked to finish tied for seventh in 2010.
«Read the rest of this article»
Tennessee Titans (1-2) vs. New Orleans Saints (2-1)
Thursday, September 2nd, 2010 • 7:00pm CDT • LP Field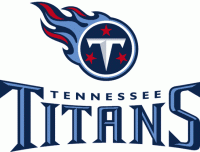 Nashville, TN — The Tennessee Titans (1-2) play their fourth and final preseason game this week, as they host the Super Bowl Champion New Orleans Saints (2-1) in the LP Charities Game. Kickoff at LP Field (capacity 69,143) is scheduled for 7:00pm CDT tonight.
The Titans and Louisiana Pacific Corporation (LP) are partnering to welcome guests from several charitable organizations to the game. Special recognition will be given to Boy Scouts of America and Girls Inc., whose representatives will be presented with an honorary game ball on the field. «Read the rest of this article»

Austin Peay State University has self-discovered an NCAA violation regarding an extra benefit within its football program and is in the process of self-reporting and imposing sanctions.
As a result, assistant football coach Dainon Sidney and student-athlete James Barker have been suspended from tonight's game with Cumberland. As the violation came to light, the University began an internal investigation and acted immediately to report the violation to the Ohio Valley Conference and the NCAA. The investigation remains ongoing.  «Read the rest of this article»

On September 1st, 2010 around 1:00am, Officer Sven Szczerbiak was checking a storage facility on the 400 Block of Tiny Town Road when he found that 3 storage units had been broken into. The locks had been cut and appeared to have been rifled through.
Additional officers responded to the area to look for possible suspects and to complete a check of the rest of the storage unit area to see if other units had been broken into. Ten units had been broken into. «Read the rest of this article»
Written by U.S. Army Staff Sgt. Gary A. Witte, 300th Mobile Public Affairs Detachment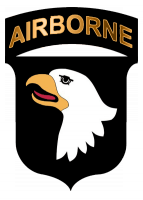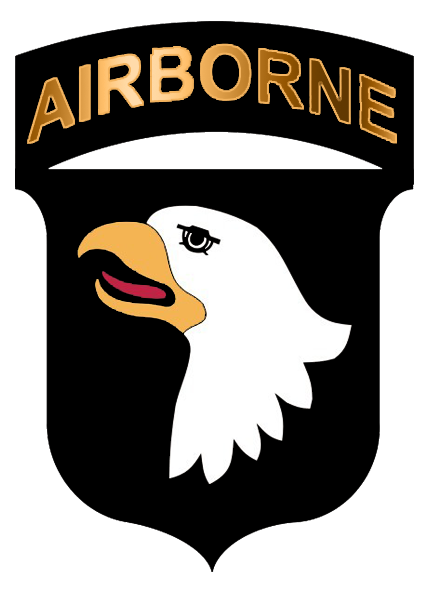 Kunar Province, Afghanistan – Combat Outpost Badel lacks many things, but enemy fire isn't one of them.
The primitive hilltop base in eastern Afghanistan's Kunar province overlooks broad valley floors, yet exists in the shadows of larger mountains and the hostility of insurgents who would tear it down.
U.S. Army 1st Lt. Rob L. Schenker of Long Island, NY, said the enemy attacks the outpost an average of seven times a week. Quiet days or evenings often erupt with automatic weapons fire and the explosive crash of mortar rounds.
"We find ways to fight the boredom," he said. "The enemy helps us with that."
Schenker, who commands 1st Platoon, Company B, 2nd Battalion, 327th Infantry Battalion, Task Force No Slack, said the fights are common enough that nearby residents sometimes don't even bother to take cover.
«Read the rest of this article»

The traffic is a little heavier around Clarksville these days. More cars are heading down College Street, trying to find that rare parking spot within the Austin Peay State University campus. Classes are back in session at the University, and with close to a thousand more students attending this year, the number of people on the roads and walking the sidewalks will definitely be noticeable.
"But that's a good problem to have," Kenny Kennedy, Student Government Association president at APSU, said. "Parking is one of those good problems to have because it means you have a full campus."And Kennedy said the SGA is working this year to keep more of those students on campus after normal class hours, thus providing both a financial stimulus and a work force resource for the entire Clarksville community.
«Read the rest of this article»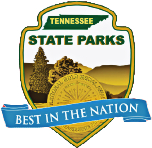 Even though some schools are back in session – the weekends are still the perfect time to take the kids to a Tennessee State Park in your area, with plenty of outdoor adventures for the whole family! With Labor Day fast approaching, we wanted to share several fun activities and events at Tennessee State Parks during the holiday weekend and in the coming weeks!  We hope you can join us!
Finding a state park in your own backyard is easy to do and you don't have to spend a lot of gas money to get there!
«Read the rest of this article»