On September 3rd, 2010, around 3:37am, officers were on foot patrol in the area of Franklin Street and Main Street when a noise caught their attention. The sound was an employee placing something in a dumpster. But, they also saw two men walking between cars in a parking lot. As the officers watched the two men, they saw them lifting the door handles trying to locate unlocked vehicles.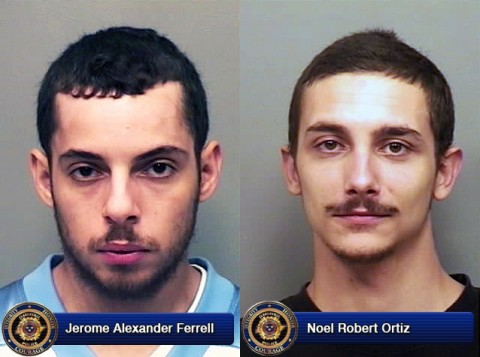 The men made the mistake of opening the door of one vehicle which happened to be occupied. The man in the vehicle came out swinging. Officers intervened and detained the two vehicle burglars.
When officers checked the vehicles in the area where the men had been, they found one vehicle had actually been entered, but no property was taken.
Detective Josh Jobe took over the investigation.
Noel Ortiz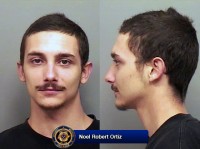 Noel Robert Ortiz (W/M, DOB: 7/11/89)
Given Address: 390 Roselawn, Clarksville, TN
Jerome Ferrell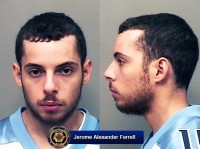 Jerome Alexander Ferrell (B/M, 10/21/87)
Given Address: 1553 Ogburn Chapel Rd, Clarksville
Charges
Both men were charged for Burglary and Three Counts of Criminal Attempted Burglary. Bond: $12,500