Major Statewide Law enforcement effort seeks to save lives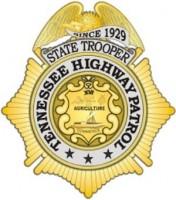 Nashville, TN – The Tennessee Highway Patrol (THP) prepares for its second summer enforcement campaign as the 2010 Labor Day holiday weekend draws near. The THP will participate in the National Highway Traffic Safety Administration's Drunk Driving, Over the Limit, Under Arrest attack on impaired driving, beginning Friday, September 3rd, at 6:00pm and ending Monday, September 6th, at 11:59 pm.
"In an effort to crackdown on impaired driving incidents, our state troopers will join Mothers Against Drunk Driving (MADD) and thousands of other law enforcement and highway safety agencies throughout the state and nation this holiday period," Department of Safety Commissioner Dave Mitchell said. "Drunk driving is one of America's deadliest crimes. The THP will be vigilant in protecting our roadways from the careless decisions of those who choose to put Tennesseans in harms way."  «Read the rest of this article»
APSU Women's Cross Country

Freshman Miranda Weed finished 58th to lead Austin Peay State University's women's cross country team to a ninth-place finish at the Belmont-Vanderbilt Cross Country Opener, Friday, at Percy Warner Park.
The Lady Govs scored 268 points to finish ninth. Co-host Vanderbilt scored 27 points to win the event. The Lady Govs finished in front of Ohio Valley Conference rival UT Martin which finished in 10th place. «Read the rest of this article»
Edwards Selected as EMS Chief
Montgomery County Mayor Carolyn Bowers announced the appointment Jimmie Edwards as Chief of Montgomery County's Emergency Medical Services.
Edwards joins Montgomery County from the Department of Health, where he serves as Region 5 consultant for the EMS Division. He will start in his new position on October 4th.
Edwards has an associate degree of applied science from Volunteer State Community College, Gallatin, Tennessee, holds a Bachelor of Science degree from Austin Peay State University, Clarksville, Tennessee and a Master of Science degree from Lorenz University, Wilmington, Delaware.
Edwards states, "I am excited to have the opportunity to work with Montgomery County EMS and look forward to working with the community and my public safety colleagues. I am enthusiastic about this chance to lead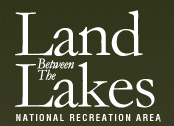 Golden Pond, KY — Former residents of the area now known as Land Between The Lakes (LBL) National Recreation Area will gather again this Labor Day weekend for their annual Homecoming.
 
The yearly reunion for those from the Stewart County, TN portion of LBL provides a chance for former Between the Rivers residents to celebrate and reminisce.  It will take place Sunday, September 5th, at the Bison Range Picnic Area, on The Trace in southern LBL. «Read the rest of this article»
APSU Men's Cross Country

Junior Enock Langat finished 14th to lead the Austin Peay State University men's cross country team to a fifth-place finish in the Belmont-Vanderbilt Cross Country Opener, Friday, at Percy Warner Park.
The Govs finished in fifth place with 139 points. Middle Tennessee won the event with 49 points, stunning two regionally ranked teams which finished behind it. Tennessee, ranked No. 7 in the South Region, finished second followed by No. 15 Lipscomb in third and fourth-place Vanderbilt and then Austin Peay. «Read the rest of this article»
Grant to Fund Restoration of Historic R.J. Corman Bridge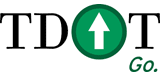 Nashville, TN – Governor Phil Bredesen joined TDOT Commissioner Gerald Nicely and state and local leaders Tuesday to announce the award of a $1,391,715 transportation enhancement grant to Montgomery County for Phase II of the R.J. Corman Bridge Rehabilitation Project.
The bridge is located on Riverside Drive in downtown Clarksville, near the historic Clarksville Welcome sign. The rehabilitation project will enhance the aesthetic visual quality of the Clarksville River District, improve the bridge's structural integrity and safety, and will further economic development and urban renewal efforts.
"This bridge is an important piece of Clarksville's past and its future," said Bredesen. "I'm pleased we could provide the funds necessary to rehabilitate the bridge and transform it into a beautiful gateway into the city's historic river district."
«Read the rest of this article»
Written by John Banusiewicz
Office of the Secretary of Defense Public Affairs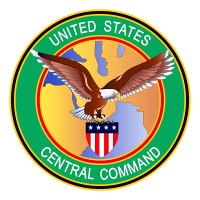 Kabul, Afghanistan – Progress in Afghanistan has been faster than expected in some respects, and not as far along in others, Army Gen. David H. Petraeus said here September 3rd.
Petraeus, the commander of U.S. and coalition forces in Afghanistan, spoke to reporters traveling with Navy Adm. Mike Mullen, the chairman of the Joint Chiefs of Staff, before attending a working lunch with the admiral.
The progress achieved so far in Afghanistan is "about standard for any one of these kinds of deliberate campaigns," Petraeus said.
The current Afghanistan strategy has been in the making since 2008, the general said, when a U.S. Central Command assessment and subsequent policy reviews revealed that factors he called "the inputs" of the Afghanistan mission weren't right. New organizational structures and some new leaders were necessary, he explained, and concepts and approaches needed refinement. And, he added, insufficient resources had been applied to the effort at that time.
«Read the rest of this article»

We are rapidly approaching that time of year when we see a significant increase in deer related crashes.
From January 1st – August 31st, 2010, we've had 43 deer related crashes, 11 of those occurred when vehicles swerved to avoid a deer collision, and three were injury crashes.

«Read the rest of this article»
Ribbon cutting Thursday afternoon opened the newest APSU facility

Austin Peay State University has always set a goal of encouraging their students towards academic excellence. Towards this end the University has created a new facility dedicated to their high achieving students.   Becoming a Honors Student isn't automatic, and having good grades alone will not grant you access to the new facility.
«Read the rest of this article»
Written by U.S. Army 1st Lt. R. J. Peek
3rd Battalion, 187th Infantry Regiment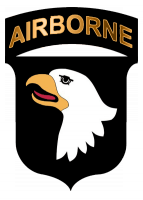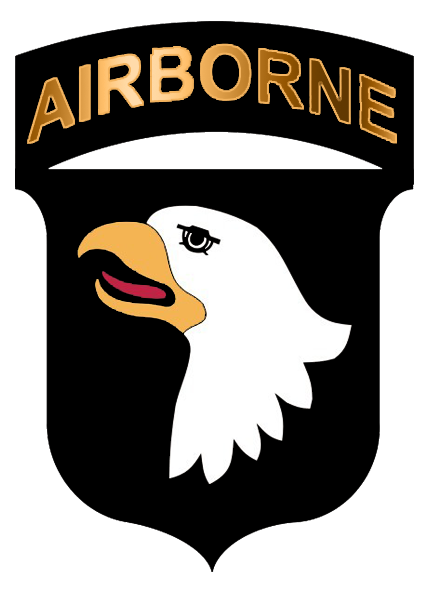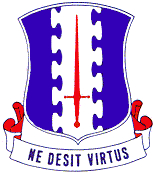 Paktika Province, Afghanistan – After months of relentless pursuit and numerous combat operations, security forces in Ghazni Province finally tracked down and captured an elusive insurgent commander, responsible for dozens of attacks on coalition forces and local Afghans.
U.S. and Afghan security forces worked together in a joint operation and captured the Taliban commander, known only as Attullah, in the early morning hours of August 31st. The powerful leader was discovered cowering in the wall of a house.
Attullah has a long history of insurgency. He has conducted a variety of insurgent operations throughout Paktika Province, and is believed to be responsible for the attack that killed U.S. Army Sgt. Vincent Owens in March 2010.
«Read the rest of this article»