Knoxville, TN – For the fifth year in a row, the Tennessee Valley Authority has been named by Site Selection magazine as one of the top 10 North American utilities for economic development achievement.
In 2009, TVA and its distributor customers, working with state and local partners, helped attract or retain more than 26,000 jobs and leverage more than $4 billion in capital investment for the seven-state TVA territory.
"Being recognized by Site Selection magazine for the fifth consecutive year is definitely a win for all of our economic development partners," said John Bradley, TVA senior vice president of Economic Development. "This economic development success is the result of teamwork between distributors of TVA power, state agencies and economic, industrial and community leaders across the TVA service region."
«Read the rest of this article»
September is National Preparedness Month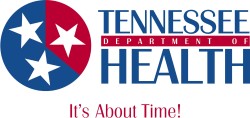 Nashville, TN – It's time for Tennessee to get ready. Throughout the month of September 2010, the seventh annual National Preparedness Month focuses on encouraging Americans to work together to take concrete actions toward being prepared in the event of an emergency.
The Tennessee Department of Health is highlighting volunteer service and continuing to recruit and register public health volunteers across the state.
"Recent flooding across the state serves as a reminder that emergencies can happen anytime and anywhere," said Health Commissioner Susan R. Cooper, MSN, RN. "The best way to make sure you and your family will be safe during an emergency is to be prepared before disaster strikes."
«Read the rest of this article»

Dr. William Rupp comes to APSU from the Stephens College of Business at the University of Montevallo in Alabama, where he had served as dean since June 2003. There, he was responsible for the college's strategic planning, accreditation, development of evening, 2+2 and Master of Business Administration (M.B.A.) programs, fundraising and community service.
Prior to Montevallo, he was associate dean of the School of Business at Robert Morris University from August 1994 to June 2003.
He earned his Ph.D. in strategic management from the University of Georgia, M.B.A. in management from the University of Montana and B.A. in management from Azusa Pacific University.
Throughout his tenure in higher education, Rupp has published numerous articles in business and technology areas and is a member of the Academy of Management.
"Having a yard sale is a reminder of every mistake you've made when you were shopping," a friend recently told me.
At the time I was in the throes of aching back, mental exhaustion and wondering if my sanity had at last left me. Yes, I was definitely recovering from having a yard sale. «Read the rest of this article»
Written by Bagram Media Center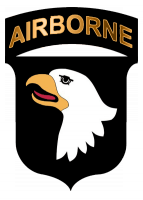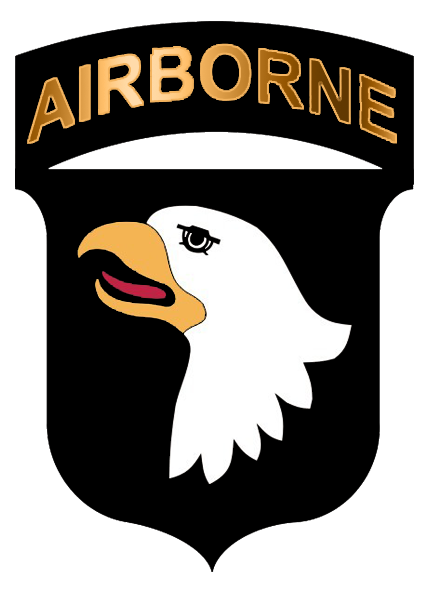 Chapa Dara, Afghanistan – Afghan National Security Forces with assistance from International Security Assistance Force servicemembers repelled an attacked during a meeting with Afghan national officials near the Chapa Dara District Center in the Chapa Dara District of Kunar Province September 4th.
ANSF and ISAF forces quickly repelled the attack and acted swiftly to protect local civilians from the insurgent fire.
   
"This is just another example of how capable the Afghan security forces truly are. They proved today they are more than ready to provide security for their own people," said U.S. Army Lt. Col. Joseph A. Ryan, 1st Battalion, 327th Infantry Regiment commander.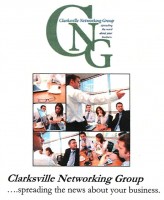 The Clarksville Networking Group is looking for new members. If your interested in networking with other business professionals, be sure to stop by and visit one of our meetings.
The Clarksville Networking Group meets on the 1st and 3rd Tuesday of each month at the Riverview Inn. The next meeting on Tuesday September 6th, 2010. Be sure to refer or bring a friend and see what the Clarksville Networking Group is all about.
We are set up on a Sphere system We have one person from a particular type business. We help spread the news about your business one referral at a time. Click here for more information about the various spheres.
«Read the rest of this article»
Nashville, TN – The Internal Revenue Service issued an alert today regarding a new e-mail scam that uses the name of the government's Electronic Federal Tax Payment System (EFTPS) to lure victims.
"This scam claims you made a tax payment through EFTPS that was rejected," said IRS spokesman Dan Boone. "Remember the IRS never sends e-mails about your taxes," Boone said. The recipient of this new scam e-mail is directed to a website which contains malware that may infect the user's computer. «Read the rest of this article»
Campbell Crossing to help residents feel at home
Fort Campbell, KY – On September 7th Fort Campbell Family Housing will change its name to Campbell Crossing.  Along with the name, the logo will be changing.  These changes come at a key time in the project as it transitions from the initial development phase to the long-term operation of the project.
The project team felt the new name and logo needed to keep with the history and tradition of Fort Campbell while at the same time offering a sense of place that the Soldiers and Families deserve and understand. The name also needed to be sensitive to the unique circumstances of Fort Campbell being located in two states. Finally, the new name also clearly establishes ownership responsibility to Lend Lease Corporation the Privatization partner with the Army in charge of on-post housing. «Read the rest of this article»


The Clarksville Parks and Recreation Department will be hosting the local division of the 2010 NFL Punt, Pass & Kick competition on September 18th at 1:00pm at Kenwood High School Football Stadium. Boys and girls compete separately in four age divisions (8-9, 10-11, 12-13, 14-15).
All participants must launch one punt, one pass and one kick, and will be scored based on distance and accuracy (in feet). Admission to participate in the competition is free but a birth certificate is required upon registration.
For more details contact Tina Boysha at 931-645-7476, or visit www.cityofclarksville.com.
Written by U.S. Air Force Capt. Tristan Hinderliter
Laghman Provincial Reconstruction Team Public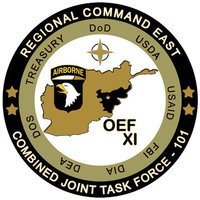 Forward Operating Base Mehtar Lam, Afghanistan – U.S. Air Force Master Sgt. Simon Deyell stands in front of about 15 Soldiers and Airmen explaining how, while on a dismounted patrol, some Afghans brought him a young boy whose head and shoulders were covered in blood.
When Deyell cleaned the blood off, he discovered the cause of the bleeding was just a small cut on the back of the boy's head – the incident showed how even minor head wounds can bleed profusely, he said.
Deyell, deployed from Peterson Air Force Base, CO, is the noncommissioned officer in charge of medical operations and the senior combat medic with the Laghman Provincial Reconstruction Team here. Deyell and fellow medics U.S. Air Force Senior Airman Jeffrey Marr and U.S. Air Force Staff Sgt. Nikolia Saunders from Langley Air Force Base, VA, recently provided combat lifesaver refresher training to about 50 of their teammates on the PRT.
«Read the rest of this article»