A new exhibition of Austin Peay State University student artwork is opening this month in the University's newest gallery space.
 
The U.C. Student Gallery, in an alcove on the third floor of the Morgan University Center, was developed this summer to provide APSU students with a space to show their work. The gallery will be run by the Student Art League and have shows throughout the year.
The space officially opens at 3:30pm on September 8th, with a reception for the gallery's first exhibit, "Abstract Painting: Student Work from the Topics in Studio Arts Course." The show runs through September 30th, with paintings by students who took APSU assistant professor of art Warren Greene's abstract painting class this summer.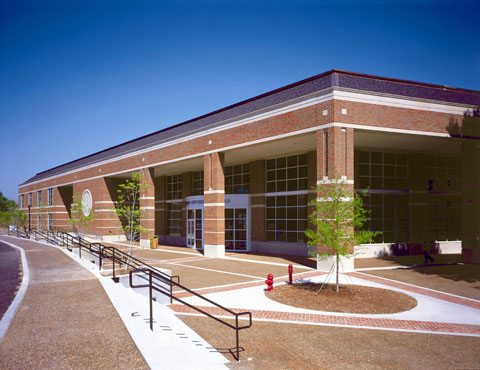 The students participating in the show include Theresa Biermann, Brian Bigelow, Tommy Braden, Jacquelyn Case, Melissa Cox, Ginger Drake, James Gianforti, Shiera Gorum, Brandice Haley, Tobey Lee, Tanya Watkins and Renyi Zhang.
The U.C. Student Gallery is now the fifth art exhibition space offered by APSU. The Trahern Gallery, in the Trahern building, serves as the campus' main exhibit venue. Trahern 108 is a gallery in the same building used primarily for senior exhibitions. The Mabel Larson Fine Arts Gallery, located in Harned Hall, displays some of the University's permanent collection of student artwork.
Last year, the APSU Department of Art and the Center of Excellence for the Creative Arts expanded beyond campus by opening the Austin Peay Downtown Gallery, in downtown Clarksville's Strawberry Alley. That space is designated for shows featuring the works of APSU alumni and faculty.
For more information on the new gallery or the upcoming Abstract Painting exhibit, contact Greene at 931-221-6519.