Activist group being forming to ensure needs of Lincoln Homes residents represented
Civil rights activists to form protective team for public housing project residents who "fear their homes may be taken" by local Government.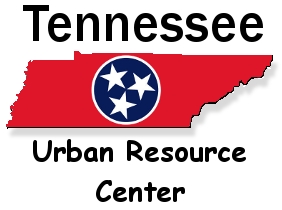 Tennessee Urban Resource Center Director, Terry McMoore, is in the process of forming a multiple agency group to help protect and legally represent the interests of low income residents of the Lincoln Homes Housing projects in Clarksville, TN.
"Many residents have expressed a fear that their homes will be taken away from them, now that the City of Clarksville has released the Smart Growth 2030 Master Plan which calls for the relocation and demolition of the Lincoln Homes Public Housing Projects for the expansion of Austin Peay State University," he said.
McMoore also expressed concerns that individuals who have been tasked to serve on marketing groups, master planning and development committees for the city, may also have direct vested interests in the implementation of that plan. "With over 14 standing committees, along with developers and marketing groups involved in the design of this massive growth plan there is a lot of money at stake both for the city of Clarksville and the vested parties; it is vital that processes are put into place in place to protect the interests of the residents of Lincoln Homes." he said.
The Tennessee Urban Resource Center will be holding a press conference  at 1:00pm on Friday, September 10th, 2010 in front of the Clarksville-Montgomery Public Library at 350 Pageant Lane. At this time they plan to will reveal the organizations and legal representation involved in this matter.
For any questions or further information concerning this press release contact:
Terry McMoore, Director,
Tennessee Urban Resource Center
(931) 378-1999
Email: [1]